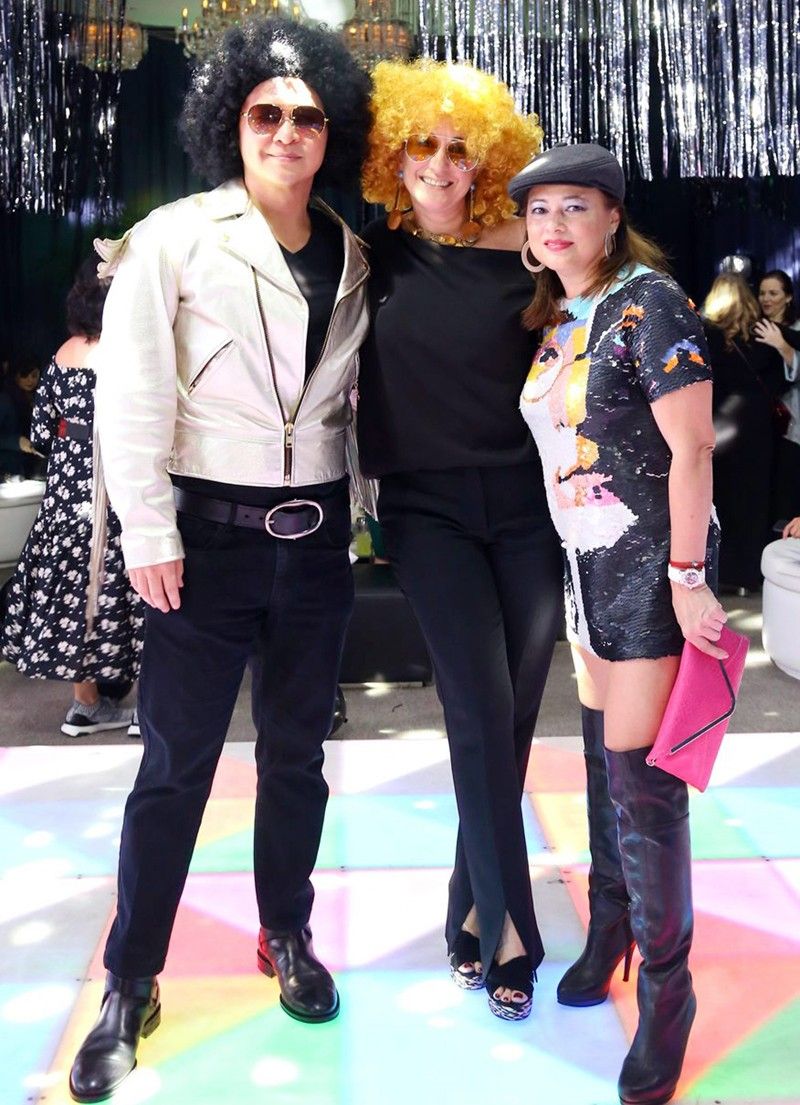 Philippine Tatler editor in chief Anton San Diego with STEPS Dance studio founder Sofia Elizalde and Manila House's Bambina Olivarez
Photos by Alex Van Hagen Powered by MAC Center
Celebrities dance in step with Sofia Elizalde
It was a swinging "Saturday Night Fever"!
Manila House, in partnership with the Belo Medical Group, brought back the spirit of the '70s through to the '90s, dahlings, in "A Night at The Disco," which is for the benefit of Sofia Zobel Elizalde's STEPS Scholarship Foundation, a non-profit organization that provides support to disadvantaged youths who want to pursue further studies in dance.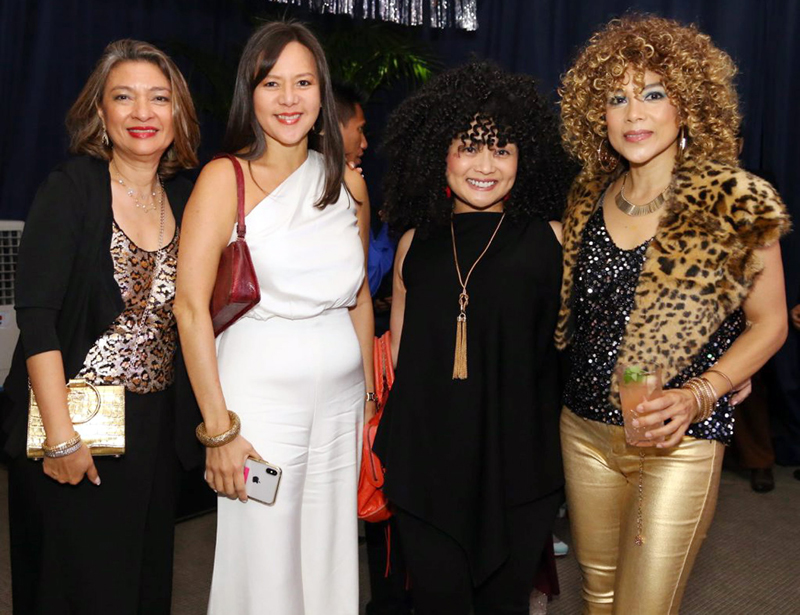 Susie Quiros, Steffi Chiongbian, Katty Qua, Kit Zobel
Event styling team Moss Manila turned the Intramuros Ballroom into a far-out disco nightclub bedecked with hanging silver tassels, black and white lounge chairs, a psychedelic dance floor and a rotating mirror ball to complete the discotheque era look that would be hard to beat. That night, Manila House was the place to be as members and their guests came in colorful sparkly jumpsuits, glam metallic numbers, and yes, curlier-than-thou afros.
Tim Yap, dressed in a Bang Pineda mirror-festooned denim outfit, hosted the program and was later joined onstage by STEPS Dance Studio founder Sofia Elizalde who shared a heartwarming video about what her foundation does and has achieved.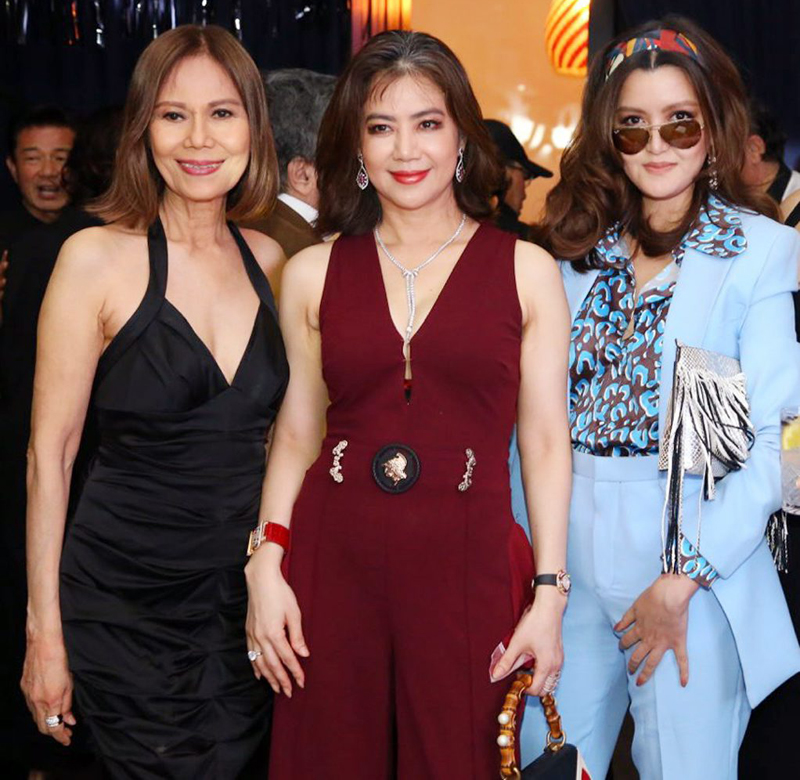 Roi Philip, Agile Zamora, Monique Madsen
Disco queens "Diana Ross," "Tina Turner" and "Donna Summer" even made surprise appearances courtesy of the Drag-Ons, a trio of talented drag artists who brought the house down with their flawless lip-syncing and contagious high-energy dancing with favorite disco anthems like I'm Coming Out, Shake Your Groove Thing, Proud Mary and Last Dance.
The night was far from over. The swinging party really started when international star DJ John Robinson took his position on deck and played popular dance hits from the '70s and '80s, just like the glory days of disco playgrounds such as Stargazer, Euphoria and, of course, Rumors, which he put on the map when the King of Disco Louie Ysmael was proudly sitting on his throne. A night never to be forgotten in the history of dancing, palanggas.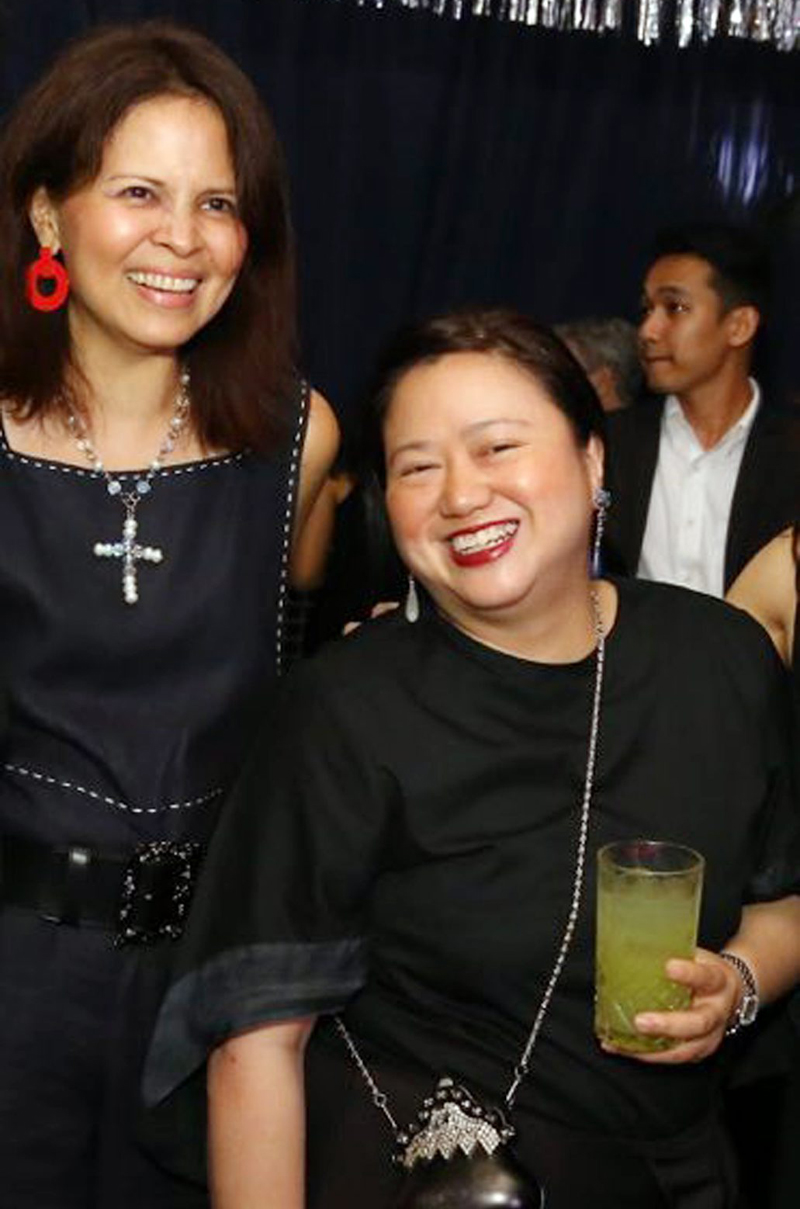 Rose Anne Belmonte, Leah Puyat
Wines, refreshers and cocktails from Don Papa Rum, ARC Gin, Casa Noble Tequila and Heineken were served all throughout the event as guests danced, enjoyed and reminisced the night away.
Yes, dahlings, the disco era will never disappear.