Leave your eyebrows in the hands of a pro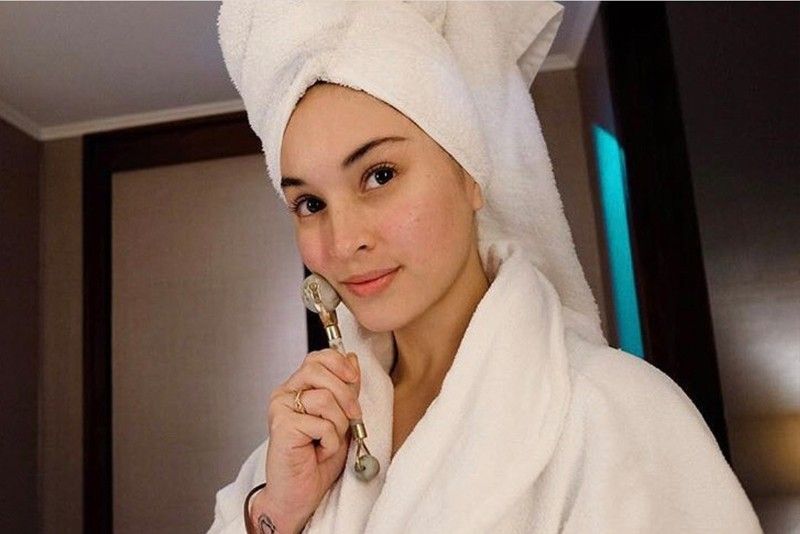 Dear Lucy,
I got a little tweezer happy and over-plucked my eyebrows. How do I make them look full again?
Shirley
Short of filling them in with a pencil or getting a tattoo (which I don't necessarily recommend), you will just have to wait it out. Wait for it to grow back. And be more cautious next time.
Thin eyebrows have a tendency to make you look older than your years so instead of plucking them yourself and making a mistake, it is so much better to leave it in the hands of a pro.
Meanwhile, you can make the period of waiting less unsightly by going to a makeup counter in the beauty section of a department store where you can ask the resident beauty expert to please teach you how to make your eyebrows appear thicker and fuller than they are right now. All that said, you should at least be thankful that this is just a temporary glitch, so to speak.
Lucy
* * *
Better skin is just a few massages away!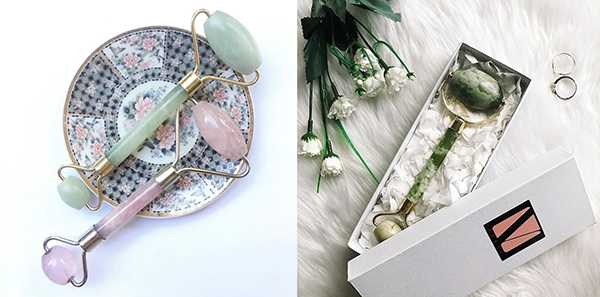 Jade and rose quartz rollers can workwonders in reducing puffiness and minimize the appearance of fine lines and wrinkles.
Dear Rissa,
I've been seeing celebrities use face rollers. What are the beauty benefits of this? Is it worth getting one?
Sharm
Truthfully, I was quite skeptical of these at the start. I've always seen face massagers or face rollers in Japan over the years. They're big in Japan until today. Face rollers are said to stimulate your facial skin and muscles to combat sagging skin and wrinkles. By moving the roller along the cheekbones and the jawline, the face massager also encourages circulation and relieves stress in minutes. It's such a big hit in Japan that they sell even tiny ultra-portable versions of the face massager — as small as a razor and portable like a keychain. Japanese women keep them at home or carry one in their handbag for an instant "face lift" anytime.
I finally bought a jade face roller from a reputable beauty site but was so appalled because it wasn't made of jade like it promised. It was made of resin and it didn't pass the tests of true jade. I decided to buy on Instagram instead (which I was initially more hesitant to do because some social media sellers are not reputable). I bought from @veste.ph, which specializes in selling jade and rose quartz face rollers. These kinds of stones are said to have healing benefits to well-being, too.
When I first tried it, I kept everything in my skincare routine the same but used the jade roller to massage my face and skincare regimen into it. I was stunned. Results for me came as quick as the next day. My skin felt smoother and appeared poreless when with makeup. In fact, my face felt so smooth that I kept touching it all day. Results were so amazing that I wish there was a jade roller for the body! Really.
Now I understand why it's so popular right now. I regret not listening to people who spoke to me about it many years ago. In past interviews I've had with global skincare and makeup experts, they shared that regular massaging really helps strengthen the muscles of the skin so you prevent sagging later on.
One international makeup artist even swears by it and makes it a point to massage the skin of models during fashion week before applying makeup. They even say a face massager is like a quick facial treatment and is the next best thing to a professional spa.
Rissa
* * *
Send email to Lucy Torres-Gomez at [email protected] Email Rissa Trillo at [email protected] or follow her on Twitter @RissaMananquil.