Travel light, use lean makeup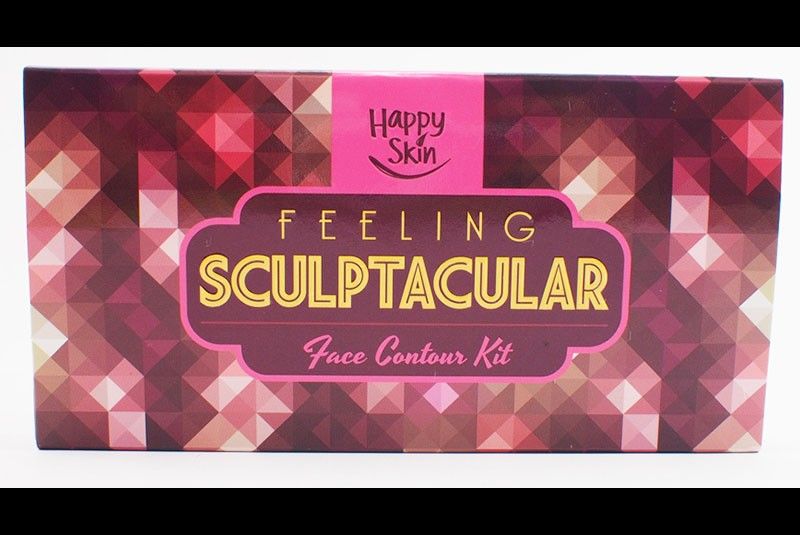 Dear Lucy,
If I were to make everything fit in a small makeup kit to carry me through a two-week trip, what would these essentials be?
Cathy
There is something young and fresh about not looking too done. So, when you fix yourself up daily, try to focus on a feature that you want to highlight, and let all else sort of enhance it. You don't have to slap on the whole nine yards of makeup daily — foundation, contour, highlight, mascara, falsies, etc. Try to be casual about it. You will look younger. Always invest in getting your skin really healthy so you will need very little makeup.
To fit everything in a makeup kit, choose products that multitask. Mine would include:
• Sculptacular from Happy Skin (I use this for my eyes, the quickest would be to apply the white powder as base, the brown powder on my crease. I can also use this to contour if I want to).
• Becca Beach Tint (for lips and cheeks)
• Hourglass Ambient Powder
• Smith's Rosebud Salve
• Shu Uemura Eyelash curler, Maybelline Mascara
• Colorless mascara to brush/tame eyebrows
• Navy or black eyeshadow powder to use as eyeliner (I like powder more because it is easier to apply and I like smudging it).
• A travel brush kit (The Body Shop has a small, very compact one).
• Powder (I like Bare Minerals).
You don't really need much. Something this lean will carry you through an entire trip.
For your hair, don't be fixated on getting salon-perfect hair every day. Just condition hair, use sea salt spray, or a hair mist that will take care of the buhaghag look. I like using Promise Hair & Body Mist. It makes hair fall nicely after a shower, no need to blowdry.
Lucy
* * *
Waterproof or water-resistant sunscreen?
Dear Rissa,
My derma told me I need to reapply my sunblock throughout the day. I bought a waterproof sunscreen. Is it really necessary?
Jackie
Yes, dermatologists highly encourage you to reapply your sunscreen at least every two hours because no sunscreen can claim to be completely "waterproof" as this overstates their effectiveness. What happens is that people think they are protected by the "waterproof" product when in fact, the sunscreen also gets washed off, making consumers prone to UVA/UVB exposure and skin cancer. The FDA has banned the use of terms like "waterproof," "sweat-proof," and even using the word "sunblock" because these are misleading. At the most, a product can claim to be water-resistant, but even this has to be proven effective for 40 or 80 minutes of swimming or sweating. The best way to protect yourself is to wear a sunblock and, second, to constantly reapply it every two hours. So it doesn't feel like a chore, opt for spray-type sunscreens that are not greasy, sticky, or shiny. Good luck!
Rissa
* * *
Send e-mail to Lucy Torres-Gomez at [email protected]. E-mail Rissa Trillo at [email protected] or follow her on Twitter @RissaMananquil.