New in November: The Face Shop, in collaboration with Disney, is releasing three new cushion foundations
The glow-down on getting fresh, dewy skin
Makeup trends come and go. Some are surprisingly simple, while others are downright bizarre (clumpy, spider lashes anyone?). One trend that's likely to stick around though has been sweeping across Asia for the past couple of years and is making a beeline for the west. I'm talking about cushion makeup.
Considered the perfect fusion of skin care and makeup, cushion makeup hails from a land that every beauty enthusiast like myself looks to for the latest in beauty trends — South Korea. As its name implies, this wonder product involves skin care infused makeup soaked into a sponge or cushion. One variety of this is cushion foundation, a new twist on a classic product that helps anyone get the kind of skin Korean women are hailed for. What kind of skin is that exactly? Flip the channel to any currently popular Korean telenovela and you're bound to notice its lead actresses seem to have one beauty commonality: fresh, dewy skin that's both flawless and appears to glow from within.
Of course, back here there's one major authority when it comes to "K-beauty" and that's The Face Shop. "Customers are looking for something different now. They want a product that's convenient and easy to apply," says Keti Maderazo, brand manager for The Face Shop Philippines, at the All About Cushion press event held at Paul Boulangerie. Convenient and easy to apply? That's exactly what cushion foundations are all about! Even makeup newbies will find them a dream to use because all you need is the cushion and applicator sponge. Need a retouch? Don't bother lugging around a powder compact. Since your goal is that much sought after glowing and dewy (not oily) skin, retouch the Korean way and use the cushion again. Remember, the cushions tend to be chock full of ingredients that benefit the skin, sunscreen included, so you've not only got skin that looks good but feels good too. With the trend sweeping the globe, different brands have already come up with their own cushion concoctions, so what makes The Face Shop stand out? "We have the most number of variants", explains Keti, "We started with an oil-free cushion, now we have an anti-aging one, as well as two kinds of CC (color or complexion correcting) cushions." Even more are being added to the roster though as The Face Shop also collaborated with Disney to release three additional cushions this coming November, each one featuring a popular and adorable Disney character.
Learning about makeup isn't complete though without getting to play around with it yourself, don't you agree? Well, we got to do just that as The Face Shop let all the attendees create a custom cushion foundation. Cue my internal shrieks of excitement! With the help of Marge Apacible, The Face Shop Philippine's training manager and chief makeup artist, we were able to create a cushion foundation all our own. The best part is that we got to choose which 'ingredients' to add to best suit our skin tone and concerns. You must be dying to know what I used for mine, so I'll spill the beans! To act as my hydrating base and mixing medium, I added generous pumps of The Face Shop's The Therapy First Serum. For coverage, I squeezed in some of their Photo Blur BB Cream and 15HR Cover Lasting Foundation then adjusted the color by quite literally scraping in the lighter shade of their Double Cover cream concealer. To make sure my makeup stays put, I added a few dollops of the Velvet Skin Primer then the Highlighter Beam for that added glow to my complexion. Finally, a generous helping of the Natural Sun Eco Super Perfect Sun Cream with SPF50+ to top it all off. Once thoroughly mixed, we soaked a clean cushion with our creation and popped it into our totally chic looking cushion case. For the grand finale, Marge took to the stage to demonstrate her Korean makeup prowess on her gorgeous model, Hye Won Jang, using a range of The Face Shop's products, including a cushion blush to give cheeks a flush of color while still keeping that dewy finish. Marge also demonstrated popular, K-beauty beauty tips and tricks like straight and short brows (no sharp arches here) and lining the eyes downward instead of the usual upward, cat eye flick for a more innocent, doe-eyed look. The result? Makeup that looks natural and exudes freshness.
With an impressive and expanding selection to choose from at The Face Shop, there's bound to be a cushion foundation out there for everyone, even you oily-skinned gals! So take a cue from Korea's many leading ladies and celebrities and ditch the overly matte complexion. Instead, do the dew!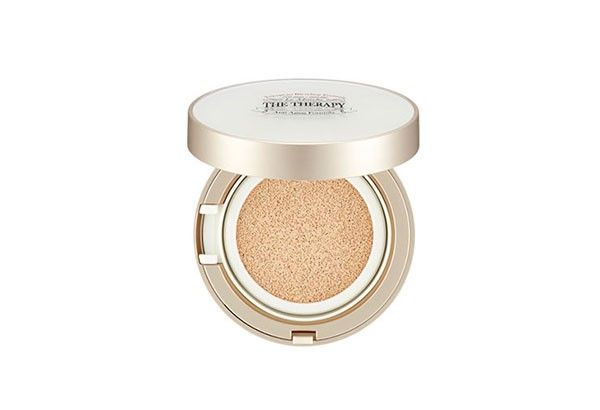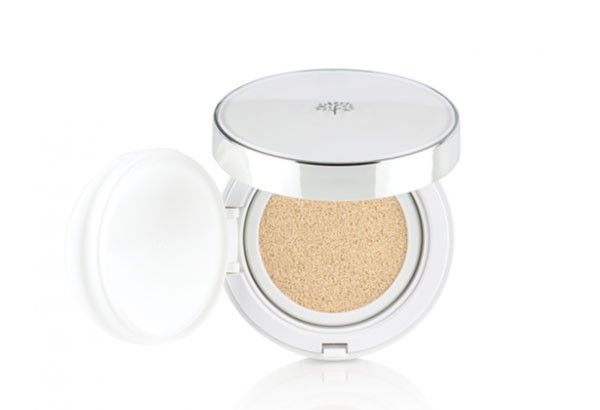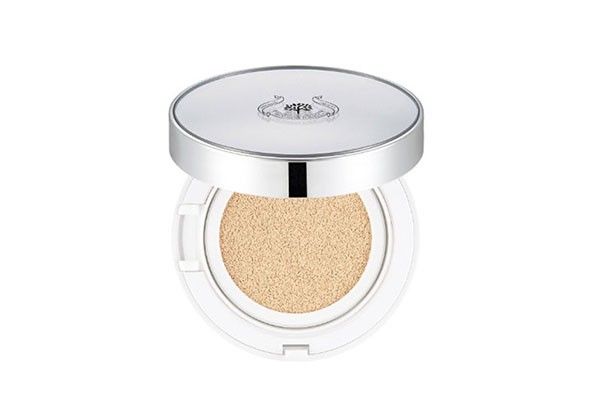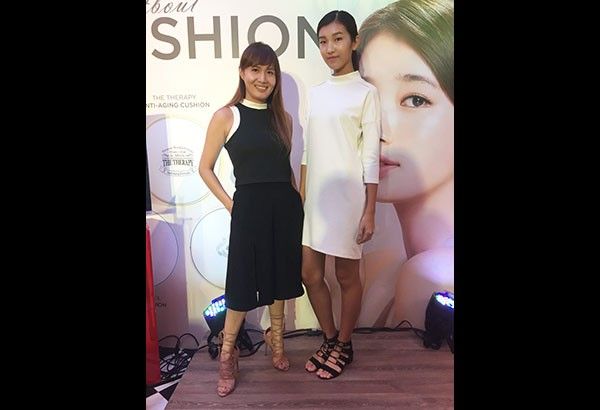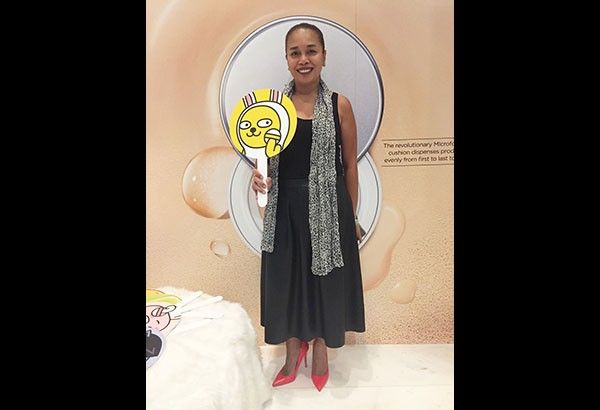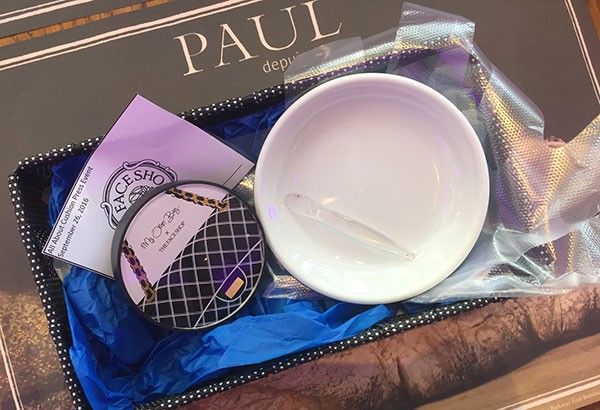 <
>
* * *
Follow me on Instagram and Twitter (@arianyupangco), and check out my beauty and lifestyle blog Ari's In Wonderland at http://www.arisinwonderland.com/