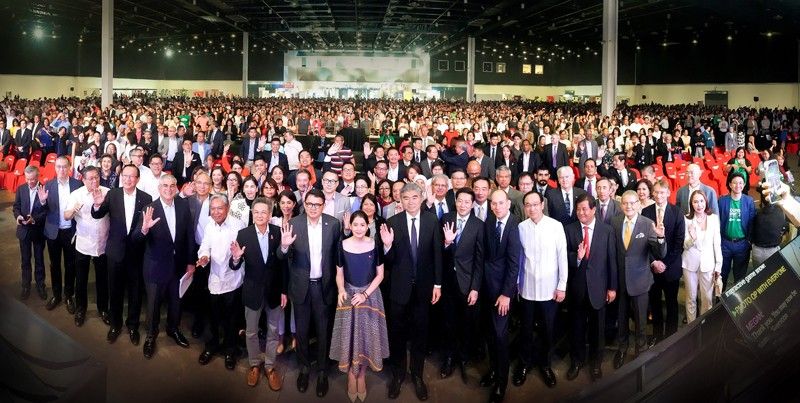 It's more fun in the Philippines: Go Negosyo and the ASEAN Business Advisory Council Philippines, in partnership with the Department of Tourism and Tourism Promotions Board, successfully hosted the first Tourism Summit 2019 on May 2 at the World Trade Center, Pasay City. Over 10,000 delegates included (front, from left) Michael Tan (Asia Brewery), former Ambassador Fred Yao, George Barcelon (PCCI), Jaime Augusto Zobel de Ayala (Ayala Corporation), Jaime Bautista (Philippine Airlines), Arin Jira (ASEAN BAC Thailand), Presidential Adviser for Entrepreneurship Joey Concepcion, DOT Sec. Bernadette Romulo-Puyat, Ambassador Sung Kim (USA), Ambassador Gerard Ho Wei Hong (Singapore), Ambassador Daniel Pruce (Britain), and Ambassador Koji Haneda (Japan).
Last May 2, Go Negosyo and the ASEAN Business Advisory Council Philippines, in partnership with the Department of Tourism and Tourism Promotions Board and supported by business chambers and organizations, successfully hosted the first Tourism Summit 2019 at the World Trade Center, Pasay City.
Participated in by more than 10,000 delegates (online and onsite), the summit was attended by local and international speakers, government enablers and partners, entrepreneurs, business and tourism students, and other members of the academe.
The summit featured five forums with an insightful discussion on how to improve the tourism industry through different development programs for the five "A"s of tourism: arrival, access, accommodations, attractions, and activities.
The discussion among the panelists and interveners extracted valuable recommendations on policies and programs that can be done to improve the industry. A fireside chat with AirAsia Group CEO Tony Fernandes also provided inspiration to students and aspiring entrepreneurs.
I believe the tourism sector is the most inclusive sector, that is why we created this summit in order to showcase different business models for our aspiring and existing entrepreneurs. This summit served as a great platform for discussion and reflection on what other ASEAN countries have done to improve their development of sustainable island tourism, which the Philippines can learn from.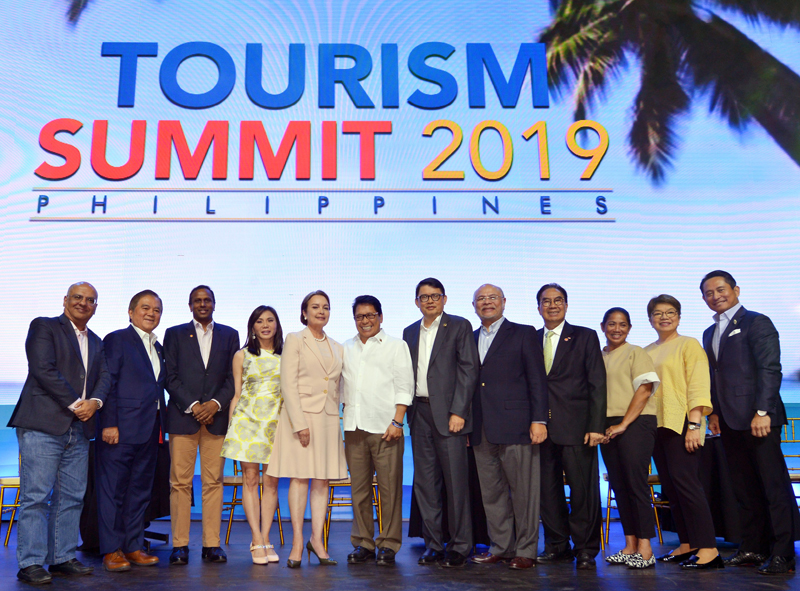 Samie Lim, director of Tourism, Retail and Franchise of PCC I, Dr. Vicki Belo, president and medical director, Belo Medical Group; Maria Margarita Moran-Floirendo, chairman, Cultural Center of the Philippines; Jose Mari Del Rosario, president and chief executive, Phinma Microtel Hotels; Anangga Roosdiono, chair, ASEAN BAC Indonesia; and chef Margarita "Gaita" Fores, CEO and president, Cibo, discuss lessons in keeping up the business in forum five.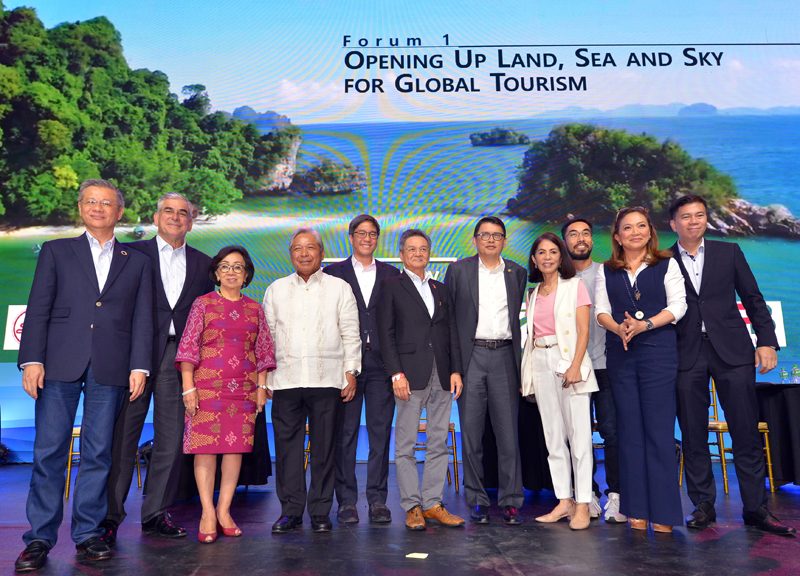 Speakers Jaime Augusto Zobel de Ayala, chairman and CEO, Ayala Corporation; Jaime Bautista, president and COO, Philippine Airlines; Alexander Lao, president and CEO, Cebgo, Inc.; Regina Lopez, chairman and founder, ILOVE (Investments in Loving Organizations for Village Economies) Foundation; and Arin Jira, chairman, ASEAN Business Advisory Council and Usec. Benito Bengzon Jr., Undersecretary for Tourism and Development Planning, Department of Tourism led forum one entitled "Opening Up Land, Sea, and Sky for Global Tourism" moderated by Karen Davila.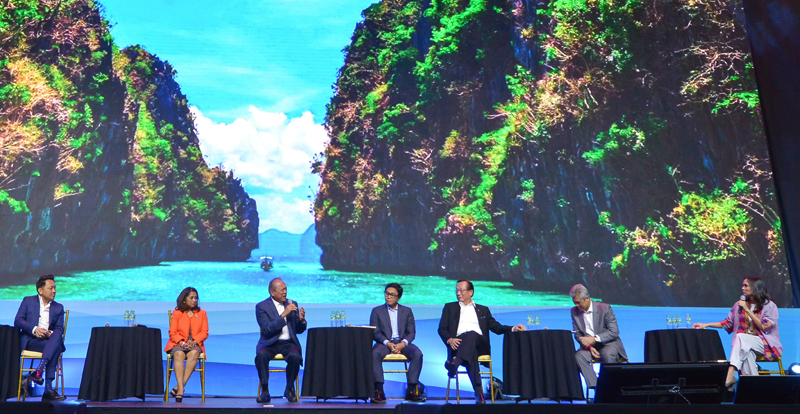 The second forum, "Discovering the Different Island Beats," moderated by Issa Litton, was presented by panelists Edgar Saavedra, chairman and CEO, Megawide Construction Corporation; Marie Venus Tan, COO, Tourism Promotions Board (TPB) Philippines; Gov. Jose Chaves Alvarez, Provincial Governor of Palawan; Pocholo Paragas, COO, Tourism Infrastructure and Enterprise Zone Authority (TIEZA); George Barcelon, chair of Philippine Chamber of Commerce & Industry and Council Member of ASEAN BAC Philippines; and Dato' Mohmed Razip Hasan, deputy director general (Promotions), Malaysia Tourism Promotion Board.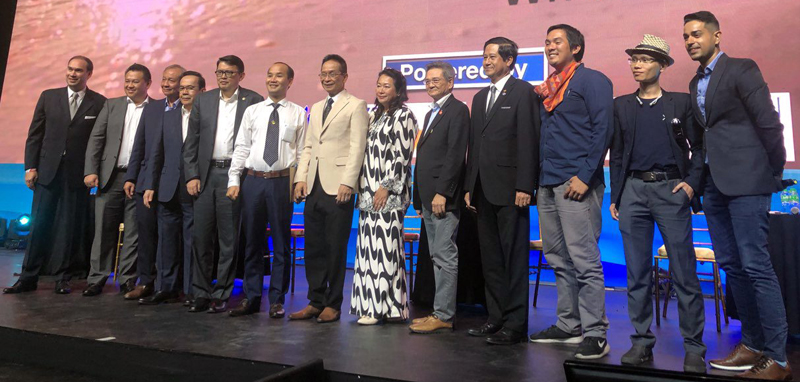 Forum three, "Where Tourists Stay," moderated by Sam YG , featured panelists Oudet Souvannavong, chair, ASEAN-BAC Laos; Arthur Lopez, president, Philippine Hotel Owners Association and owner, AML Hotel Consultancy; Kemariah Duraman, owner, Kunyit 7 Lodge; U Thet Lwin Toh, chairman, Myanmar Travel Association; Rafael Dionisio, cofounder, Circle Hostel and MAD Travel; and Jami (Tran Viet Thang) Trek, founder, ASIO Travel Group and Xper.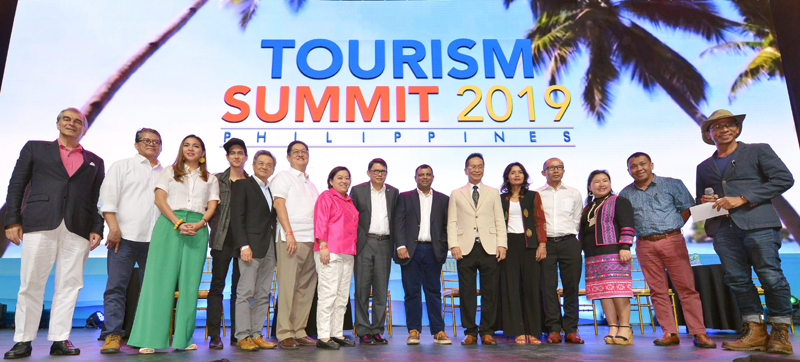 Forum four, "So Much to Do, So Much to See, So We Make Time" moderated by Kim Atienza: Panelists were Jay Montonn Jira, cofounder, Wonderfruit; Cesar Mario Mamon, chairman and president, Enchanted Kingdom Inc.; Aileen Clemente, chairman and president, Rajah Travel Corp.; Chenda Clais, owner and CEO, Terres Rouges Collection; Inthy Deuansavanh, CEO, Green Discovery; Shu Tan, founder and director, The Sapa O'Chau Project; and Rex Victor Puentespina, managing director, Malagos Agri-Ventures Corp.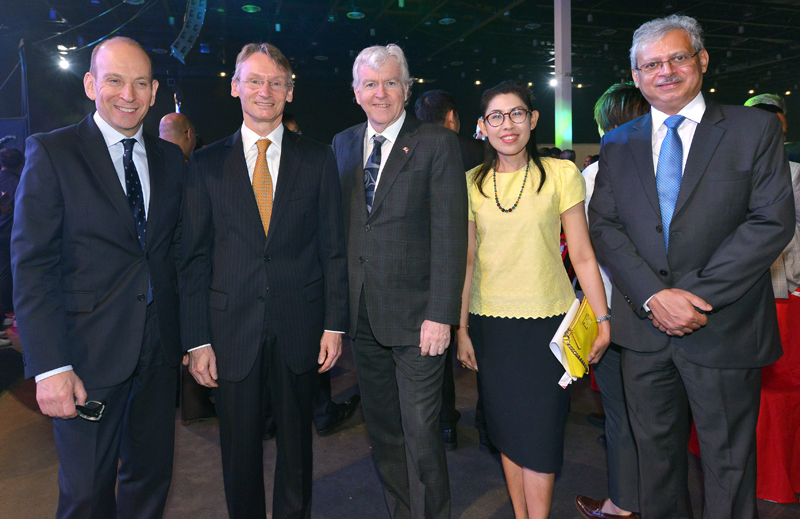 Ambassador Daniel Pruce (Britain), Ambassador Harald Fries (Sweden), Ambassador John Holmes (Canada), Urawadee Sriphiromya (Thailand) and Ambassador Jaideep Mazumdar (India)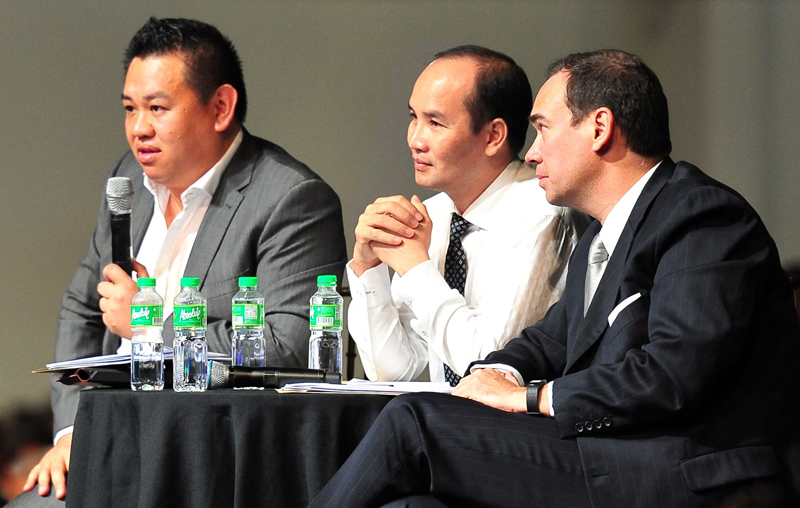 Forum three interveners: Alfred Lay, VP-Hotels and Leisure Consulting, GCI Hospitality; Robert John Horrigan, VP Hotel Department, Hotel Restaurant Association of the Philippines; Tran Xuan Moi, cofounder of Songhan Incubation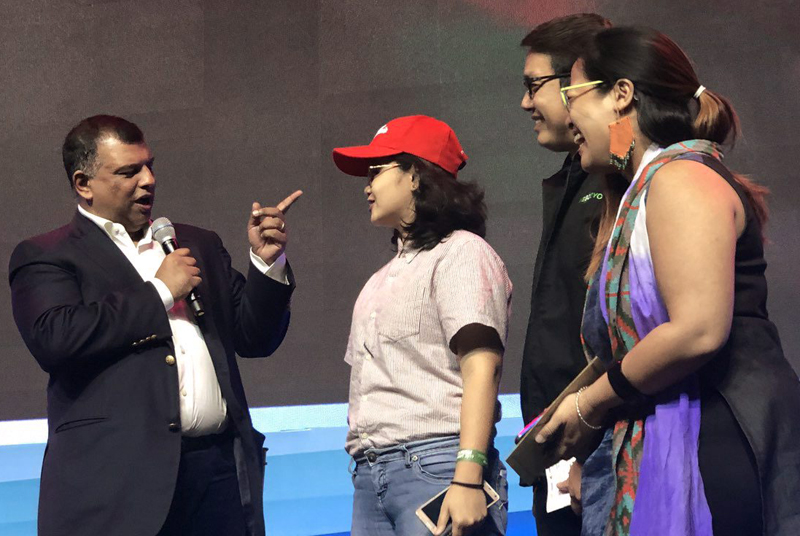 Lucky day: AirAsia Group CEO Tony Fernandes gave away three airline tickets to lucky participants.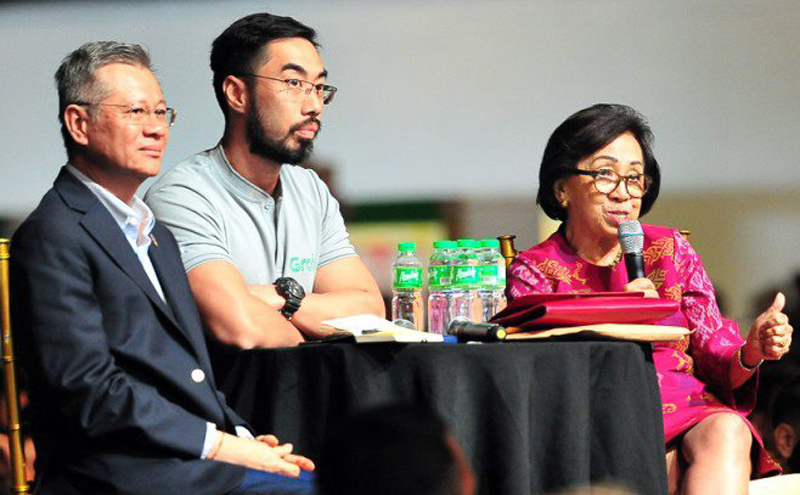 Steve Cheah of Global Entrepreneurship Network, Brian Cu of Grab Philippines and Ambassador Delia Albert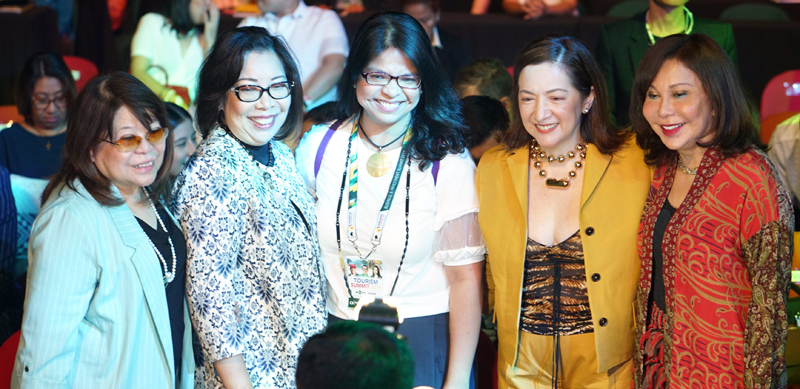 Bing Limjoco of PCC I, Rose Marie Ong of PRA, Josephine Romero of ASEAN BAC Philippines, Marissa Concepcion, and Emma Imperial of Imperial Homes