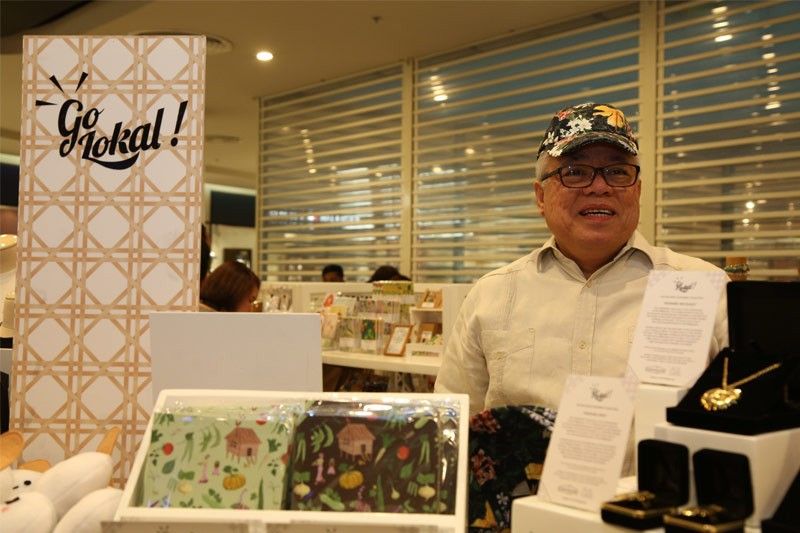 With a plethora of eye-catching products, the Go Lokal! showroom was abuzz with wonder and curiosity. Photo shows Trade Secretary Ramon Lopez trying out a floral cap created by the Common Room's Life After Breakfast.
Released
Filipino souvenirs reimagined: DTI launches first Go Lokal! collection
(philstar.com) - July 26, 2018 - 1:00pm
MANILA, Philippines — In support of the country's young makers and artists, the Department of Trade and Industy launched the first Go Lokal! Souvenier Collection last July 4. Held at the DTI East Wing Showroom in Makati City, the event ushered another milestone in DTI's goal to bring the country's micro, small, and medium enterprises (MSMEs) to the mainstream market. Respected guests, both local and foreign, and several local artists warmly graced the showroom.
Notable delegates
Extending their support to DTI's cause were representatives from both the public and private sectors. Among those present were DTI officials, diplomats from different embassies, and representatives from current retail partners – SM Kultura, Double Dragon Properties Corporation, Rustan's Commercial Corporation, Duty Free Philippines, Robinson's Department Store, Enchanted Kingdom, and Air 21 Global Incorporated.
Also present in the event were representatives from Ka-Entrep Micro and Small Entrepreneurs Organization of the Philippines, the Philippine Chamber of Commerce and Industry, the Philippine Homestyle and Holiday Décor Association, the Philippine Franchise Association, and ASPACE Philippines.
Early bird guests were able to indulge their imagination with a creative workshop hosted by Common Room PH and Team Manila. Young artists showcased their talents in badgemaking, stamping, and silkscreen printing, while guiding guests on how to craft their own pins, stamped canvas bags, and silkscreen prints.
With a plethora of eye-catching products, the showroom was abuzz with wonder and curiosity. In the background, but no less beautiful, were handcrafted indigenous products already on display before the event.
Front and center, however, was the souvenir collection. Creatives from Common Room PH and Team Manila respectively offered a fresh take on the essence of the Philippines through the eyes of the younger generation of Filipinos. They've emphasized how Go Lokal!'s new souvenir line will surely appeal to a wide range of people with its variety of lovingly crafted products spanning across different categories.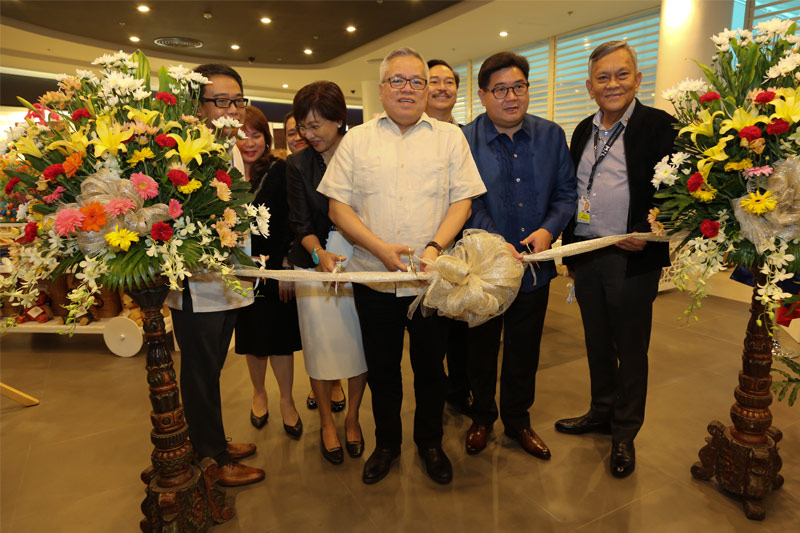 Extending their support to Department of Trade and Industry's cause were noteworthy representatives from both the public and private sectors. Released
The showroom was further enlivened by the arrival of DTI officials, starting with Assistant Secretary Rosvi Gaetos, who welcomed the guests gleefully. Shortly after, Undersecretary Nora Terrado arrived at the venue to engage guests with her kind demeanor and warm smile.
Message from the secretary
After pleasantries, Secretary Ramon Lopez gave an inspiring and heartfelt message to formally start the event. He expressed his gratitude to everyone for being part of Go Lokal!'s success. He lauded the DTI team for the continued success of Go Lokal!, recognized Undersecretary Terrado and other DTI executives, Assistant Secretaries Rosvi Gaetos, Demphna Du-Naga, and Abdulgani Macatoman's presence, and lastly, commended DTI as a whole.
Notably, he thanked retail partners for taking MSMEs' products under their wing and providing them with a space to sell their products to the mainstream market. He stressed that this is one of the challenges that MSMEs face. They must pay expensive listing fees to get their products discovered at high-traffic spaces. But with Go Lokal!, they hit two birds with one stone.
"The beauty of this is that they get to be discovered in Go Lokal! stores. And when people [from these] bigger companies, discover that, 'Oh, you're part of Go Lokal!? Then I will waive my listing fee," he said.
He also applauded Go Lokal! for their achievements, including expansion to 50 stores nationwide and made 81 of their 315 MSME suppliers part of the mainstream market, all within less than a year.
Response from Go Lokal!'s partners
The whole collection was a show of love for the Philippines in all her diversity.
Roma Agsalud of POPJUNKLOVE and co-owner of Common Room PH shared her excitement about the new designs the Common Room artists come up with every day. She thanked DTI for empowering and acknowledging young crafters and entrusting them with a break to create proudly Pinoy products that can be showcased locally and internationally.
Life After Breakfast's Alessa Lanot explained the concept behind the souvenir collection. "You can't just encapsulate what the Philippines is with just one person or design, because it's so diverse," she pointed out, pertaining to the decision to bring in 16 young makers and artists from Common Room PH for this collaboration. "The collection is inspired by things that we, as artists, love about the country." For her, it was just a matter of translating that love into souvenirs.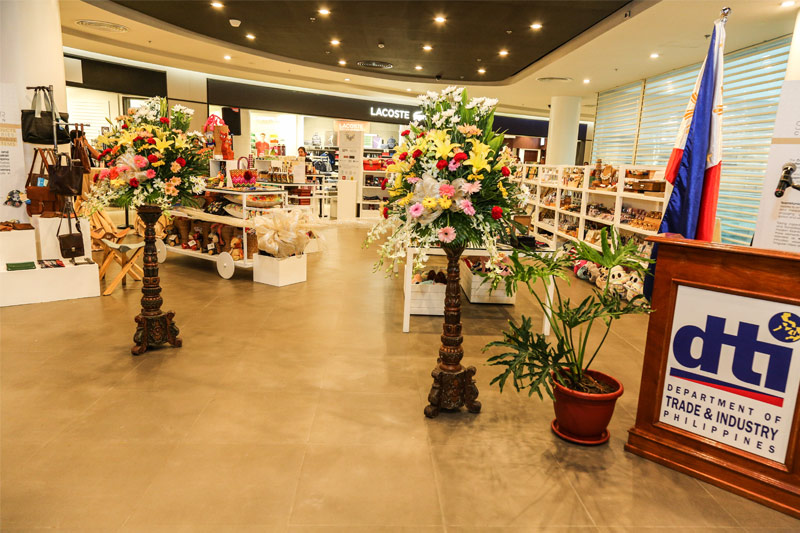 The whole collection was a show of love for the Philippines in all her diversity. Released
Lastly, Team Manila Graphic Design Studio has proven to be the best fit for the project as they demonstrated a good example of a successful micro enterprise. Jowee Alviar shared Team Manila's experiences of endless learning, recounting the inspiration behind their work, such as "...how to manage [their] craft, open new stores, and really tell the story of the Philippines through different products."
He also noted how they tried to translate that into a means to help balikbayans in finding ways to sport their Filipino identity. He firmly believes that the Philippines can level with countries like Japan, Brazil, Cuba, etc.
Supporting local artisans, MSMEs
Secretary Lopez added in his message of appreciation that Go Lokal! was not for the benefit of DTI.
"It is really for the MSMEs. And this is really the priority sector of our President Duterte. This is our way to really make sure that we always uphold inclusive growth. And by empowering MSMEs, you empower the nation," he explained.
And indeed, DTI vows to continue to boost MSMEs through the Pondo sa Pagbabago at Pag-asenso (P3) Program. It's their way of eradicating the "5-6" system and its lenders, which charge inflated interest rates that trap MSMEs in debt.
Further, it's the buyers' patronage that decides what can make or break our MSMEs. Our talented craftsmen and numerous high-quality, appealing products must be enough reason to attract the public's support for the Philippines' MSMEs and young artisans. With a solid market base to serve, in turn, MSMEs could revitalize our economy and bring new products to the table. Hence, it's evident that the consumers will always play the biggest role in bringing this grand future into fruition.
Apart from this event, Go Lokal! also recently launched its Souvenir Collection at the Kiss & Fly at the Gate 6 of NAIA 3 on July 19.
***
For more information, visit golokal.dti.gov.ph, FB @DTI.GoLokal, IG dti.golokal, Twitter @DTI_GoLokal and LinkedIn Go Lokal!. You may also buy Go Lokal! products at http://golokal.marketa.ph/ and https://www.shopinas.com/go-lokal.