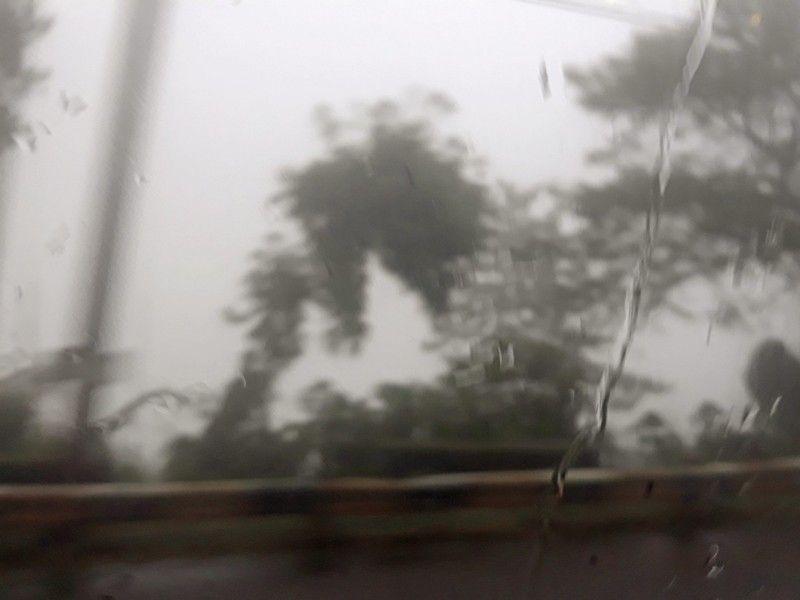 Misty mountain hop, Marcos Highway
Last was in Baguio six years ago for an arts exposure trip sponsored by a fuel company, including a field trip to the BenCab Museum in Asin on the outskirts, where the National Artist hosted a delegation of media, artists both old and fledgling, PR practitioners and business types on R&R.
The museum itself made quite an impression, especially the bulols and the erotica gallery, and, in the afternoon with the fog coming in the painter, Ato Habulan held an impromptu workshop for art students and similar fine scholars from the city, less than 30 minutes away by jeep.
The summer of 2013 was when a good number of artists passed away: Jolicco Cuadra, Chabet, Dante Perez, Eddie Romero.
One of the things BenCab mentioned during a freewheeling interview at the time was that he was exploring a new medium of metal sculpture, for which he hired some lateros for the nitty gritty of acetylene. Six years later, at the onset of monsoon 2019, the metal sculptures are part of the exhibit outlay, already we can see similar stuff dotting the landscapes of modern lowland enclaves.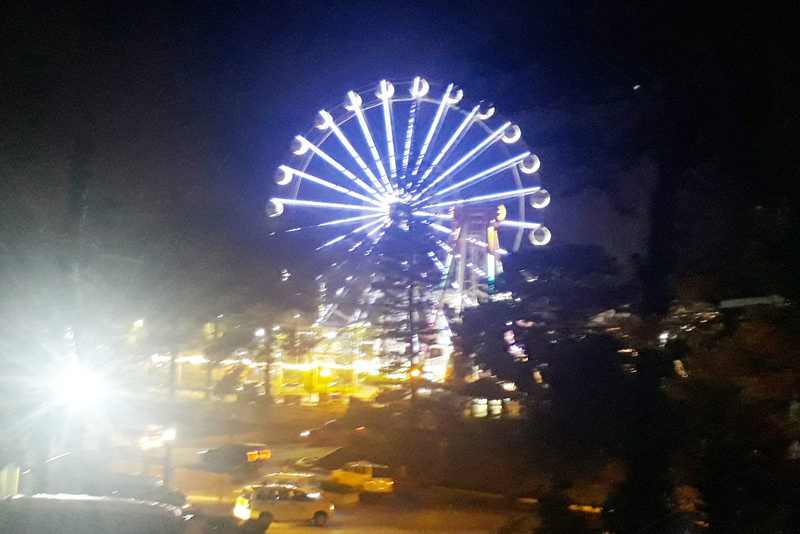 Weekend Ferris Wheel, Upper Session Road
If anyone got so much as a whiff of the city of pines, certainly it would trigger some childhood memory: harvesting sayote by roadside while evading stray dogs, playing stowaway to a stone house in crystal cave during an even more stray adolescence, refusing to eat pork and beans supper unless the viand was returned to its can a la Vic Morrow in Combat.
These days the trip to Baguio is not as long, four to five hours on the express trip that features an onboard restroom, where relieving one's bladder becomes a delicate balancing act. With Kennon still beset by landslide and rock fall, the best approach remains Marcos highway, though the stone-faced despot along the way has become something of a rarity, perhaps eroded by time and the elements.
All the familiar landmarks along Session Road and environs are no more: Patria Hotel near the Post-Office loop, Star café with its pata jamon sausage, the movie theaters erased by progress and the multiplex cinemas, even Nevada Hotel yet another victim of the great earthquake in 1990, now transformed into Nevada Square along Loakan where ghosts have been reportedly seen, according to spirit questors.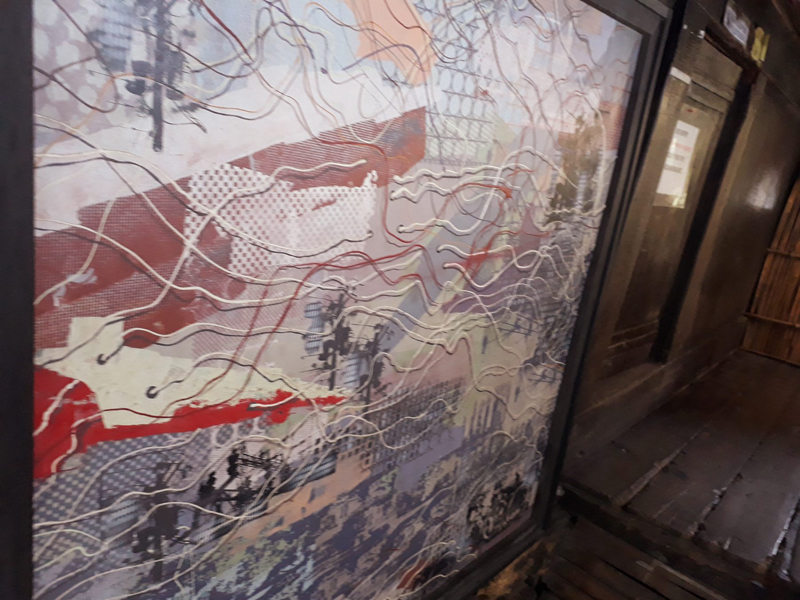 Kubol hallway, Tam-awan village
But there are holdouts in slight disguise: what used to be Dainty's has long transformed into Luisa's, though half the size of the original and no more hototay transported between floors by pulley, instead doing brisk sales of noodles raw and cooked and still serving as hub of journalists in the Cordilleras.
And on Upper Session is a slew of BPI ATM machines, a far cry from the lone cubicle when it started and the ATM card was a novelty. Baguio would also not be Baguio without the omnipresent folkhouse, this time hoi polloi incarnations of Fireplace that housed pioneers such as Bagiw and the Blank during the band's formative years.
Not to forget either what could be the legendary haunted Casa Vallejo; its resto Hilltop Station is a study on the use of ambience as refuge on a rainy night, such as the one we arrived with piano playing in the background and a woman crooning how we're lost in this masquerade cool as stone.
Where exactly is the best pinikpikan found in Baguio? Not in the reconstructed Café by the Ruins though its version does pull off a surprise with a small inahin egg in soup like Easter, but in Farmer's Daughter restaurant beside Tam-awan village, which really hit the spot like the old indigenous kubols of the natives.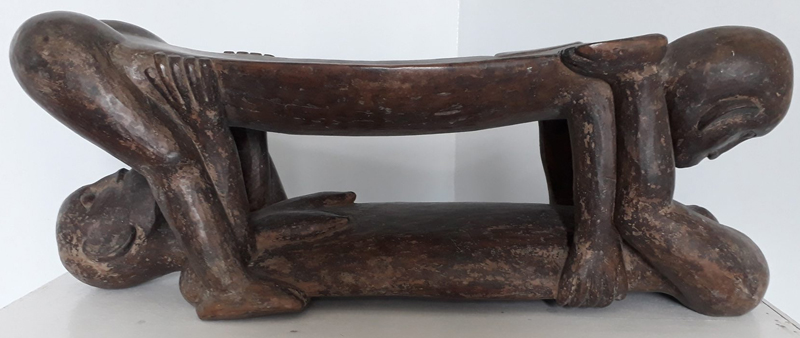 Anitos a la 69, BenCab Museum
The last week of July was also the time of year the poet Butch Macansantos passed on in 2017. He had relayed to us a couple of books of his poetry which we never got around to reviewing, one on breasts of earth, the other a collection of Chavacano verses. Everything now belated though not an afterthought.
"We remember best what never happened," wrote Andre Aciman in a memoir excerpt in Granta, and we wish we could say the same about Butch Macan. A common friend in Dumaguete wondered if the poet's heirs might be able to trace a painting by Darnay Demetillo left to them for safekeeping, because its retrieval might be grist for a story.
Any story, including one by Butch Macan himself that appeared in the book The Dumaguete We Know, where he recounted how the city's renaissance man Albert Faurot seemed amused at him because he really sat down to listen to the records played in Faurot's library at the End House. Not the end either to Dumaguete or Baguio as we knew those cities, but one chapter ending and another just beginning.