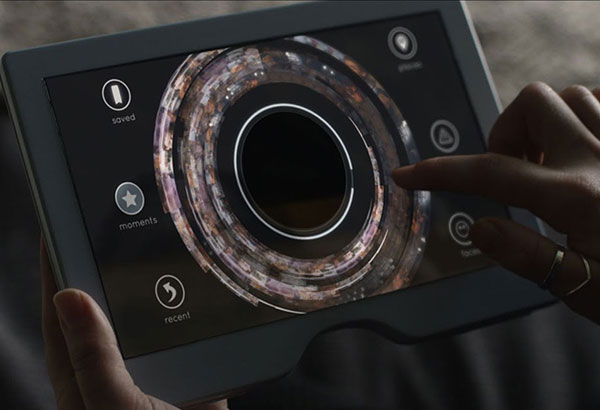 "The show does reflect a kind of gnawing sense of unease at the march of technology," says Black Mirror creator Charlie Brooker, "but hopefully, it does that with a sort of darkly comic twinkle in its eye." Photo courtesy of Netflix
'Black Mirror,' mirror on the wall
By the time you read this, you have already uploaded a hundred selfies (your lusterless mug floating in the cold, heartless spaces of the Cloud) or pictures of shoes, pets, as well as curated, clustered calories about to be funneled into your gaping abyss of a mouth; posted your thoughts on Stranger Things Season Two or the absolutely bonkers Bright featuring Will Smith and his orc partner (— "This is like a nuclear weapon that grants wishes…" er, how, what?); or trolled through dozens of discussions about political issues pertaining to our own sad Republic (everything reduced unfortunately into the showdown between "Dilawan" and "Dutertards")… You have bought new gadgets, downloaded new apps, and been presented with torrents upon torrents of entertainment and (mis)education. You have done this, you have done that, all that voracious pointing and clicking in between. And then suddenly, the fourth season of Black Mirror drops in on you to start the year. Yes, Chicken Little, the sky is falling.
You are optimistic in a Radiohead sort of way that the new episodes will be true to its creative credo. Perhaps a portent of the year (or years) that lies (or lie) ahead: how the scariest monster of them all is technology gone inadvertently, clumsily evil. Don't you find it strange that most people would invoke the lines "Mirror, mirror on the wall — who's the fairest of them all?" while gazing into the black mirror of cell phones, laptops and tablets swirling and soupy with hashtags, filters and animated dog tongues or bunny ears. Quite grim, really, despite Instagram's Toaster sheen or fake plastic Boomeranging mirth. The digital you being unequivocally happier than the analog you.
Perhaps the new episodes belong to the pantheon of past Black Mirror glories such as "The Entire History of You," "White Bear," "The National Anthem," the proto-Trump horror of "The Waldo Moment," and, my absolute favorite, "White Christmas" from the first two seasons that appeared on the British television station, Channel 4. They are like Twilight Zone or Tales of the Unexpected classics with a habit-forming dose of black humor, a cavalcade of unease and melancholy. A certain British-ness aligns it not just with Rod Serling but also with Hammer House of Horror, dystopian literature (Huxley, Orwell), as well as Alfred Hitchcock.
Or the episodes are nothing more than Black Mirror's genius of a creator Charlie Brooker (How TV Ruined Your Life and Dead Set are essential viewing) going more and more American on viewers with each seasonal Netflix incursion. Which may or may not be a good thing. When the show premiered on Netflix in October 2016, we were bequeathed with instant classics ("Shut Up and Dance" and "Playtest"), what-did-I-just-watch moments ("Nosedive" with its monstrous, thumbs-down predictability), and, I'm still on the fence about whether it is a keeper or not, the Emmy award-winning "San Junipero."
A disclaimer: by the time you read this, you would have figured out that "you" inevitably pertains to "he" and "she" and "I" — and that we are all together, goo goo g'joob, face to face with an unnerving future. That future, by the way, is "the way we live now," according to Brooker, or "the way we might be living in 10 minutes' time if we're clumsy."
Still, for me, Black Mirror is the best thing on TV right now and in recent years (along with Inside No. 9, Sherlock, Game of Thrones, and the 15th anniversary, three-episode special of The League of Gentlemen feat. Messrs. Gatiss, Pemberton and Shearsmith).
I watched the screeners last week (thanks to Mae Vecina), and the episode that has renewed my faith in the series is titled "Black Museum" with its tale-within-a-tale approach and its — according to Brooker — "slightly mental Russian-doll element," which reminds me of Tales from the Crypt. Here, a traveler (Letitia Wright) visits a high-tech crime museum and is given a tour by curator Rolo Haynes (played by Douglas Hodge) who shares three fractured tales with a not-so predictable twist at the end. Like a crypt-keeper, yeah. Lots of Easter eggs in that museum. What is the story behind that stuffed monkey? What is behind that red curtain? Why the hell is it so hot in there?
"USS Callister" is a so-so space opera, a Star Trek parody that features the guy from Breaking Bad and season two of Fargo (Jesse Plemons); "Metalhead" features very little dialogue and lots of running; and the deliciously slow-burning crime story called "Crocodile" with its angular Icelandic architecture serving as a forebodingly icy backdrop. The piece of technology involved in that episode is bound to appear in a CES (Consumer Electronics Show) exhibition sooner or later. See me shudder.
The downer in the series is the Jodie Foster-megged "Arkangel," a cautionary domestic drama about an over-productive mom with an over-sharing tablet. For me, the episode is as humdrum as my preceding sentence. But you, dear readers, might like it — I have absolutely no idea what other people like anymore. (I am so out of touch: I mean, people actually give a shit as to what products local "influencers" use in deodorizing themselves?)
"Hang the DJ" is another episode worth re-watching. Frank (Joe Cole) and Amy (Georgina Campbell) are taken on an amorous caterpillar-crawl of sorts. The episode asks the question: "What if technology took all the guesswork out of finding a romantic partner." Introducing a gadget, an app that helps you find the One, but wait there's more… Singles are matched and informed as to how much time is left on the relationship. Imagine that.
Time is up. Now you should sit back, open a bottle of beer and do a Black Mirror marathon. Forget the horrors of the moment, and remember how tense the future is.
Safe travails, everyone.