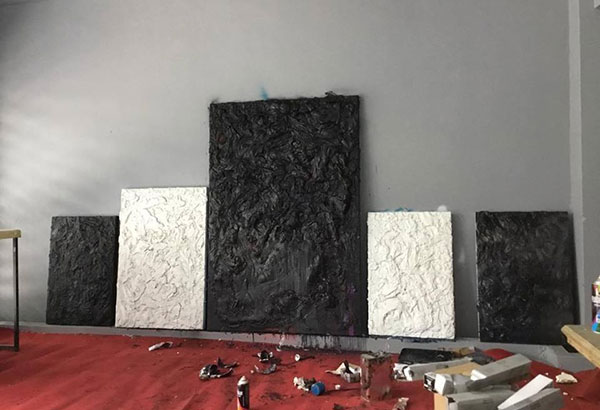 Artworks by Joseph Tecson
Joseph Tecson at Art Underground
(The Philippine Star) - June 11, 2017 - 4:00pm
MANILA, Philippines - Joseph Tecson subjected the basic foundations of abstraction to a critical analysis, emphasizing the autonomous valuation of matter and color or lack of it in "Joseph Tecson: Abstracts," which was held recently at Art Underground in Balagtas St., Mandaluyong City.
The works appealed to the viewers' intuition rather than their intellect. Tecson's focus is directed at the interplay between coarse monochromes that emerge from a repertoire involving contrast, variation and repetition, and its breakdown. There is a sense of intimacy: as if the paintings demand to be felt rather than merely seen. Description becomes a nuisance.
Tecson spent four years in prison for the high-profile drug case involving the "Alabang Boys."
During his incarceration (2008 to 2012), he learned to paint on his own. By the time he was acquitted of the charges, Tecson had already participated in a number of art exhibitions in various art galleries. In 2014, he mounted "Inmates + Outmates" at WhiteSpaceBlackBox, Switzerland, where inmate portraits were exhibited alongside portraits of members of high society.