Classic Blue & other makeup trends for 2020
January 12, 2020 | 12:00am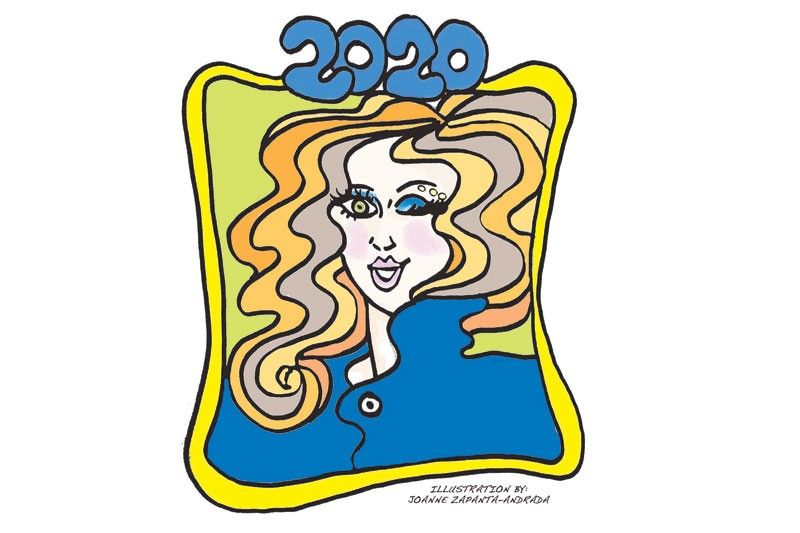 2020 ushers in a new era and with it a fresh set of looks.
To welcome the new year, Uptown/Downtown brings you eight trends that are predicted to reflect the mindset of the new decade!
Blue for you
The makeup world will be taking its cue from Pantone's color of the year. This year's color is Classic Blue so expect to see this hue and variations of it on many eye looks for 2020.
Vinyl visual
Allure magazine's digital beauty director Devon Abelman predicts that vinyl lips will be big this year. Vinyl lips can be described as lips that have such a shiny, smooth reflective finish (think glossy plastic!). Thinking of trying this trend? Ever Bilena Advance Vinyl Lip Gloss and Fashion 21's Lip Shine Gloss will help you achieve this look.
Watercolor cheeks
Abelman also includes see-through (a.k.a. watercolor) blushes as an emerging face trend. The look is that of a barely-there, sheer hint of color on the cheeks that has been made popular by many South Koreans. Consider picking up Ever Bilena Lip and Cheek Stain if you are interested in an inexpensive local product that will give you this fresh, flushed vibe!
Natural wow!
Beauty guru and professional makeup artist Kelsey Deenihan sees the return of natural-looking complexions. In an interview with Who What Wear website, Deenihan predicts the revival of cleaner, more realistic skin finishes. Eminent makeup artist Bobbi Brown has been advocating for natural-looking complexions and has been instructing her viewers to use foundation, concealers and spot correctors only in areas that need assistance.
Soft brows
Bold, strongly defined (a.k.a. Instagram) brows will take a breather in 2020 in favor of their softer sisters. Note that softer does not mean sparse or thin. Rocking soft brows will mean embracing whatever brow thickness you have while eschewing hard angles and creating just enough definition to frame the eyes.
Natural woman
For women who cannot be bothered to spend several minutes contouring and highlighting their faces, 2020 will be a welcoming year. Pretty Girl Makeup creator and CEO Christina Flach predicts a resurgence in the natural, less dramatic look. The key is not to try to change the natural contours of the face but to promote its natural, innate beauty.
Dew you!
In keeping with the natural look, Flach further predicts that dewy skin will be in this year. Women with dewy skin are perceived to be healthy and young-looking. In order to attain this look, we recommend trying out dewy finish foundations such as L'Oreal True Match and Max Factor Miracle Touch foundations.
The 'Euphoria Effect'
Having started as a trend in 2019, the "Euphoria Effect" shows no signs of stopping in 2020. Inspired by the HBO Gen Z drama Euphoria starring Zendaya, Sydney Sweeney and Maude Apatow, the eponymous look incorporates the use of rhinestone accents around the eyes and splashes of neon and "Juicy Fruit" colors on the face. The show's makeup head, Doniella Davy, pored through several Gen Z Instagram accounts and incorporated the visuals that she found in these sources with the '60s Twiggy and Nina Simone vibes as well as some looks from the 1970s glam-rock era.