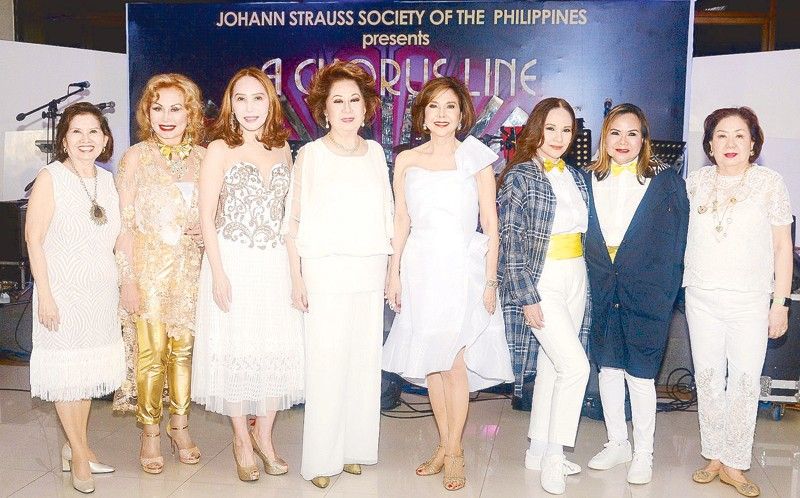 Annual Fellowship committee members Ditas Posadas and Virginia Lane, Johann Strauss Society of the Philippines Inc. (JSSP) VP and Gambia Consul Agnes Huibonhoa, president Olga Martel and chairman Monaco Consul General Fortune Ledesma with Annual Fellowship event co-chairs Lilibeth Campos and Marissa Fenton and committee member Fanny Blanco.
An evening of music, laughter & dance
"We are the music makers, and we are the dreamers of dreams." — Arthur O'Shaughnessy
The Johann Strauss Society of the Philippines Inc. (JSSP), a foundation known for its mission to promote music, art and culture while at the same time assisting the underprivileged sectors of society, recently held its annual fellowship soirée at the North Forbes Park Pavilion in Makati City.
The event, inspired by the hit Broadway musical A Chorus Line, was under the leadership of JSSP chairman and Monaco Consul General Fortune Ledesma and president Olga Martel.
Guests enjoyed a lively dance number featuring the musical's greatest songs, professionally performed by JSSP's talented members. The evening was made even more special with the turnover ceremony of the funds for the Johann Strauss Society Scholarship Program for gifted but financially challenged music students.
Congratulations to the Johann Strauss Society of the Philippines Inc. for another successful fellowship soirée! *