Living Color
November 3, 2019 | 12:00am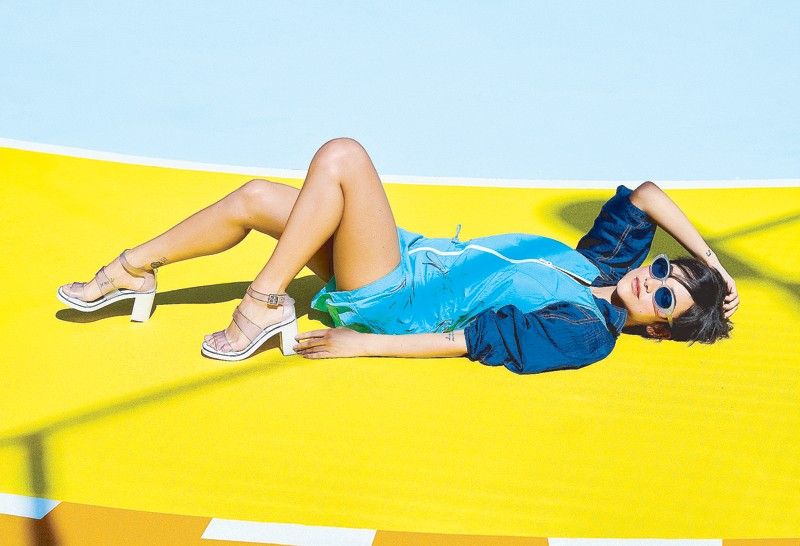 Fashion in color is alive!
The history of style has been painted by the vast spectrum of hues marked in an endless library of archives.
From evolution to revolution, color's style relevance has surpassed the passage of time in whatever form it takes.
Today's fashion concept of diversity and inclusivity has somehow transcended and redefined the idea of color. It has become more complex, relative yet conceptually focused.
This year, iconic Brazilian footwear brand Melissa marks a special milestone in the world of fashion as it celebrates 40 years in color.
Known for its countless collaborations with designers and creatives, the global household name is stepping into the holiday season with its Color Me collection — a celebration of reimagined colors, new ties and its signature style-stepping statements made contemporary.
Melissa's noteworthy history boasts of collaborations reflective of fashion, art and architecture. It takes pride and honor in past collectives in collaboration with iconic names such as furniture and interior designers Campana Brothers (2004), architect Zaha Hadid (2010), fashion designers Vivienne Westwood (2008) and Jason Wu (2012), fashion brand Salinas, Rider Sandals, Disney and the latest addition this year is fashion brand/retailer Opening Ceremony.
Through the decades, the brand has created an evolution of trendsetting hues season after season. Fashioning our wardrobes are style-forward pieces that range from bold brights to chic pale shades and sweet pastels. Iconic modern neutrals (in black, white, gray and beige) are never left behind as they immortalize ultra-stylish monochromatic statements that will always keep you in-the-know and in-the-now.
Through the years, the brand's contemporary look of style has gained a massive cult following all over the world. With its trendy pieces that have made a mark, Melissa takes design to the next level in living color.
* * *
(The Melissa Color Me collection is available at www.melissaphilippines.com and at Melissa Shoes outlet stores nationwide. For more information, visit @melissaphilippines on Facebook and Instagram.)