Sweet Celebrations
October 27, 2019 | 12:00am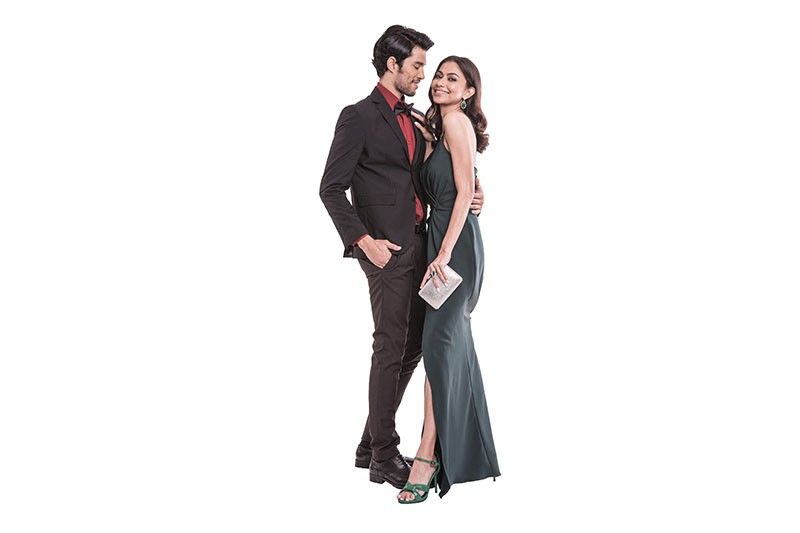 Welcome the season of celebrations and festivities as it's time to create sweet memories and moments with friends, family and loved ones. It is that special time of the year when the spirit of the holidays is all about joy, love, caring, sharing and bringing back that magic in the air.
Fashion is cheering the season with positive vibes. Recently, Rustan's launched its holiday campaign called the "Sweetest Christmas." The latest collections from the department store's roster of A-list brands will fashion our wardrobes this time of the year.
At the Women's Department, glamour is taking over the latest looks from glittering and dazzling pieces to sweet and alluring pastels. Modern silhouettes, captivating designs and minimalist aesthetic display fashion's style tribute to modern refinement. The latest in accessories, clutches and shoes all sparkle in delight as the season's must-have objects of art. But what makes it more special are the discounts and gifts to make shopping for the perfect party piece more fun.
Men are merrier at Rustan's this season as it offers them style-forward pieces that will definitely keep them on the radar. Menswear fashion for the holidays is on trend with the latest collections presenting prints-of-the-moment that display and channel a more fun, dapper-polished demeanor. Modern hues echo a more updated style palette of interesting yet stylish color combinations. Rustan's boasts a wide range of menswear offering — from sporty casual lifestyle pieces to more formal affairs. Nothing can be more sweet this season for the modern man as he is presented with an updated wardrobe.
Rustan's Sweetest Christmas unfolds the holidays in style with that age-old holiday magic and tradition. Fashioning the season of sharing, good cheer and gift-giving with endless ideas for ourselves and loved ones. No one is left behind because Rustan's has definitely prepared something for everyone. *
(To make shopping more convenient this season, Rustan's offers a Christmas Registry service, where anyone can write down his or her wish list, which will be sent to Santa and to his or her chosen friends and family, or even shared on social media. Aside from this, it has other services to help ease that Christmas rush with personal shoppers, gift certificates, and gift wrapping. For more convenience and other holiday offerings, you can easily shop online at Rustans.com or follow @rustansph on Facebook and Instagram.)
Photography by Mau Aguasin • Creative direction and styling by Luis Espiritu Jr. • Makeup by Baba Parma • Hairstyling by Ronnie Tumamak • Associate stylists: Bang Martinez, Diane Lasam and Tara subaldo • Models: PhilipPE Escalambre, Ann Umali and TATIANA