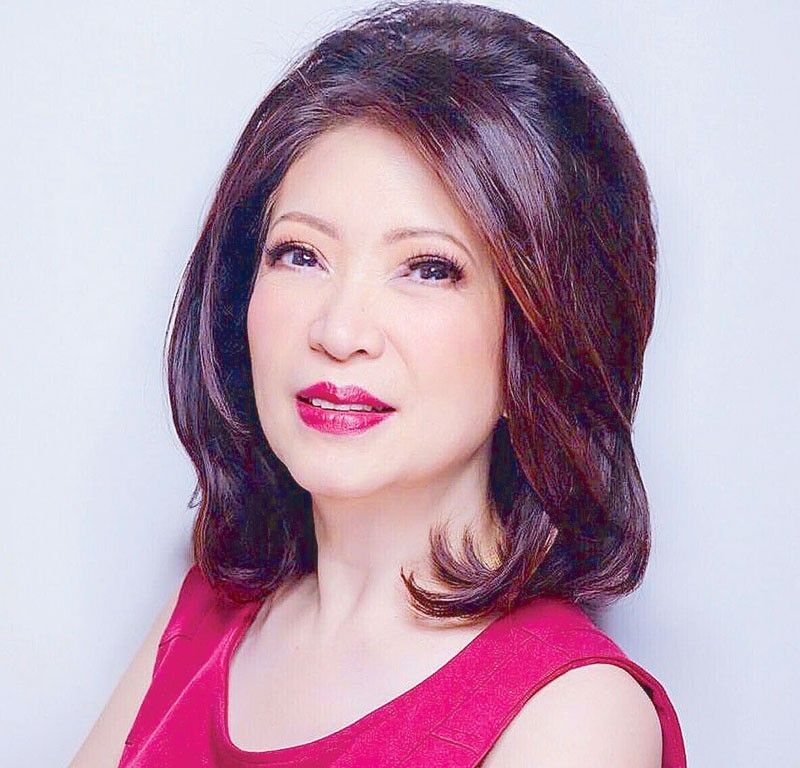 Dr. Lourdes 'Baby' Gomez Gozali.
FAMILY JEWELS
-
Michelle Dayrit-Soliven
(The Philippine Star) - August 11, 2019 - 12:00am
At 60, my dear friend Dr. Lourdes "Baby" Gomez Gozali has never looked lovelier. Every day, this admirable woman of intelligence, beauty, faith and wisdom continues to create a profound impact on all those she encounters. I thank my blessed stars for crossing paths with Baby, who has dedicated her life to spreading a legacy of spiritual perseverance.
I first met this good and caring doctor way back in the '90s when our sons were classmates in pre-school. She was the friendliest and one of the most supportive mothers I had ever met. Despite having a clinic at Makati Med, she never missed any of her children's school events. She would show up looking so pretty. No one even knew that beneath that beguiling smile, she was wearing a wig due to chemotherapy baldness, and was all bandaged up with tubes of fluid concealed within her doctor's garb due to a mastectomy. When our sons were in college, we enjoyed watching varsity football games and seeing Baby, a stand-out in the crowd, as she cheered our team on wearing her son Armand's blue Ateneo jersey.
Baby, a much sought-after infectious diseases doctor, reached out to me and my family in our time of need. When she received the news of my cancer, she was one of the first to call me to offer her help. My gratitude to her and her husband, Dr. Victor Gozali, the kind and brilliant surgeon who saved my life, is boundless.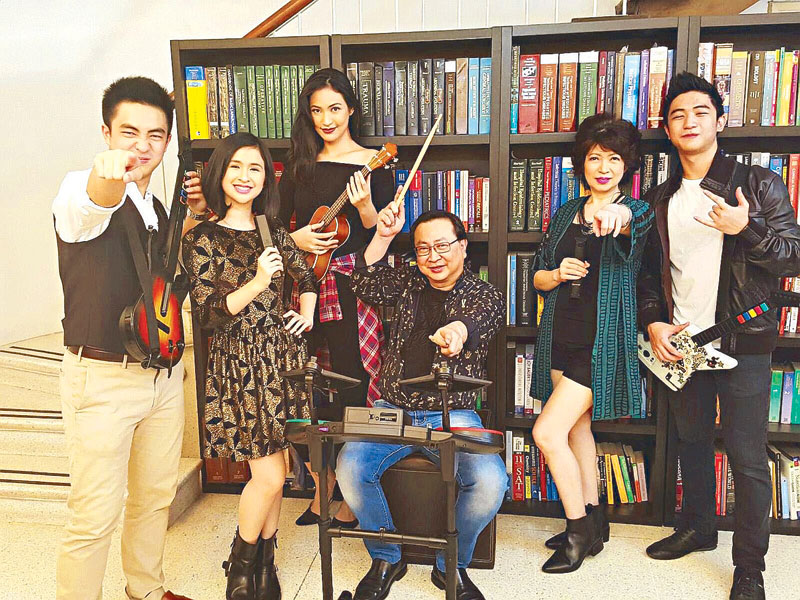 Doctors Victor and Baby Gozali with their children David, Krizhca, Kara and Armand. Photos courtesy of Dr. Baby Gozali
Baby is my bolt of spiritual energy. She has this contagious enthusiasm for our Lord and her heart is always geared up for prayer. Where does she get her divine energy? She told me that she believes in miracles, and that prayers are so powerful she doesn't stop praying. When you are so deeply rooted in a life of prayer, there is no battle you cannot win. Baby has proven this time and time again.
"I was not what you would call super religious before. I just prayed without really knowing how good our God is. When cancer happened to me I was told, 'This thing was given to you by God and you can do it.' But now, I know that is not true. Because in the New Testament, Jesus healed the lepers, the mother-in-law of St. Peter, the blind man Bartimaeus. So how can they say that God gave that to me? I discovered that our God is a God of healing. Why do I know this? It's because I experienced a God of miracles," said Baby.
Baby's cancer treatment entailed chemo drugs, which caused her severe headaches. There was no pain killer for these side effects she was told, so she simply endured them. It was so painful in her description, "parang your head is iniipit (it's like your head is being crushed)." She was crying at home and so she told her kids, "Please let's all sit down and pray." In 20 minutes, the pain was gone. Baby was ecstatic as she declared, "It's a miracle!" In this magical moment, they all felt the healing love of God.
When her son Armand was about five years old, he suffered abdominal pain for about three hours. Based on his symptoms, Baby knew it was appendicitis. She was so afraid and sought prayers from a nun who said, "Baby, we are given by God the gift of healing so pray in the name of Jesus." Obediently she prayed "God the Father, God the Son, God the Holy Spirit, please I ask you to remove all the pain and sickness from the top of his head to the tip of his toes." Armand, who was writhing in pain, suddenly stood up and said, "You know Mommy, there was something that removed the pain just like that!" and he started running around pain-free. "Isn't that a miracle!" said a triumphant Baby, who, because of these miracles, has turned into a prayer warrior.
Another time, after another round of chemo, Baby's face beneath her jawline was so painful for three days and three nights. She requested for prayers from a friend and her entire department to pray for her Pet scan scheduled the following week. They replied, "We will pray for you right now." Again, Baby received another surprise. After they prayed, her pain was gone. Again, no medical intervention, only prayers. So she knew it was a miracle.
"God keeps on manifesting His kindness to me but despite that, I am still makulit to Him. It's not true that I am very brave. There are times when I am still afraid so I just continue to pray, to ask for miracles and He gives them to me," says Baby.
According to Baby, her favorite line in the Bible is: "Ask and you shall receive, seek and you shall find." Why? "Because that is what happened to me!" she beams. "I asked for the best husband and Vic was given to me. Even the sequence of my four wonderful children, girl, boy, boy, girl was granted. I had Kara, Armand, David and Krizhca. I have learned that it is very important to trust in God so miracles will be given to you. Believe me, even disasters or catastrophes he will turn into happy things."
Another valuable lesson Baby taught her children is: "You have to forgive because it is when you forgive that you get healed. Because the spirit and the body are one. It's not sacrifice but mercy that God wants." When she went to Rome and saw where the believers were tortured for their faith, she was so touched. "Look how happy we should be since others died for their faith, while we are called to live for our faith."
"My healing is God-given and I thank my dear family and loving friends who never left my side but have held my hand throughout my journey, reminding me of God's miracles. You are all God's most precious gifts to me," Baby concludes.
To our inspiration, our role model, our lovable prayer angel, our bolt of spiritual energy, happy 60th birthday, dear Baby! May you continue to lead us all on a beautiful path to spiritual perseverance!
(Would love to hear from you at miladayjewels@yahoo.com.)
(In partnership with the MMC Foundation, The Makati Med Cancer Center invites you to Dani Girl: A Musical About Hope on Aug. 24 at 3 p.m. at the RCBC Plaza in Makati City. Proceeds from the show will be used to assist indigent cancer patients with their diagnostic tests. For more information, please call Charmaine Gonzales or Ces Paje at 888-8999 local 7120 to 22 or e-mail Tumor.board@makatimed.net.ph.)