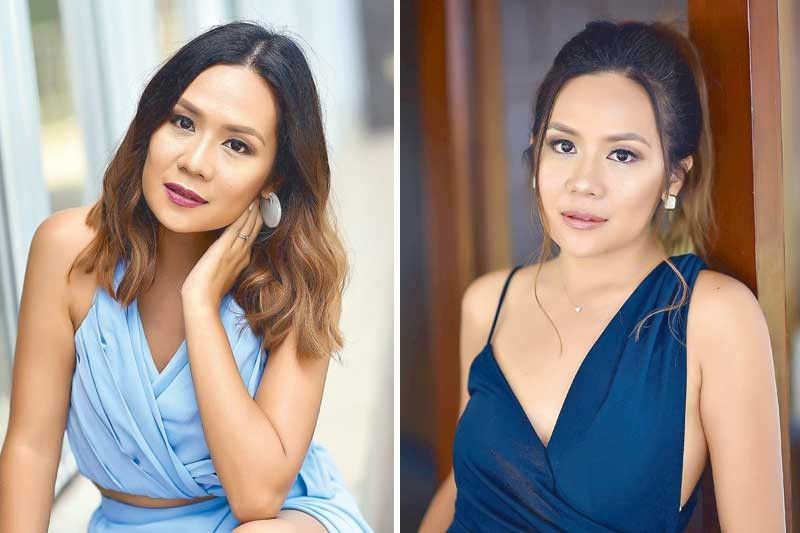 MANILA, Philippines — Martha Jante, a content creator, is unfazed by society's conditioned perception of what she should or should not be. She lives her life by finding her personal truth and replacing her fears and doubts with an abundance of love, faith and compassion.
Martha, whose eponymous YouTube channel has about 150,000 subscribers and almost 11 million views to date, started vlogging in 2016. Vlogging then for her was just a creative outlet on the side of being a full-time video editor for the news and public affairs of a TV network. Her channel then discussed topics about beauty — mostly makeup tutorials, makeup reviews and even events. Her stable eight-year career in the network, and her life in general, took a halt when she suffered from constant anxiety and panic attacks.
"As a video editor, I was the one who stayed long nights to make sure that a segment will air. My schedule was erratic and I did not have a consistent sleep cycle. I experienced working for 36 hours straight, with just a 15-minute nap. This kind of stress and pressure, including the vlogging that I do on the side, piled up and triggered my panic attacks," shares Martha, who finished Mass Communication minor in Broadcast Journalism at St. Scholastica's College Manila. She also finished a degree in Film and Video Editing at the City College of San Francisco in California.
Upon noticing symptoms of her panic attacks, she requested a leave from work. And eventually, upon the advice of her naturopathic doctor, she decided to prioritize her health and quit her full-time job. She changed her lifestyle — sleeping and waking up early; eliminating fast food in her diet, which also triggered her attacks; and doing meditation and yoga. Along with these changes came a shift in the content she creates for her YouTube channel, which now tackles mostly wellness, healthy lifestyle, emotional and mental health, and practical beauty tips, among others.
"Being a full-time content creator, I own my time and I can film whatever I want. I just need to manage my time well. In my channel, I want to publish content that viewers can learn from. I also publish videos about my anxiety. By doing so, I found out that there are so many of us in the Philippines who suffer from this mental disorder that's why I created a Facebook Group called Beautiful Minds as a support group for Filipino women who have mental issues, to let them know that they are not alone," she says.
Martha, a member of the LGBT community, shares that one of the best things that vlogging brought her was it gave her the confidence to reveal who she really is to her family, friends and to the world.
"Everything in my life has fallen into place ever since I came out of the closet last year. Initially, I was scared of being judged but there was an overwhelming support I got from the community, my friends and my family. There are more people loving us than bashing us," says Martha, who will marry her long-time partner, Dyn, next year.
"Coming out was a big relief because I think part of the stress and anxiety that I felt was because I was hiding my love life for so many years. I believe your love life is a big part of yourself and it's hard if you hide it from your loved ones. I prayed for it for so many years. I prayed to God to give Dyn and me the freedom that we deserve."
* * *
Today, Martha says she still experiences panic attacks but they are manageable. She takes care of herself by practicing yoga and meditation daily. She also makes sure that she eats healthy. It's also important for her to surround herself with positive individuals like the true friends she has gained in the vlogging community.
Now that she is vlogging full time, she is able to focus on herself and do the things that her heart desires. For her YouTube channel, she sometimes attends events where she gets together with her friends. Attending events and doing photo shoots are the times when Martha pretties up herself and makes sure she looks her best.
For this photo shoot, Martha wears the EB Matte Two-way Cake in Matte Golden Beige that blends perfectly with her glowing skin. This light- to medium-coverage pressed powder foundation can be used two ways: with a dry sponge for retouching and setting; or a damp sponge will give fuller coverage. Its matte finish makes it an ideal foundation for combination and oily skin types.
Martha loves the fresh makeup look. The compact and handy EB Matte Blush-on in Dainty, a peachy-pink shade that suits fair to rich skin tones, gives off the fresh and naturally healthy glow without the grease and stickiness. This blush-on is also suitable for combination and oily skin.
For her lips, Martha used the EB Matte Nudes in Amore and Dolce. This lipstick, with bolder nudes that fit various skin tones, has a luxurious creamy matte finish that provides intense color. It contains antioxidants for soft and supple lips.
* * *
Beautiful things in Martha's life unfolded when she decided to take charge of her health and well-being. This decision brought her contentment and happiness that reflect in the content that she puts out in her channel. Yes, her YouTube channel was the platform that allowed her to fully embrace herself and tell the world who she really is. But part of her healing also comes from keeping her privacy sacred.
In freeing herself from societal norms, Martha learned how to accept herself fully and be truly happy. "I see happiness in contentment. Now, I can confidently say I am happy because I am already accepted by my family, I have a good relationship with God and I am contented with what I have," Martha concludes.
* * *
Photography by Claudine Cervantes Callanta of Larawanmo • Makeup by Elma Oraye-CRUZ and hairstyling by Petchi Ombrosa of Ever Bilena • Fashion styling by J-em Sta. Ana, assisted by Maria Phillip Francisco • Clothes by Jamila Paz and accessories by @moxie.ph