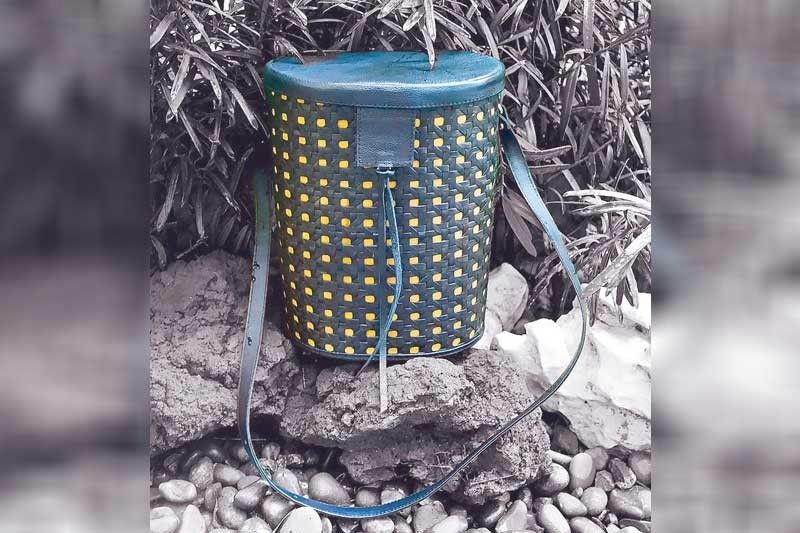 SOLIJIA BUCKET BAG. This solihiya weave in pandan leaves bucket bag is so versatile. It can be used as a hand bag, shoulder bag, body bag or back pack.
Photography by JOANNE ZAPANTA-ANDRADA
Krpá: The art of the weave
UPTOWN/DOWNTOWN
-
Joanne Zapanta-Andrada
(The Philippine Star) - June 2, 2019 - 12:00am
Karen Maximo-Fernando is the owner and chief designer of Krpá Bags and Accessories, an alternative fashion line that is proudly Filipino-sourced and -made.
An interior designer by profession, Karen completed her Fine Arts major in Interior Design degree at the College of the Holy Spirit in Mendiola, Manila in 1995. She passed the board for interior designers a year later.
From 2006 to 2009, Karen put up her own design firm Giles Maximo Design Studio. During the same period, she was also designing furniture and home accessories for a Philippine manufacturer. Karen's works have been featured in several publications and a TV show. But more than the recognition that she has received through the years, Karen's ultimate goal in designing is to bring joy and comfort in the hearts and minds of her clients.
After finishing a major project for a Japanese firm, Karen, who loves collecting bags, sought to take a break from interior design and construction and went into bag design and enrolled in a four-month bag design and construction course at the School of Fashion and the Arts (SoFA).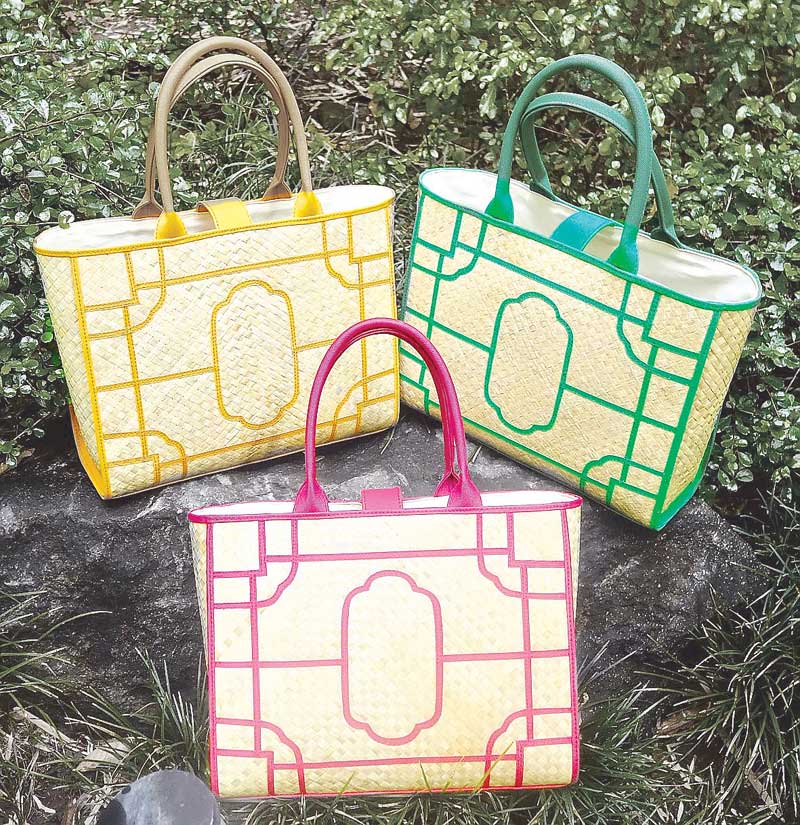 ORIENTAL BAYONG. A carry-all shopping bag that is super lightweight and lined with canvas. It is made of woven pandan leaves (banig) accentuated with colorful piping, oriental details and handles.
After learning the technical and business aspects of bagmaking, and combining that with the principles of interior design, Karen began designing bags using indigenous materials. She wanted to manipulate and transform different local materials and use them in a modern and innovative way.
In her bag designs, Karen tactfully applies her interior design knowledge — sense of proportions, use of color schemes, textures and materials. Her bag design philosophy is similar to that of interior design: to bring feelings of joy, warmth, confidence and comfort to those who buy her bags.
Krpá means "blessing from God" and is Karen's Sanskrit name. Since last year, Krpá bags has attracted a loyal following at local tradeshows such as the American Women Bazaar (once a month at SMX Convention Center MOA) and Manila FAME (twice a year at the World Trade Center, Pasay City). They are also available at Shangri-La Hotel gift shops in Makati and Cebu.
The brand currently offers two product lines of bags and accessories: banig and capiz.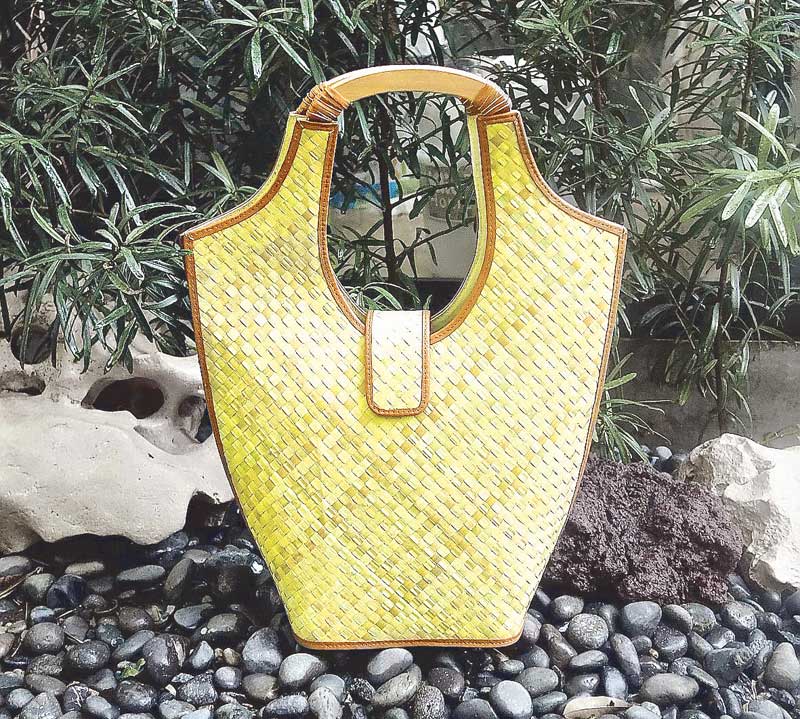 TAPAYAN RIZAL. A mediumsized hobo bag with flat wooden strap that rests on your shoulder and is expandable on the sides. This is a vertical version of tapayan.
As to why she chose the banig, Karen shares by bringing out her interior design hat. "In interior design, the banig can be used as flooring, wall and ceiling accent for a tropical and Asian motif. It can be used in home accessories such as trays, hampers, placemats, etc. I thought, why not use it as a modern, versatile and everyday bag?"
Karen likes the nude tone/color of the banig. "I like the breathable material, texture and weight of the banig. I also love the simplicity of the weave. I can match it with almost any accent color, from pastel to deep hues."
Karen intends to make all of her future bags and accessories made out of local materials that are also eco-friendly. Since Krpá is envisioned as a "summer/spring bag," the firm has produced its bags highlighting sun-friendly colors such as red, white, orange and green. Over the next two years, Karen plans to expand the product line to include new materials and new styles, such as luggage bags and accessories.
(For more information, visit @bagsbykrpa on Instagram or e-mail bagsbykrpa@gmail.com.)