Beautiful builder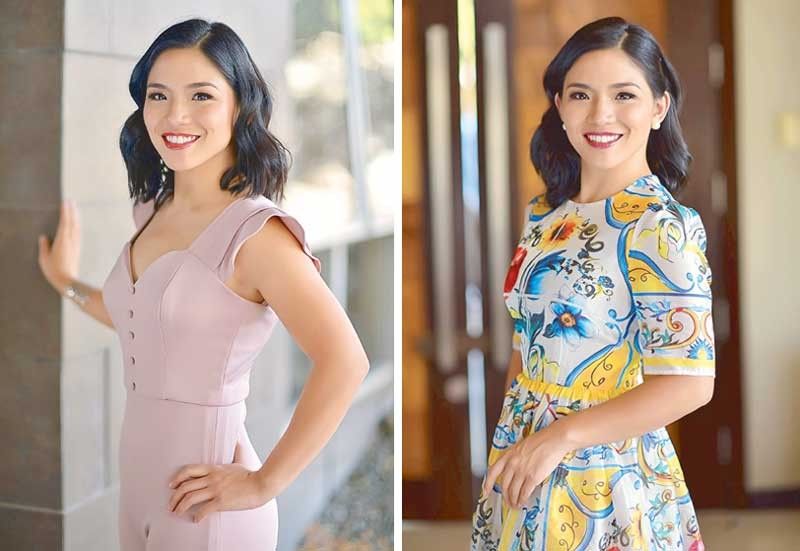 MANILA, Philippines — Architect Rebecca Plaza radiates with passion that magnifies the power of her thoughts, vision and character. Her honest eloquence and strength of words bring forth her message.
The founder and managing director of Plaza+Partners Inc. architectural firm, 28-year-old Rebecca is inspired by her surroundings — whether through traveling, meeting new people or just by looking out her office window with an unobstructed view of the National Library in Manila.
Being exposed to many different points of inspiration brings out Rebecca's innate love for learning. One of the things she looks forward to every year is the Anthology Architecture and Design Festival, where she is the director. The festival aims to increase awareness on the role of architecture and design in urban societies. The festival, reportedly the biggest of its kind in Southeast Asia, has grown to about 7,000 attendees since it started in 2015.
"We invited 125 speakers from all over the world. I get inspired by these top architects' work and vision. This festival gives me a renewed sense of architecture and design," says Rebecca, who graduated with a degree in Architecture from the University of Bath in the United Kingdom. Upon graduation, she received the Bath Award for overall extra-curricular and academic achievement, and the esteemed Sir Basil Spence Design Prize awarded by HRH Prince Edward of England for exceptional multidisciplinary design. She also studied in University of Hong Kong for a post-grad research on the future cities of Asia.
In 2018, she had the opportunity to speak at the World Economic Forum on ASEAN in Hanoi about Designing Cities 4.0, where she was the only woman in the panel of bigwigs from the ASEAN region.
With the many responsibilities that Rebecca tackles, she keeps up by making sure that she is in tune with herself.
Having a solid support system is equally important for Rebecca. "I have a really supportive family. Without them, I will not be where I am today. I also find that it is important to surround yourself with equally motivated and passionate people, in work and in personal life, because they lift you up."
Rebecca's passion for her chosen field goes beyond the need to seek for work-life balance because for her, "work is life, and life is work." "Some people would tell me I'm crazy but in that sense, I feel lucky that my work is what I love. When you love what you do, it's not work anymore," she says.
* * *
Taking care of oneself is a must for Rebecca, who used to be part of the women's football national team. She says being physically active "changes your outlook on things." So, when time permits, she works out and every Sunday, she plays golf with her family. She makes a conscious effort to eat well, too. To clear her mind, she meditates and practices yoga.
Rebecca carries herself with confidence. She is aware that looking pleasant and presentable is sometimes needed to get a boost that allows her to face the world.
Always on the go, Rebecca has developed a simple everyday makeup formula, which consists of foundation, concealer and eyebrow liner. But for this shoot, to add definition and a healthy blush on her cheeks, Rebecca used the Kris Blush in New Love. This blush comes in three universally flattering colors that best suit oily and combination-type skin.
With her busy schedule, Rebecca admits that she only puts on lipstick when she remembers to do so. It is no secret that a pop of color on the lips goes a long way in setting one's look a notch higher. The Kris Matic Lipstick in Learn and Lucky perfectly suits her. This lipstick with creamy matte formula is infused with antioxidants that leave the lips soft and smooth.
When it comes to her brows, Rebecca says she makes it a point that they are always impeccable. She shares that she can forgo putting any other makeup product but doing her eyebrows is a must for those always-perfect arches. For that need, the Kris Brow Liner with Brow Mascara in Beyond Brown can do it best. The dual-ended brow shaper comes with a tear-drop tip brow liner that's easy to use. The brow mascara unifies eyebrow color while keeping them groomed and perfectly shaped and in place.
* * *
As Rebecca gets introspective with the invaluable lessons she has learned in her journey, she is able to reflect on the past, stay focused on the present and look forward to what is ahead.
"Nothing good ever comes easy. Success does not come overnight. You have to work really hard, cultivate time and put effort into what you do. If you make mistakes, you have to keep going. When you start to question yourself, you have to go back to your principles and your values. With patience, hard work and dedication you will go far."
* * *
Photography by Claudine Cervantes Callanta of Larawanmo • Makeup by Mary Jane Arpa and hairstyling by Petchi Ombrosa of Ever Bilena • Fashion styling by J-em Sta. Ana, assisted by Niña Fabian • Jumpsuit by Jamila Paz and dress by @djourshop