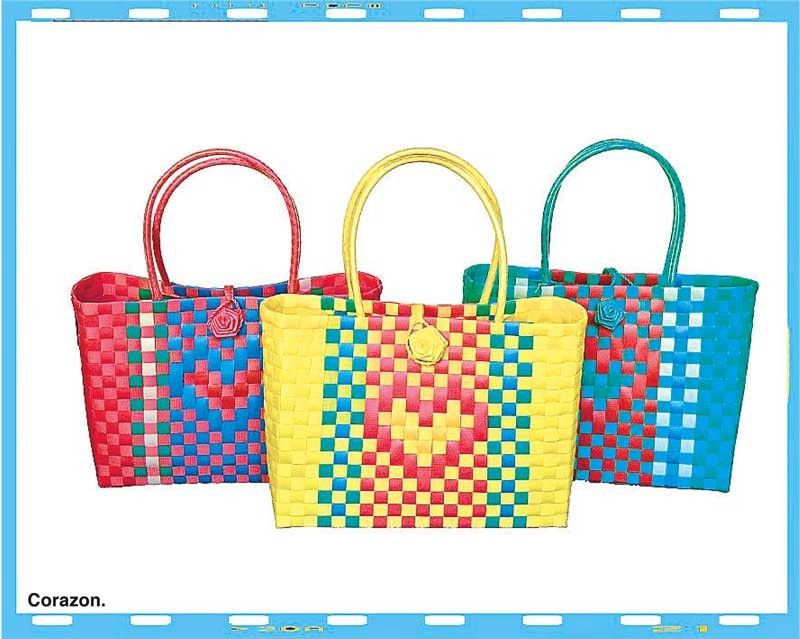 Woven bags or bayongs have experienced a resurgence. Among the throngs of products posted on local social media markets, Inana stands out for being well-crafted, sturdy, whimsically designed and reasonably priced.
Inana means grandmother in Luisiana, Laguna, the hometown of the father-in-law of Inana proprietor, Dr. Caryl Hombrebueno-Robel.
In Luisiana, her father-in-law started a small balulang (native bayong) business in the '60s. His relatives and neighbors used to weave the balulangs for him to sell in Quezon and Pampanga. At that time, the balulangs were made of pandan. Though fairly successful, Caryl's father-in-law discontinued the business and went into farming in the 1980s.
Caryl's interest in balulangs started when she ordered them as gift packaging. Very soon, relatives and friends looked at the woven product not as a package but as an end-product in itself. People started to order from Caryl for their give-aways and personal use. The orders yielded promising results and prompted Caryl and her husband to start selling in their hometown of Luisiana.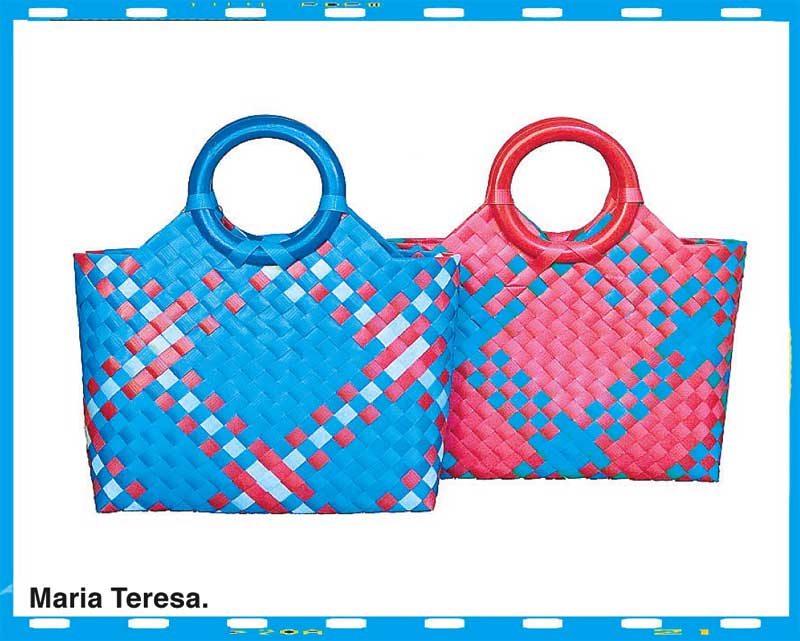 Caryl shares, "When I saw the ladies weaving the bags, I was amazed by their creativity and patience. I realized that the product had great potential. Thus the brand Inana was born."
Whereas woven bags of past generations were made out of indigenous leaves and rope, today's bayongs/balulangs are made of plastic. By using plastic, the balulangs become re-usable, highly durable and can be stored for years. Unlike leaves and ropes, the plastic strips are very strong, do not become brittle or mold.
Caryl is thankful that her small enterprise allows otherwise financially-challenged women to earn a living. Ladies from Luisiana make the balulang in their houses. This set-up allows them to contribute to the family funds while caring for their children at the same time. Each woman creates her own designs. Each meeting between Caryl and the weavers becomes an opportunity to exchange ideas on how to achieve a certain weave pattern.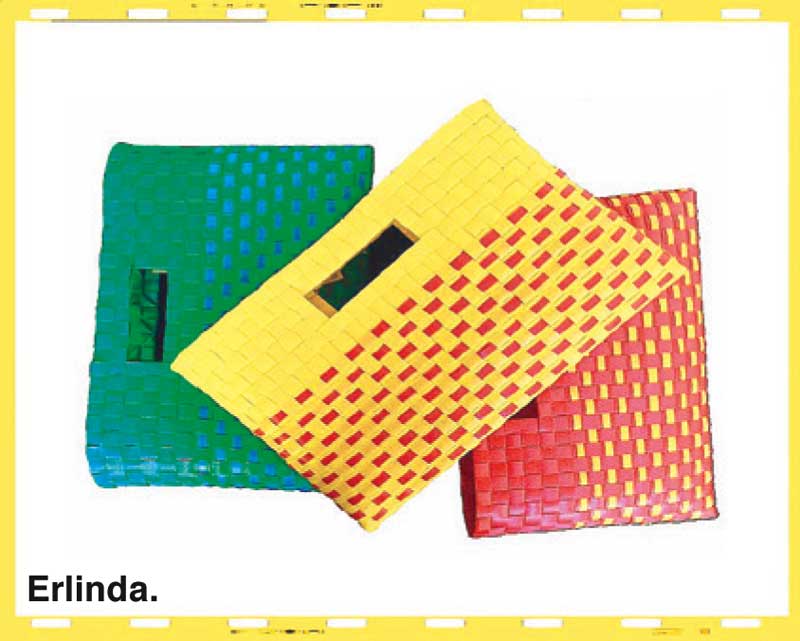 Caryl says, "Our aim is to empower the women who make Inana. Gifted with ingenuity and fortitude, the women are recognized for their craftsmanship as the Inana balulang showcases their creativity and hard work. Weaving using hard plastic is not as simple as using a soft material. Extra hand strength and creativity are needed in order to make a beautiful interwoven balulang. Hence, we make sure that these women are well compensated for their efforts. In the town of Luisiana, the art of weaving is passed on from generation to generation and we hope that this craftsmanship will continue with the younger ones."
Caryl continues, "We chose to name the brand Inana to give recognition to the grandmothers and mothers who have passed on the skills of balulang-making to the present generation. The weavers of the past and present are women of strong faith, answering the challenges of taking care of the families and helping their husbands earn a living."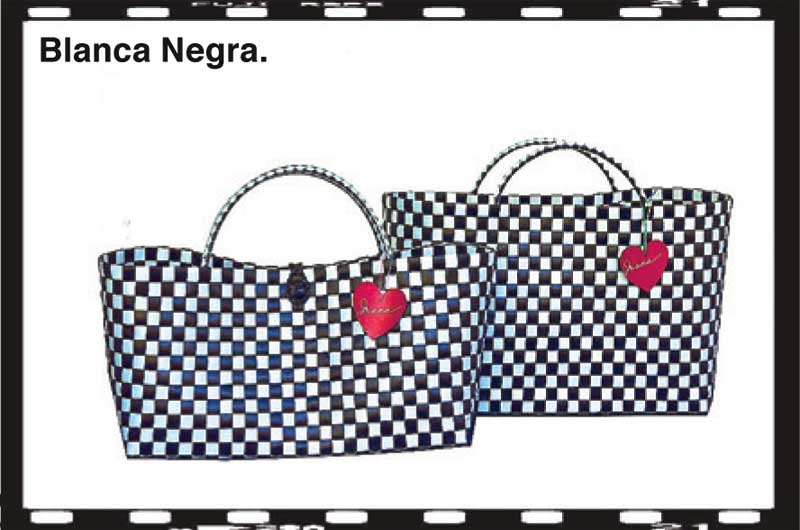 Part of the proceeds from the sale of Inana balulangs will go to support the education of many children from the town of Luisiana, Laguna.
* * *
(Inana is located at 22 Estrellado St., Luisiana, Laguna. For more information, call 0955-6338400 or visit @love_inana on Instagram.)