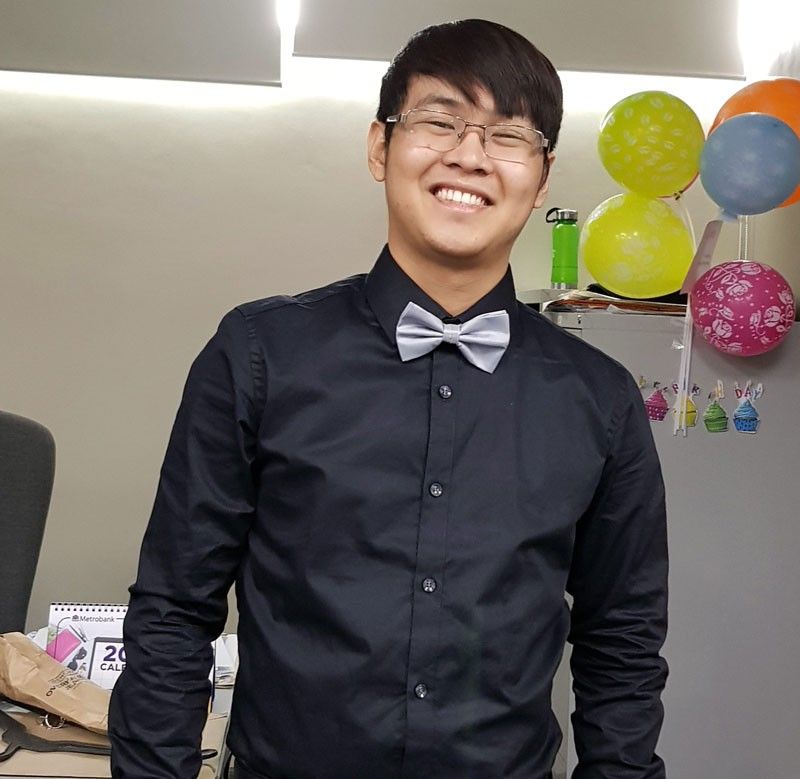 Perseverance, patience and passion give birth to one's personal victory. Every success story — big or small — that is carved from hardship is a story of resurrection.
Here are some stories of resurrection I gathered in my neighborhood in Cabuyao.
Gratitude has a name
Aaron Andal, a former student in my Sunday Writing Class in Gulod, took me out to dinner at Carvajal restaurant in Santa Rosa City as his way of thanking me for all the things he learned and unlearned in my class from 2008 to 2010. Over sinampalukang manok and adobong bahay-itlugan, and with much prodding from me, he regaled me with his story.
What used to be a scrawny, hard-up student is now a CPA, working as chief accountant in Royal Cable, a local cable TV company in Laguna. He graduated cum laude from Pamantasan ng Cabuyao, a university that, according to him, has a very good program in Accountancy. He also taught in that school for a few semesters.
A total orphan at 25, Aaron, the youngest in the family, wishes many times his parents were still alive so he could give them the kind of life he wanted them to have. From them he learned to live a simple life, to live within his means.
He courted success with his simplicity. At a young age, he knows what financial literacy is. He invested in a condo unit in South Forbes in Santa Rosa.
I coaxed him to drive me there after dinner. And I just clapped at the sight of his studio unit. Spic-and-span, spartan yet serene. Its simplicity is its own class act. He wants to keep it simple, like the way he is. His unit is his home away from home. He still lives with his siblings in their house in Cabuyao.
Outside his unit is an expansive view, like his view of his future. Below his unit is a swimming pool where I cooled down for an hour.
I can't help but feel proud of Aaron, who, in the past, had barely P20 for his tricycle fare when he was attending my Sunday Writing Class.
"I only want to thank you, Sir. This is my long-delayed gratitude for all that you are to me," he said, promising that the dinner will have a follow up.
He dropped me home safe and sound. My joyful heart did a cartwheel. It beamed with pride knowing that gratitude has a name — Aaron Andal.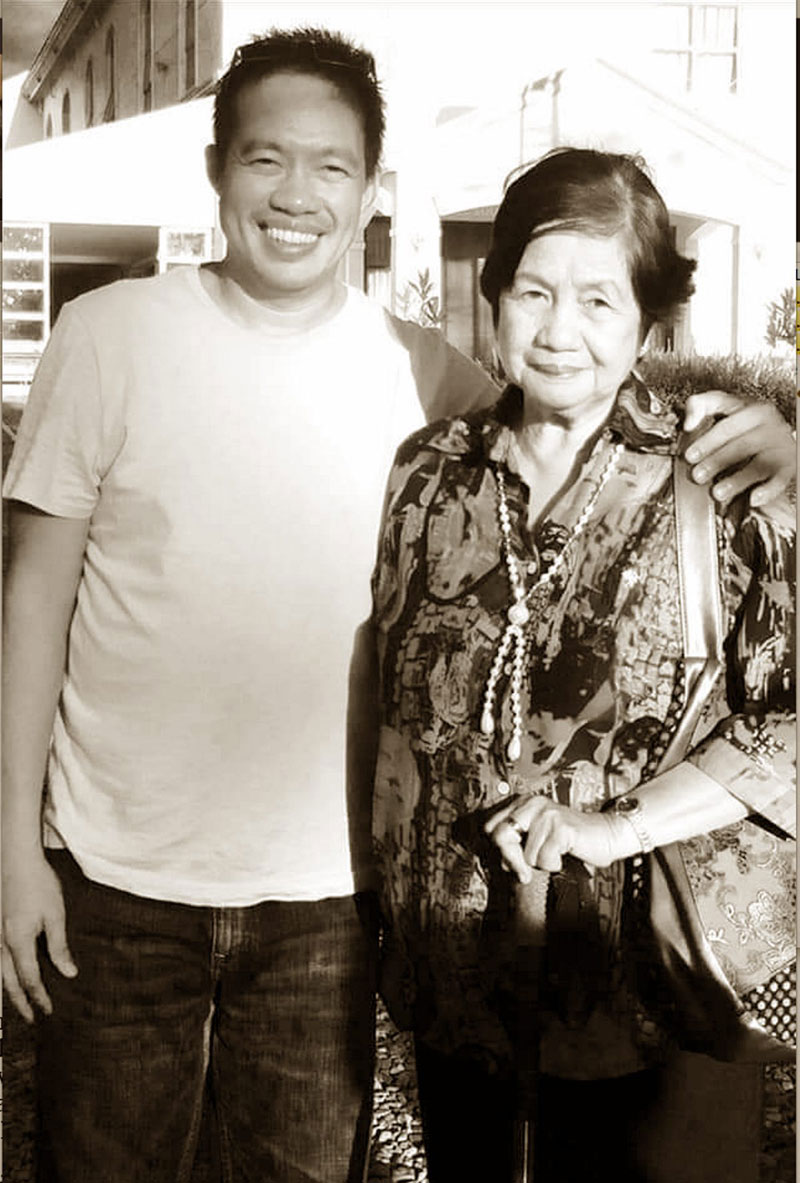 Cabuyao City Mayor Mel Gecolea and his late mother, Priscila Aranzanso Gecolea.
Mama's boy
When Kuya Mel Gecolea, Mayor of the City of Cabuyao, was 13 years old, he played a game of baseball in Canlubang as part of the national team. In that game, the batter in him made a home run. But what turbo-propped him to run like a speeding bullet to complete the circuit of the bases was the lone woman clapping for him from the bleachers — his mother.
Since then, his mother, Priscila Aranzanso Gecolea, had become his No. 1 fan.
Kuya Mel, whose being a southpaw did not deter his excellence in the sport, went on to play baseball in Japan, the US among other countries. He went on to become a lawyer after commuting from Cabuyao to the University of Santo Tomas (UST).
"My mother taught me by example that love is the best gift one could give. And a mother's love is important for a child's emotional maturity," he says.
His mother would dry his shoes at the back of the refrigerator after they were soaked in the floodwaters in UST. He would wear them the following day. He only had a pair of shoes. He never complained and continued to burn the midnight oil.
"Ang mga kaklase ko sa UST Law ay anak ng Congressman, Senador. Ako? Anak ako ng Nanay ko," he says proudly.
His mother, a public school teacher who rose to become a principal, and his employed father, could not afford to buy their youngest son a new pair of shoes but they would borrow money to buy him books. And on his graduation day in UST, Kuya Mel chose not to attend the rites because the money he would have used to pay the school for the ceremonies, he cajoled his parents to buy him a new pair of shoes.
Kuya Mel's mother passed on very recently. He lost his No. 1 fan. But in his 50-year-old heart, she will be the only one.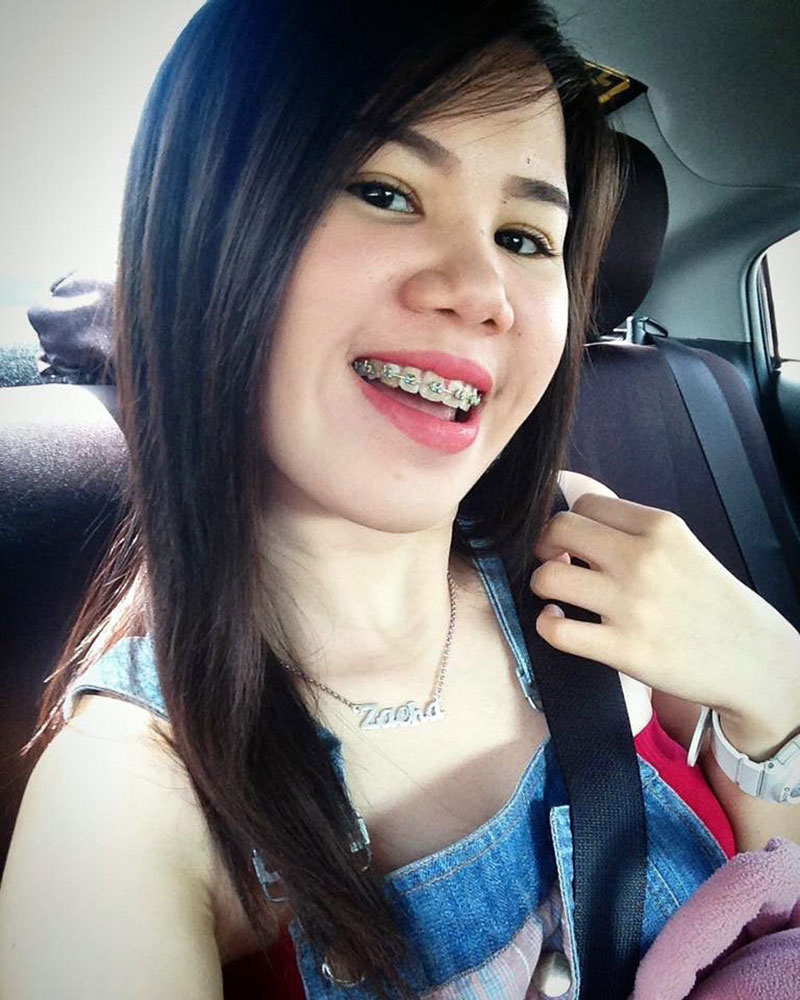 Zandy Charlene Javier.
Loud & clear
Zandy Charlene Javier, now 24, had some trouble comprehending her lessons in school. In grade school and high school, she was bullied because "they thought I was a snob or simply different." In college, she was humiliated by her professor many times in class because she needed to ask for the question to be repeated several times before she could recite the answer. She was called "dumb."
She was neither of the labels hurled against her. Truth is, she was hearing impaired since birth.
Nobody knew about her loss of hearing except her. "I kept this 'secret' to myself for the longest time because somehow I was not confident about my condition," says Zandy, my goddaughter.
Even her parents, for a while, did not know that Zandy could not totally hear with her right ear. Her left ear could hear faintly. Her parents could not afford her a hearing aid until an uncle bought her one, which broke down on the day she was defending her thesis. When her mom and dad saved enough money, they got her a new one. They even brought her to experts who told Zandy her condition was irreversible.
"Do you know how great our God is?" she told her parents Michelle and Edgar when they asked her how she managed "to act normal" at home and in school.
"The best thing about my condition is that I can hear more of God and less of people's judgment," Zandy says, who has already embraced her condition with confidence.
Despite her condition, Zandy mastered her being a PWD (person with disability) and finished a degree in Communication Arts at a university in Biñan, Laguna. She's working as a clerk in Gulod Elementary School, a job she's been cherishing for two years now after some companies rejected her because of her hearing condition.
"I persevered because I want to prove to myself and to others that even if I am a PWD, I can do whatever I set myself into because I have God with me."
She remains a happy soul. "Even the sound of the wind or the sound of the lizards on the ceiling brings me joy. I didn't know those sounds before. With my left ear, I can hear them now. I am very happy with who I am now," she says.
(For your new beginnings, e-mail me at bumbaki@yahoo.com. I'm also on Twitter @bum_tenorio and Instagram @bumtenorio. Happy Easter!)