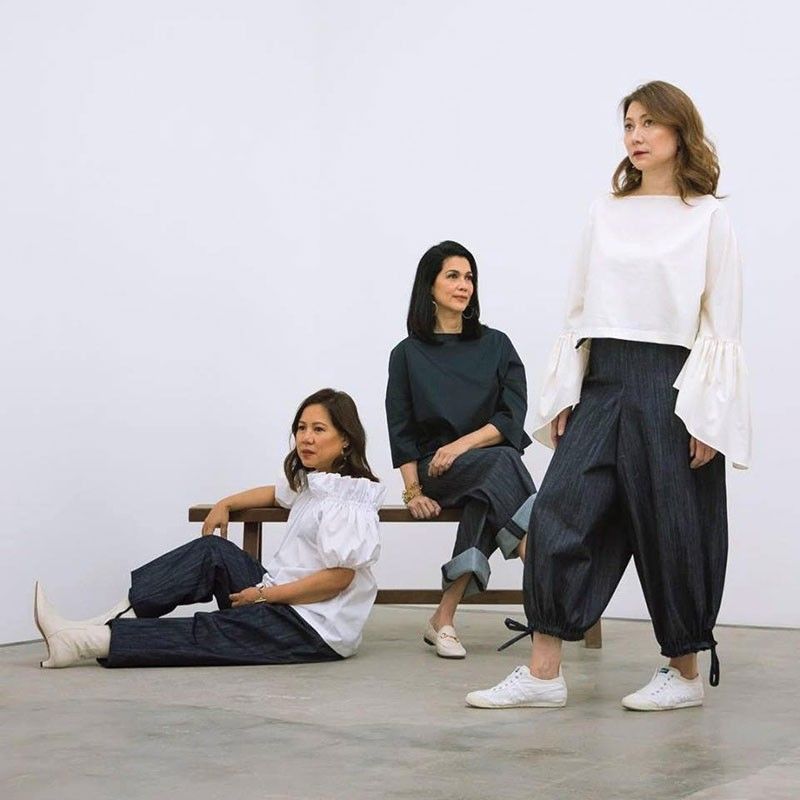 Cotton and denim tops and pants with detail on necklines, sleeves and pants.
Photos courtesy of Idée
The way businesswoman and fashion designer Rica Lorenzo sees it, we should all say goodbye to the old adage that clothes make the man, or woman. As far as Rica is concerned, these days, it's the individual who defines the clothes.
Fashion today is an extension of a person's identity. It's a way to express one's self, which can differ on any given day or occasion.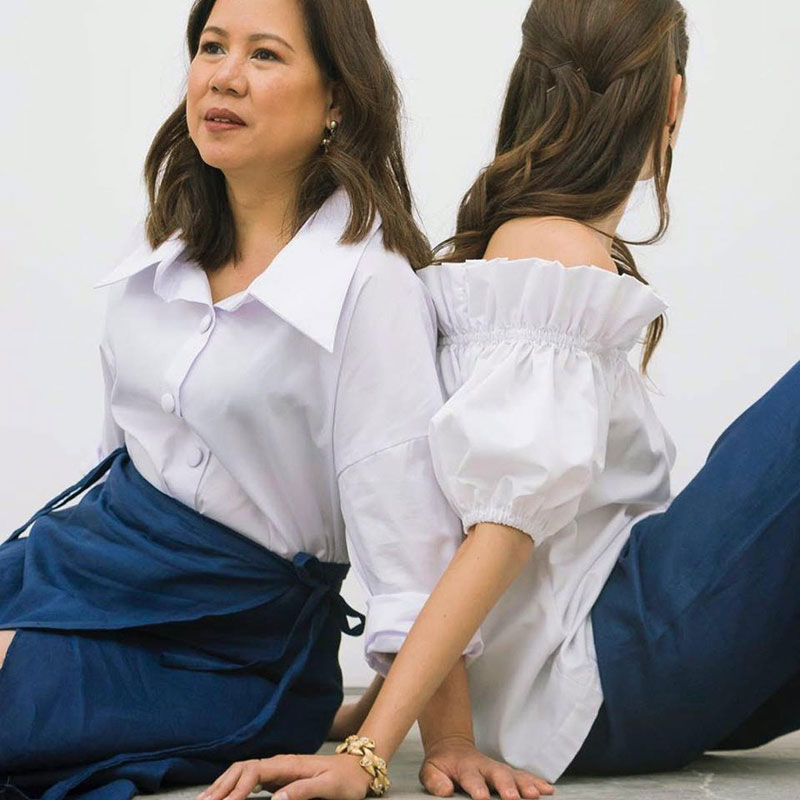 Classic designs with a twist in blue and white.
"Idée offers a new collection of clothes that reflects how I like to dress, and how other women like me may want to dress," says Rica.
"Our pieces are stylish but simple, and the stylishness can be redefined or turned around, depending on how the wearer wants to use it to express who she is or who she wants to be at that moment."
The fashion-forward woman as freedom icon — why not? Women have been told how to dress for centuries, and now they are turning back time. "We used to be limited by codes of age-appropriate or role-dictated attire; not anymore," Rica asserts.
"I enjoy seeing any woman wear clothes that allow her to convey who she is and what she wants to say, or even just lets her be free, to have fun."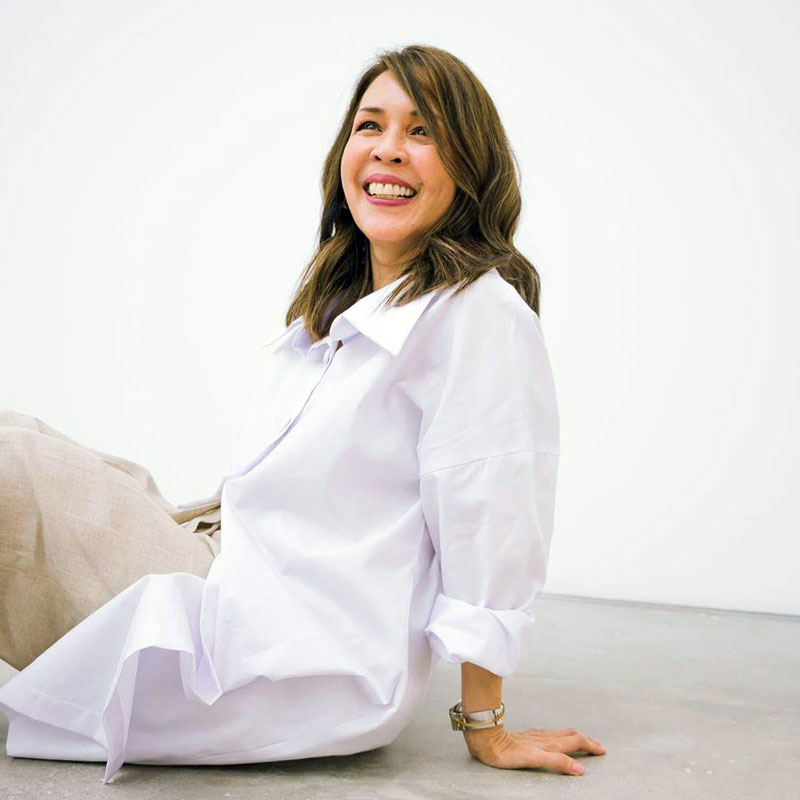 The crisp, summer perfection of a white cotton shirt and linen pants combo.
While planning the launch of the new collection, Rica thought of gathering four women who took different, interesting approaches to their sartorial pursuits. Even when trying on the same pieces, they could define any outfit as their own as the collection employs a classic yet versatile palette. They could easily choose everyday wear as well as dressier touch-ups for special occasions. Shift dresses in neutral colors that can go from day to night, denim drawstring pants that pair well with favorite tops in any color, or separates that can look casual or corporate with the right accessories.
Fashion today is unique to the woman who wears it. Her style. Her rules.
(Idée is located at 2263 Pasong Tamo Extension, G/F Lapanday Center, 1231, Makati City.)