Electric (pleated) dreams!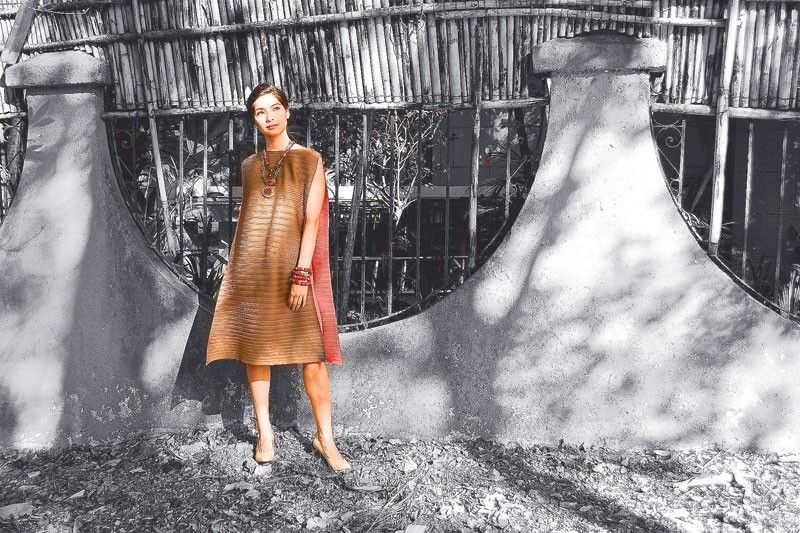 A desire to create wearable art is the prime purpose of the Chantal brand. Having served several distinguished clients with their fashion and jewelry needs at Rustan's for 33 years, the brand's expansion into apparel and handbags seemed like a natural progression for business woman and ace marketing consultant Helen Massab and her daughter Chantal M. Faytaren. Chantal Apparel and Accessories was initially created in order to give great bonding moments in shopping to daughters and mothers who love spending precious moments like discovering and acquiring beautiful style pieces together. Who best to give you advise on what looks good on you if not mother dear? Who best to suggest new and novel styles to update your wardrobe if not loving daughter?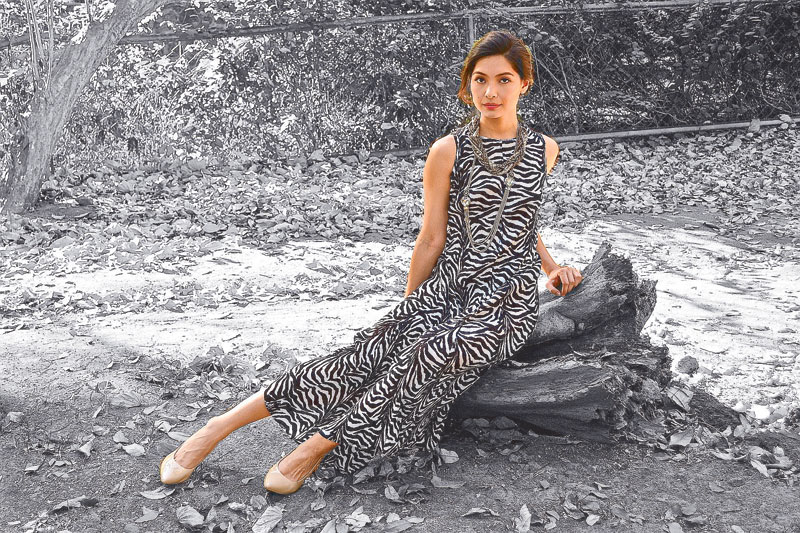 Sleeveless maxi dress in black and white swirl and swivel pattern.
Faytaren is the Chantal brand designer and merchandiser in this mother-and- daughter duo. Her love for wanting to dress all types of women and make them feel confident and stylish is her goal and inspiration. She believes style and comfort must go hand in hand. New designs and new fabric must also be a priority. Innovation should not only be limited to style but also to fabrics, which new technology has to offer.
This season, the brand offers several beautiful electric-pleated dresses. Electric-pleated silk and chiffon are generally wash and wear, wrinkle-free and light weight. One can pack them in for travel and whip them out to wear instantly.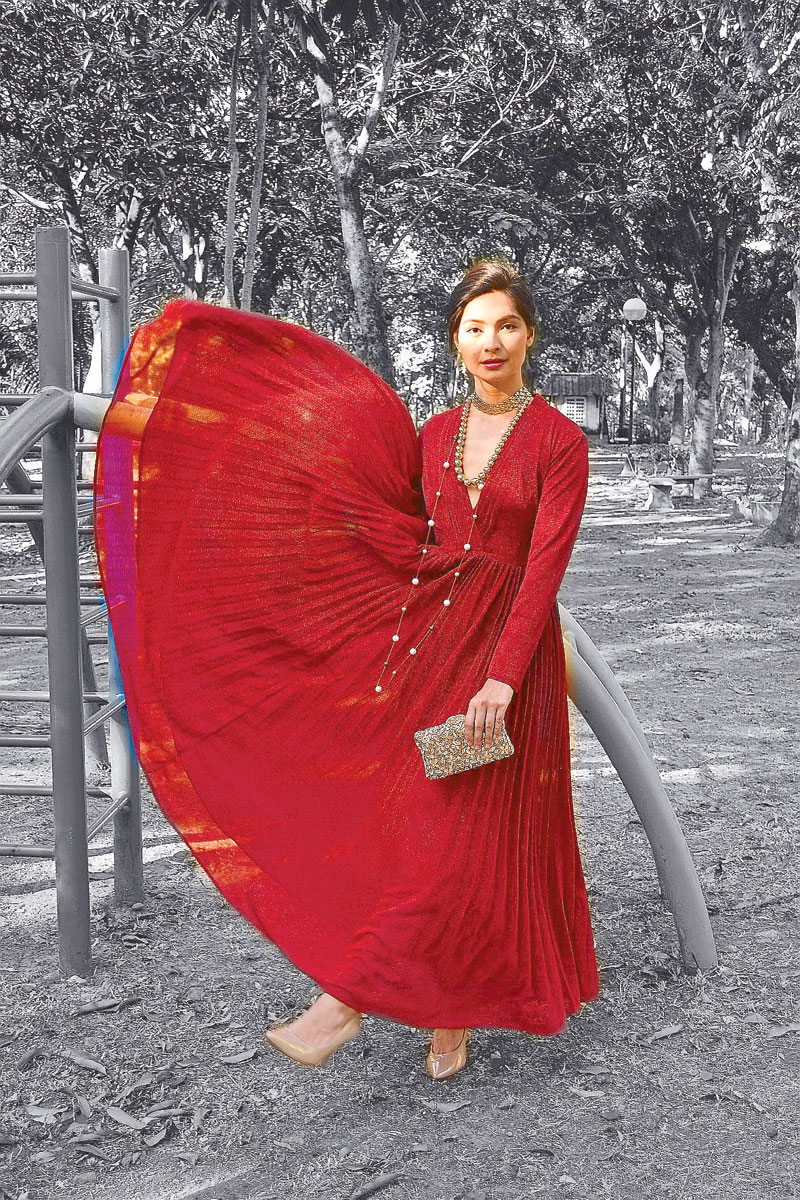 Red electricpleated, V-neck, floor-length cocktail dress with tri-strand necklace.
Creativity plays a major role in Chantal's design philosophy. Faytaren shares, "Our brand happily searches for the new and novel. While dress styles may find resurgence in fashion, it is new fabric with new technology that offers something exciting. The female figure and proportions change and interestingly enough even attitude and aura change. The era of baby boomers is certainly a different scenario from millennials and that of yuppies."
Chantal matriarch Helen chimes in, "Life is exciting and should be treated as an adventure into looking forward to new styles, new designs and the creative thread of matching jewelry, handbags and other accessories to enhance one's panache and fashion flair."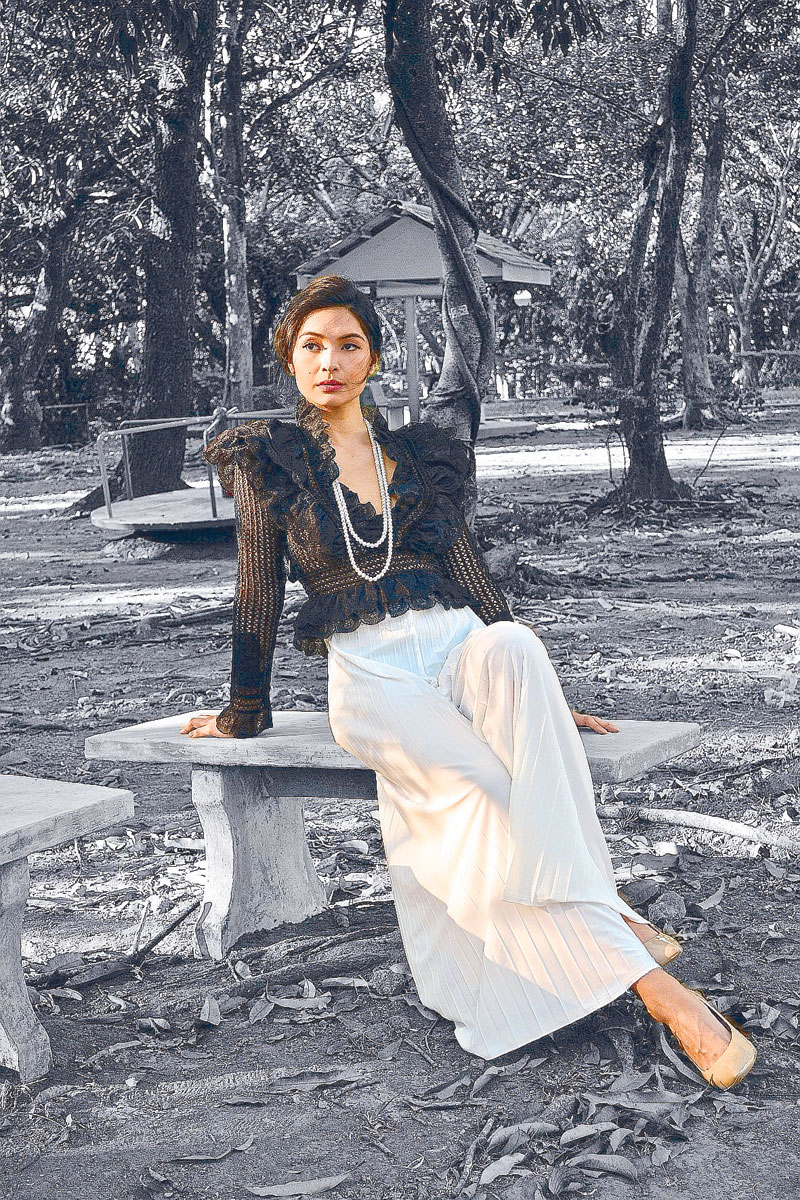 Romantic blouse made from Guipure French lace worn with pleated palazzos in contrasting white and accented with classic pearls.
(Chantal fashion and jewelry collection is available at Rustan's branches in Makati, Shangri-La Mall and Gateway Mall.)