Art of style
February 24, 2019 | 12:00am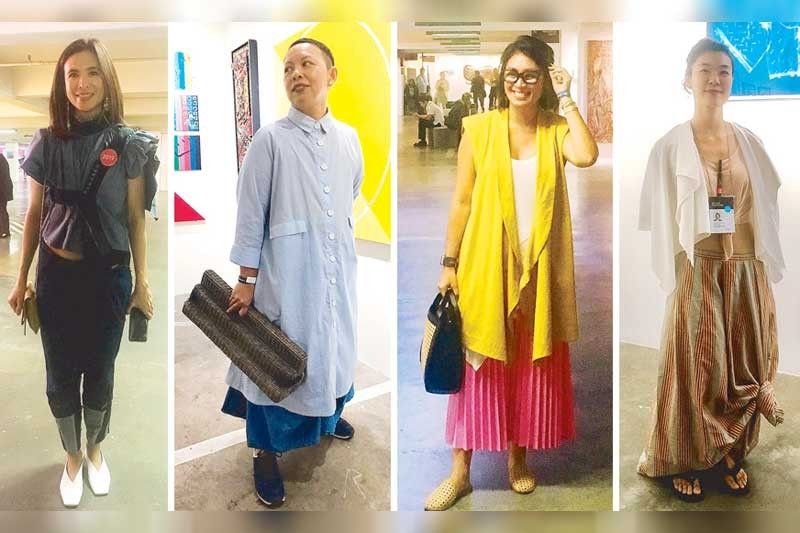 Art Fair Philippines is a three-day showcase of art in the country. It will run until today at the LINK, Ayala Center, Makati City. Now on its seventh edition, it has become one of the most prominent and noteworthy art platforms in the landscape.
The art fair is a plethora of the best of the best artworks from 36 leading local galleries and 16 international galleries from Japan, Hong Kong, Singapore, Vietnam and Taiwan. These galleries present a smorgasbord of masterpieces in a variety of forms as done by both seasoned and new artists.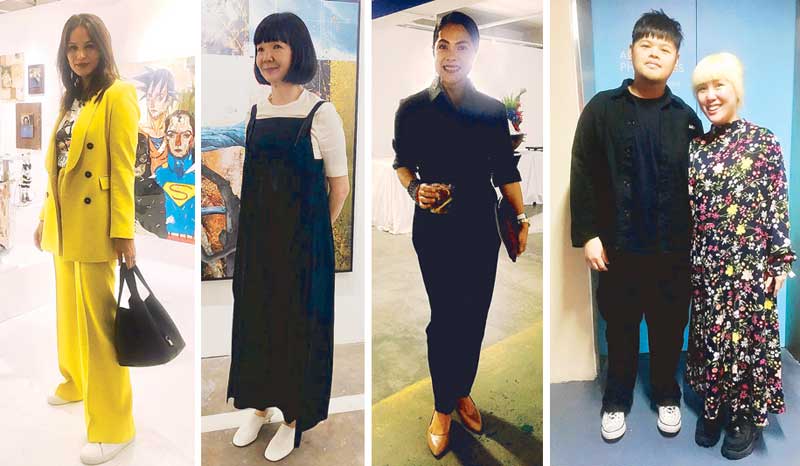 From Left: Iza Calzado Wintle in Zara, Mawen Ong in a jumpsuit dress and white shirt from I.T., Kit Zobel in Banana Republic and Everywhere We Shoot's Ryan Vergara wearing a collab piece by Mellow X Pow Martinez and Garovs Vergara in Landmark.
Art in its various forms is celebrated in a profusion of styles and aesthetics. Like fashion, it is a medium of self-expression, creating a statement of individuality. According to iconic designer Miuccia Prada, "What you wear is how you present yourself to the world, especially today, when human contacts are so quick. Fashion is instant language."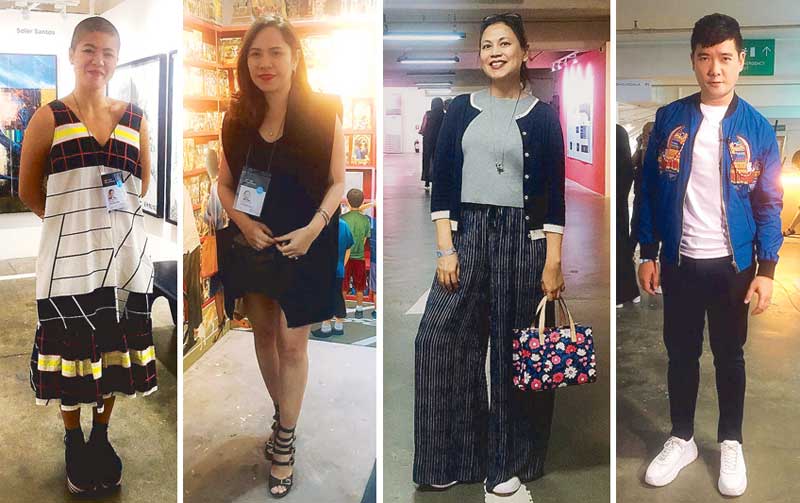 From Left: Meggie Ong in ASOS, Jia Estrella in Balmain, Liza Ilarde in Cortefiel, American Eagle, Kate Spade and World Balance and Tim Yap in Tube Gallery.
One's look or manner of dressing is everyday art. It is a daily reality of life and an intangible language of style. As the legendary Diana Vreeland said, "You've got to have style. It helps you get down the stairs. It helps you get up in the morning. It's a way of life. Without it, you're nobody."
Multiple Choice captures fashion in a variety of style setters at Art Fair Philippines.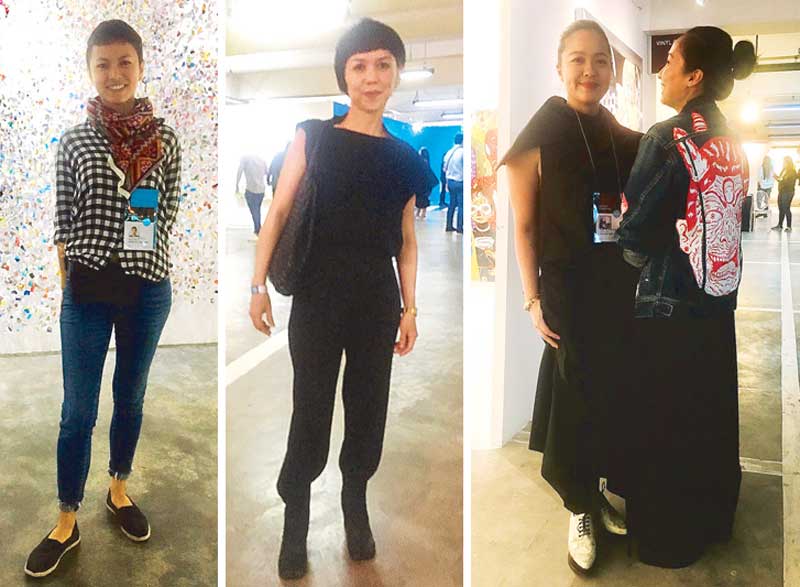 From Left: Olivia d'Aboville in a Zara top and jeans with scarf from Mindanao, Patty Eustaquio in Issey Miyake and Gaby Dela Merced in Black Sugar and Pia Reyes in a custom jacket by Doktor Karayom.