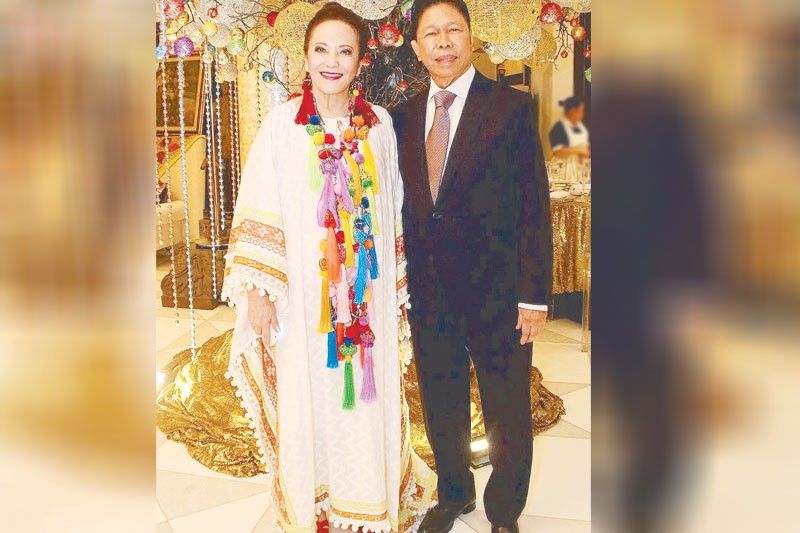 Hosts Guatemala Consul Mellie Ablaza and husband, Zambia Consul Louie Ablaza.
Renowned for their unique parties that manage to be both elegant and intimate, the Ablaza family once again delighted their friends from the diplomatic and business communities with their recent thanksgiving party held at the opulent Ablaza mansion in Makati City.
Headed by family patriarch and matriarch, Zambia Consul Louie Ablaza and Guatemala Consul Mellie Ablaza, the party was a blend of good taste all around — fine food, excellent ambience, heavenly music from the wonderfully talented Syquia kids, intelligent conversations and a delightful mix of people from different lands and interests.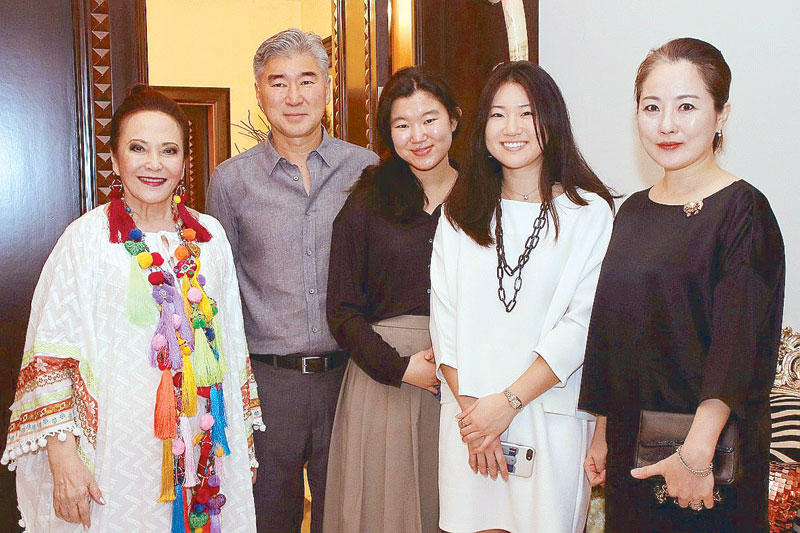 (From left) Consul Mellie Ablaza, US Ambassador Sung Kim with daughters Erica and Erin and wife Jae Eun Chung.
Until the next one, Consuls Louie and Mellie!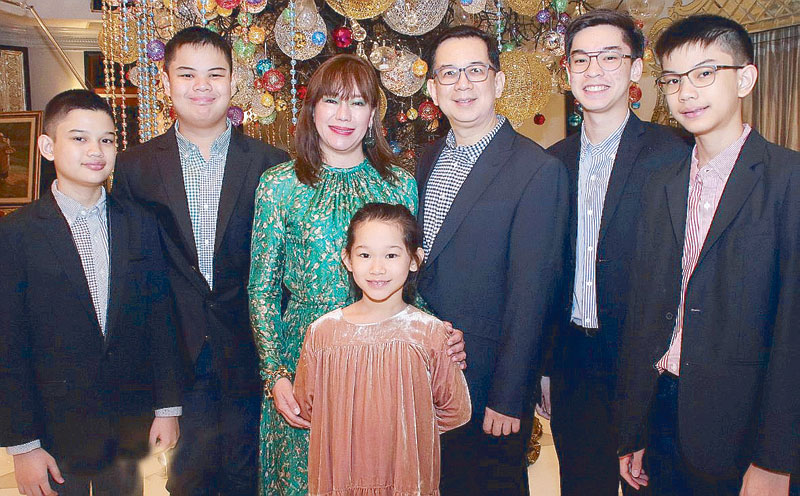 Dr. Jofe Syquia and wife, Czarina Ablaza-Syquia with their children (from left) Azi, Agu, Azia, Alfonso and Amanu.
Grace for the New Year
The stunning Grace Gobing recently hosted a lovely holiday celebration for her friends from the business and social sectors.
Held at The Peninsula Manila in Makati City, the 2015 Best Dressed Women of the Philippines awardee and her buddies thanked the Lord for a wonderful 2018 and welcomed 2019 with hopeful anticipation and excitement.
Until the next one, ladies!
GREETINGS
Advance birthday greetings to Johnny Manahan and Lulu Tan-Gan, Feb. 11; B Hotels managing director Ryan Chan and Veronica Encinares Litton, Feb. 12; Henri Muzzarelli and IT gent Justin Rebano, Feb. 13; former senator Juan Ponce Enrile, Kris Aquino, Princess Monjierra Disini and ace photographer Mandy Navasero, Feb. 14; Tessie Luz, Liding Oledan, Marlou H. Litton and Jorge Araneta, Feb. 16.
So, how was your week?
(For comments and inquiries, please e-mail me at jjlitton@indanet.com.)