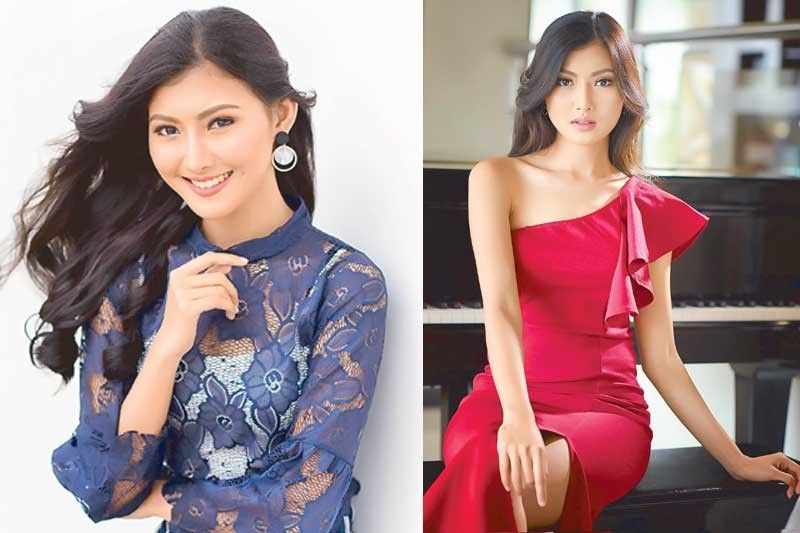 MANILA, Philippines — When a woman takes the path to her dreams, she sends a powerful message to the world that she is more than ready to tackle life head on. With this, she forges a bond with herself that strengthens her character and sets her up to be the best that she can be.
"Never let anyone cloud your plans on how you are going to achieve your goal in life," says 22-year-old TVC and print ad model Queen Jennica Semana. With this mantra, she is able to have a clear perspective of her dreams that allow her to always keep in mind the things that matter to her.
Queen, who hails from Biñan, Laguna, was first introduced to modeling after she won an inter-school beauty pageant in high school. One of the prizes she received was a scholarship in personality development training, where she saw an opportunity to grow as an individual. She took the lessons from her training to heart and enjoyed every minute of it. From there, she gained connections that opened doors for her to bag several modeling jobs for companies like Metrobank and lifestyle boutique JTomas Collection.
It was through modeling that Queen learned how to appreciate herself more. Being in the industry for seven years, she has met personalities from different backgrounds. With an open mind, she embraces the opportunity of meeting these individuals, and eventually learn from them. For her, with every step she takes, there is a lesson that should be learned and that is how she improves herself.
"My motivation to excel in this field is my mom. She is my inspiration. She is my No. 1 fan and supporter that's why I always want to make her proud," says this charmer, a graduating Broadcasting student from Colegio de San Juan de Letran, who also does hosting jobs and conducts lectures on personality development and basic modeling. She also looks forward to graduating soon and exploring the field of broadcasting, where she hopes to one day be part of.
* * *
To keep up with the demands of her academics and modeling, Queen maintains a positive disposition to breeze through her daily tasks. "I begin and end my day with a prayer. And I always look at the positive side of every situation. I've noticed that by doing so, almost nothing upsets me anymore."
Queen is also aware that being a model requires a conscious effort to take care of her physical appearance. "It is true that beauty is not skin deep, however, this does not apply in castings and auditions because you are going to be judged mostly on how you look. That's why I really pay attention on looking presentable at all times."
Always on the go, Queen is also keen that she smells good all the time. "I love Blackwater Women Body Spray because my scent preference depends on my mood. This collection of body spray can suit different kinds of moods and occasions."
The Blackwater Women Body Spray-Activ Collection goes beyond the usual fruity florals with its distinctive modern and layered notes. This body spray, with a fresh and feminine appeal, is made specifically for those looking for a greater variety of scents. It is available in So Pink, So In Love, So Nice and So Kind scents. This line of body spray goes well with the Blackwater Women Deo Soaps that have anti-bacterial, deodorizing and moisturizing properties to keep the skin smooth while smelling fresh. It is available in Midnight Blossom, Berries and Cream Lush, Shades of Spring and Golden Sugar variants.
* * *
Queen exudes confidence to overcome life's challenges. This characteristic is what personal care products line Blackwater Women aims to unleash in every woman with its products that are perfect for women like Queen, who values hard work, keeps a burning passion in her heart and believes in the beauty of her dreams.