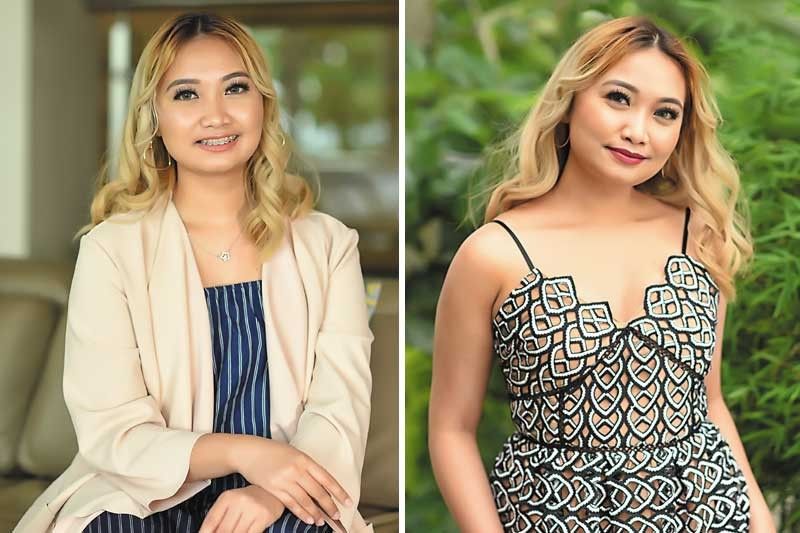 MANILA, Philippines — Beauty, lifestyle and women's health vlogger Mae Layug sees beauty in the vivid colors of her surroundings that inspire her to enjoy life to the fullest. With this outlook, she continuously strives to fulfill her hopes and dreams not just for herself but also for her loved ones.
Mae, a registered nurse who graduated from Manila Doctors College of Nursing, initially created vlogs as a diversion from her hectic job as a cardiovascular nurse. While she enjoys creating content for her vlog, which mainly tackles makeup reviews and tutorials, Mae is also determined to further her nursing career. So, one day, she resigned from her job as a hospital nurse to prepare for the National Council Licensure Examination (NCLEX), which she eventually passed recently. She says hard work and faith in God got her through the "hardest nursing examination."
With her dreams coming into fruition, the 24-year-old hopes to one day practice her profession in Vancouver, Canada, where she intends to bring her family.
While chasing her dreams, Mae explores other opportunities that the world has presented to her. So she continues to create content for her YouTube channel full time. With this channel that has racked up 300,000 subscribers and 14 million views, Mae is also able to tap on her creativity and makeup fancy.
* * *
As a vlogger, it is important for Mae that she is physically and mentally sound. She works out at least three times a week and tries to eat healthy, too. "Social media can be very toxic at times so I do 'social media detoxification' where there are days when I just relax with my loved ones. I also try to ignore negativity in my life," she shares.
Mae also follows a beauty regimen that focuses on skin care because, "if you have good skin, you no longer need to spend more money on makeup. I believe skin care is definitely an investment."
One of the many brands she reviews in her vlog is Careline, an Ever Bilena brand. When asked what her favorite Careline products are, she says, "There's a lot. It is the most affordable brand with great quality that I know."
Among her favorites include the Careline Best Brow Liner. "For its price, this one is a steal. It's very easy to apply and blend. Personally, I don't like a product that is too creamy as it may cause you to apply the product excessively. I can say that the Careline Best Brow Liner has the perfect consistency for an eyebrow pencil. It also comes with a spoolie, which is very helpful when blending the product," says Mae. This creamy retractable brow liner also has a fine lead for expert brow shaping and shading that creates fuller-looking, perfectly defined eyebrows. Available in taupe and brunette shades, this brow liner is lightweight and easy to hold for a perfect control to create light strokes that definitely last for hours.
Mae also shares that she loves the Careline Kiss Sticks, a new product that has a creamy-matte and pigmented finish so each swipe goes a long way. "These Kiss Sticks are very innovative because of their shade range, which allows you to play and explore with colors. I like the Kiss Sticks product mainly because of its shades. I like how creamy it is and how easy it is to apply." This product has 12 shades that range from neutral to bold and even features a built-in sharpener.
Another product that Mae swears by is the Careline Oil Control Blush-On, which benefits all skin types for a fade-free flawless finish that lasts for hours. Its soft texture blends perfectly into the skin without caking; it also allows buildable intensity of color. Its shades also range from soft to vivid to suit a variety of skin tones. "This is one of the best powder blushes I've tried," she says. "It's very pigmented and these two shades (Starlight Nights and Fresh Tomato) are perfect for the morena skin. I use these shades for the drunk-blush makeup look. With its affordable price, it's a steal." This blush-on can be worn alone or layered with another shade for more depth, which allows you to customize an endless possibility of fresh-faced looks.
* * *
Mae looks forward to achieving her dreams and does everything to make sure that they will one day be her reality. With perseverance, dedication and a loving and compassionate heart, Mae is ready to face the bright future ahead.