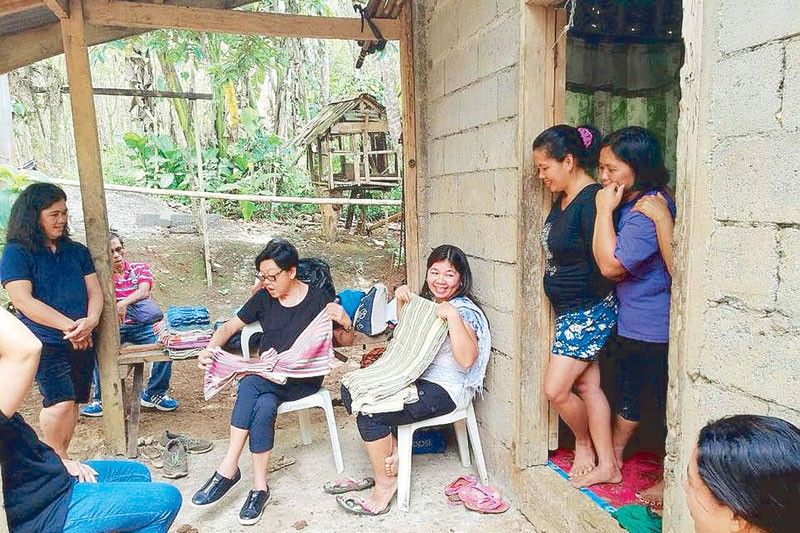 Candy Sy with the Bagobo women.
The Bagobo Tagabawa women had just woven something new and they could not help but bring out cathartic tears of joy. What had happened was our ECHOsi Foundation product development directions had challenged this group of Bagobo weavers whether they were open to weaving cotton instead of abaca.
Vicencia Mamites, the lead weaver, and her group had been involved with us since we began GREAT Women almost five year back. She has since grown into an empowered woman leader. Her weavers, too, were open. But we had more to challenge them with.
In our product development workshops, we discussed motifs and said that if we didn't make them relevant to the market, we wouldn't know how to continue selling their very exotically ethnic abaca textiles. Half of the group refused to weave cotton. The other half agreed to try, and when they finished, the new pieces they came out with were such exquisite contemporary pieces that they cried, literally cried in a circle to express their joy — the joy of birthing something new in their traditional that they have never in their history done. They wove their pieces with cotton threads. And we gasped in shock at the beauty of what they created with their hands.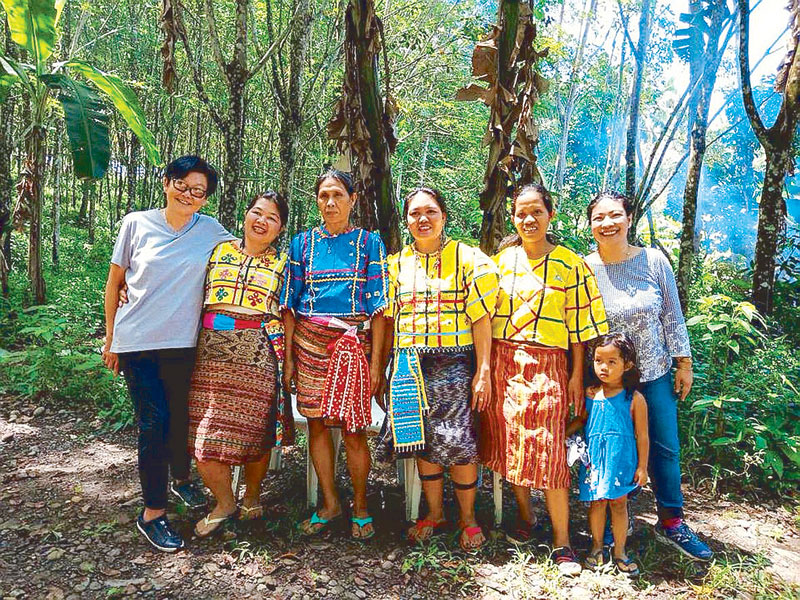 Bagobo product development group.
It was after this experience that we started a new product development and design direction where indigenous community motifs are discussed within context of cultural definitions, and redefined through the young generation's understanding and need for livelihood sustainability. We had to explain to them that innovating textile production within indigenous communities must move within two market levels: on the cultural level where master weavers can continue their age-old craft; and on the livelihood level thereby beginning weaving centers-schools that can allow the next generation to learn new color-ways, motifs and retranslations still relevant to their culture and the market, too. With these innovations, the young need not only have ambitions to find jobs in bigger cities but they will also stick to weaving as it has as much livelihood return.
In our work to upgrade women's enterprises through effective and sustained training programs, it is necessary to dive deep into the cultural matrix of any community. By allowing the spirit of culture to be expressed, we value the need for traditions to be kept alive by making sure that whatever the produce is authentic with quality that would give them real economic returns.
In reflecting what we have been doing with GREAT Women, it is not so much about the beautiful textiles, or products that these women create that we need to celebrate. Rather, it is the fact that we transform women. We transform them as small producers capable to be part of the supply chain to global businesses. We transform them to be torch bearers of their local culture and traditions. We transform these women through an empowerment direction that focuses them to understand market and all it takes to succeed within these markets.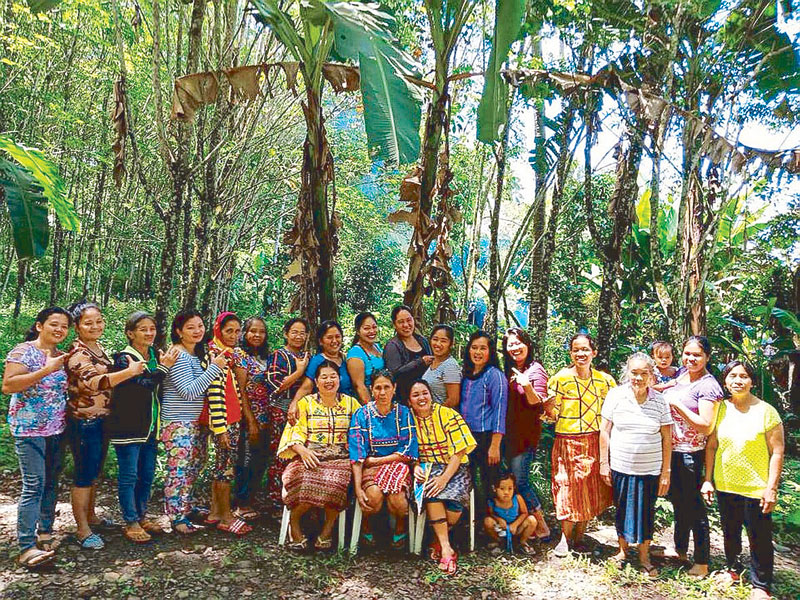 Members of the Bagobo group are expert weavers.
We have been obsessed at thinking supply chain, at looking at the gaps therein. It's not just about the finished product of a fashion piece. Or a home textile product. It is all about the journey of the woman producer as she brings these products to market.
We recently opened our new GREAT Women showroom at the Chemphil Building on Arnaiz Street in Makati City. We are very clear about making a focused stand on innovating and changing the textile industry's supply chain points and building ecosystems that support this. Like in Iloilo, Panay Island for example, where working with the local government help bring our weaving centers to international standards even as we continue to train the weavers. In Miagao, Panay Island, we have committed LGU partners who will set up the first green solar weaving center. Then the threads. We are mixing threads to create textile blends alongside other sustainable materials. This direction will further be strengthened through GREAT Women's partnership with the Philippine Textile Research Institute's first micro-yarn spinning facility in the Philippines by next year. We are bringing together under one space, other weaving groups working with textiles, too. Our obsessions include the defining of textile's usage and functionality — either for apparel, home, or even for accessory as well as changing loom structures to allow new weaves to be produced and thereby creating more market relevance. The obsession includes the systematic collection and documentation of textile motif and design, production capacities, proper pricing through swatch books. These swatch books link us to the community weavers and the order taking process.
The textiles are final expressions of what these weavers make. Our greatest product as GREAT Women, first and foremost, is the economic transformation of women. The circle of tears of joy, from both our women weavers and our own facilitating product developers; the empowered micro-entrepreneurs who have become part of our supply chain creating quality products, the women micro-producers who say that their sales with us have helped them finished homes they build, this is the real story, when they become great women themselves and begin lifting other women up. The value of the GREAT Women platform is best expressed in the internal and external economic transformations in the lives of the women we continue to help.