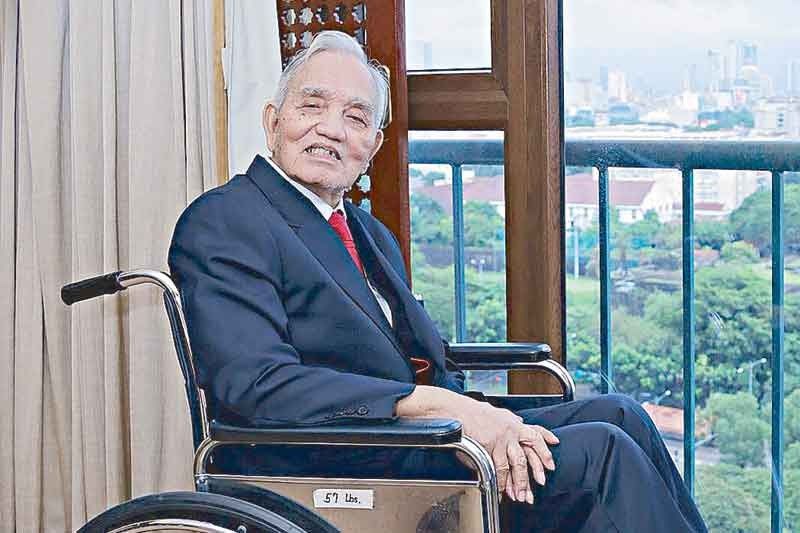 Rodicindo 'Rody' Rodriguez.
The biggest gift anyone can ever receive is the gift of presence. This is what drove Rodicindo "Rody" Rodriguez to tears of overwhelming joy during his 80th birthday celebration recently at the Maynila Ballroom of the Manila Hotel. It was his deepest wish to have the whole Rodriguez clan reunited since it had been so many years since they had all gathered as one complete family.
With immeasurable joy, he hugged his siblings Nilda and Eddie Rodriguez, who flew all the way home from the US to surprise their beloved Kuya Rody; his nephew Ralph Rodriguez who flew in from New Zealand and all family members who arrived flooding the ballroom with love.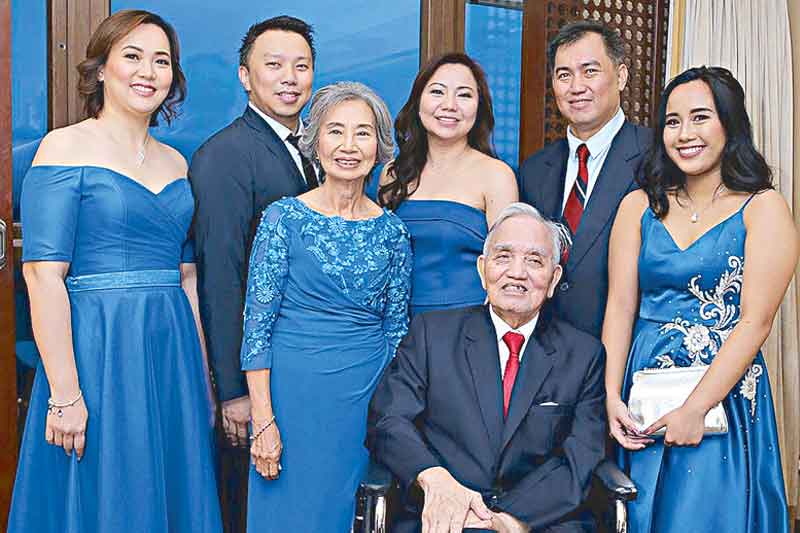 (From left) Nyree Navarrete, RJ Rodriguez, Zenaida Rodriguez, Geraldine Rodriguez, Rodicindo Rodriguez, Ronald Rodriguez and Isabelle Rodriguez.
His immense gratitude was shared by his wife Zeny, his childhood sweetheart, the girl-next-door from Cabanatuan, Nueva Ecija. She had been planning this surprise since May last year for her beloved husband. "I am so grateful for everything he does for me, my children and grandchildren. His love and support for us is complete, not only materially but mentally and spiritually. Rody, who worked for the US Navy, is jolly, a good conversationist and is so knowledgeable on various subjects. He always thinks ahead to ensure the best for his family," Zeny said.
All his grandchildren delighted him with a special performance. His five children were all present to show their appreciation. Eldest son Ronald, 49, a career counselor in Ateneo, is most grateful for all the support he had received from his dad. Geraldine, 44, a doctor, said, "Our dad finds humor in little things thus he never fails to perk us up on a hard day." Nerissa, 41, a homemaker says that despite his dad's disability, he persevered to be a good father to all his children. RJ, 40, a consultant, is grateful to his dad for being with the family, staying strong all these years and loving their mother truly.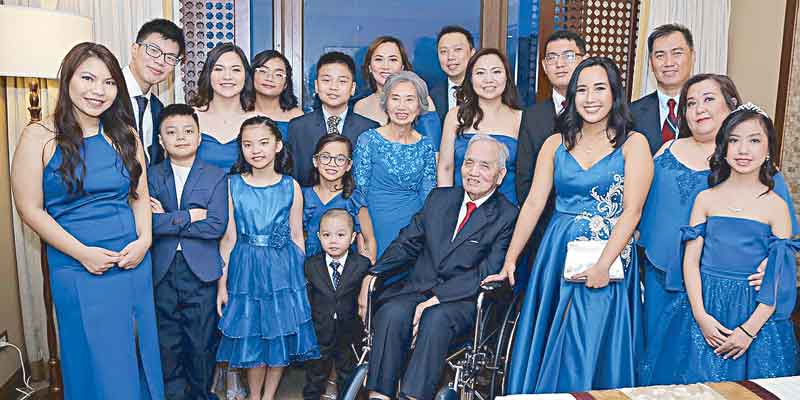 (From left) Kyla Gardiner, Ralph Rodriguez, Cid Rodriguez, Khloe Gardiner, Cathy Rodriguez, Nicole Navarrete, Elijah Navarrete, Natalie Navarrete, Lawrence Rodriguez, Nyree Navarrete, Zenaida, RJ, Geraldine, Rodicindo, Noel, Isabelle, Ronald, Elaine and Elouise Rodriguez.
Youngest child Isabelle, a Communications senior in Miriam College, said, "I am so grateful to my dad and mom for taking such good care of me. Dad really knows how to love. My siblings and I recall the most touching thing he said that night. 'Mahal na mahal ko ang asawa ko (I love my wife very, very much). Nagpapasalamat ako sa lahat ng sakripisyo niya (I am so grateful for all the sacrifices she made out of love for me)'."
* * *
(Would love to hear from you at miladayjewels@yahoo.com.)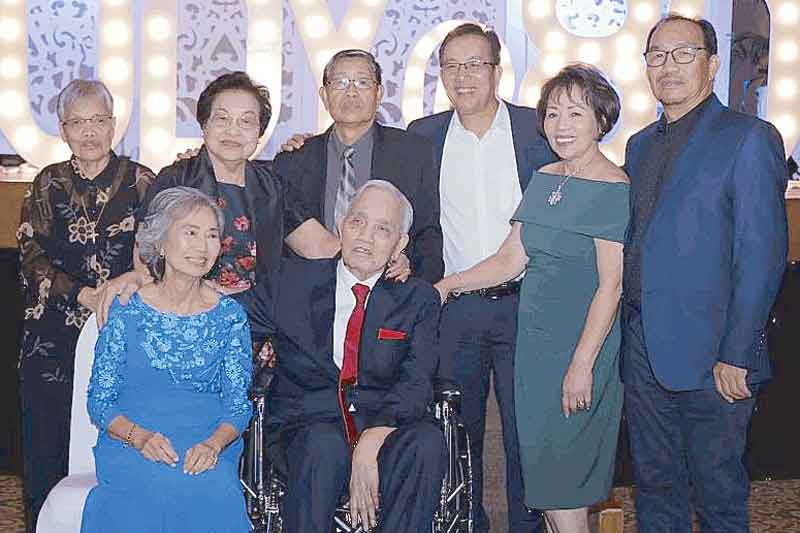 Rody and Zeny Rodriguez with the Rodriguez siblings (standing, from left) Daisy Rodriguez, Zenaida Oriel, Paquito Rodriguez, Mernilo Rodriguez, Nilda Turley and Ramon Rodriguez.