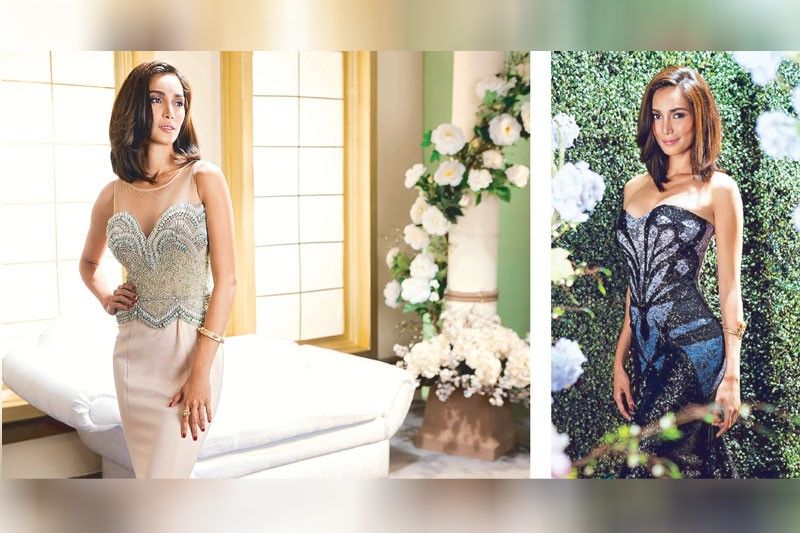 Miss International 2013 Bea Rose Santiago.
Photo by SARA BLACK courtesy of PeopleAsia magazine
Bea Rose Santiago, Miss International 2013
MANILA, Philippines — As the country's fifth Miss International, Bea Rose Santiago, 28, set no record when she won the coveted crown in Tokyo. Her victory in 2013, unlike Pia Wurtzbach's Miss Universe win two years later, didn't come after a 42-year title drought.
Yet Bea's triumph, coming in the heels of super typhoon Yolanda, which devastated large swaths of the country, especially the Visayas, where she and her family were originally from, was equally historic.
During her short speech addressed to the judges, Bea showed them and the world the face of the Filipino in the aftermath of such an unspeakable disaster: bruised, but not unbowed, thankful, but not needy, and, with a little nudge from the rest of humankind, ready to pick up the pieces once more.
What have you been busy with four years after passing on the Miss International and Binibining Pilipinas International crowns in 2014?
I have been working as a host for TV and events, actress (I was in a very successful soap titled La Luna Sangre, as one of the main kontrabida vampires) and still working with a charitable organization called Seiichiro Foundation.
Looking back, what were some of the things you enjoyed most during your reign?
I really enjoyed meeting and giving speeches during my reign. I'm an advocate of UNFPA (United Nations Fund for Population Activities) promoting the health and well-being of mothers and their newborn babies, and The Red Whistle, an HIV awareness NGO. Even now, every time I get to travel, I try to educate the youth, most especially underage moms.
What are the things you didn't like most about being a beauty queen and public figure?
You have to be brave to be a beauty queen. I find the internet trolls most disappointing! Aside from the salty words they write, they can't even say it to your face or use their own faces. But that's the sad part of Philippine beauty pageants. If they love you, you are GOD, but if they don't like you, they will give you no mercy.
Do you consider media and public intrusion into your private life one of the things you didn't like about being a public figure?
I went to school for PR, but then social media isn't as important as it is now. I understand the importance and impact it can bring to your brand.
How did you manage to guard your privacy without appearing aloof with the media and public, and remiss in your duties as Miss International and a goodwill ambassador?
I usually don't post anything family-related unless it's about birthdays. My family is my core and my heart so I try to protect my mother and siblings as much as I can. I guess it helps that they all live in Canada and as far away from me and my work. That way I can focus on other things.
Do you still feel the pressure of looking your best since Filipinos, especially aspiring beauty queens, look up to you? How do you deal with such pressures?
I'm very lucky because I'm an ambassador of the Aivee Clinic. I used to have really bad skin and needed a lot of coverup (a.k.a. makeup!), but now I'm very happy I could leave the house with minimal to no makeup on.
I remember back then when even going to the gym, I had to look picture-perfect.
What is your beauty and fitness regimen like these days? How do they differ from your beauty and fitness rituals during your beauty queen days?
I try to work out as much as I can. Before, when I used to compete, I was very careful of what I ate and used to do a lot of yoga, Zumba and lighter workout, but now I lift relatively heavy weights and eat whatever I want.
As a public figure, where do you draw the line in terms of sharing information and images of yourself on social media?
I'm very lucky my boyfriend of five years and friends are mostly influencers or just social media-savvy. They message or call me right away whenever I share a bad post. Hah!
Part of your youth, I believe, was spent in Canada. How did winning the crown and representing the Philippines renew your ties to the motherland and strengthen your bonds with fellow Filipinos as well as your identity as a Filipino?
My mother was an OFW, and I grew up in the province. It wasn't until I was a teenager and in high school when I moved to Toronto. I can speak Tagalog, Bisaya, Ilonggo and Waray. I can kill and cook a chicken by myself. I love Aegis! I think I'm very Filipino!
The Filipino, as we all know, is a complicated and complex "animal" to pin down or box in, but broadly, who or what to you is the Filipino today? How would you describe him/her, his/her distinct traits and mindset that make him/her Filipino?
As a Filipino, she's both happy and proud. Happy because no matter where she goes, what she does, or who she's with, she will find happiness and feel proud of who she is.