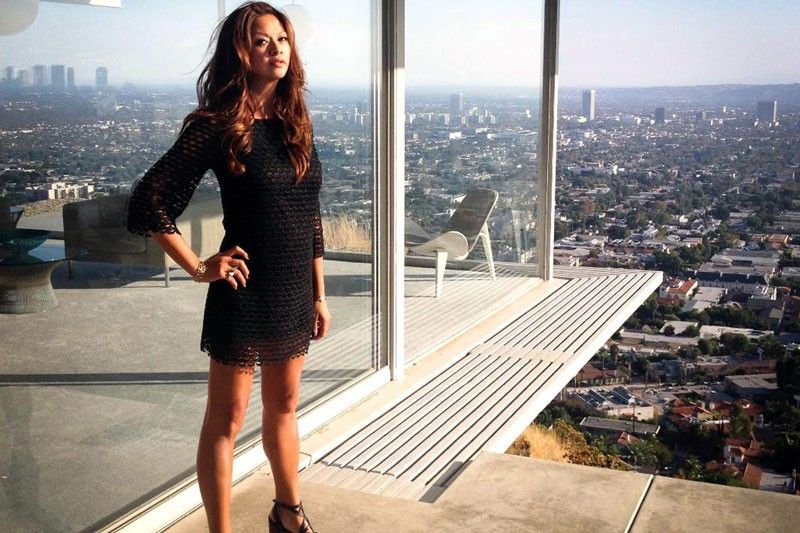 What truly makes a person Filipino? To designer Carol de Leon, being Filipino has nothing to do with skin color, language or even citizenship. Being Filipino has to do with the unshakable love, commitment and devotion to those who inhabit our 7,000 plus islands. Philippine-born Carol lived in the United States for several years and was a shoe designer by profession.
Carol created a line of footwear under the name FLOGG (flip-flops+clogs) that flew off the shelves at the get go. The brand was sought after by several US department stores and in Europe. "FLOGG became so big so quickly. I found myself concentrating less on design and spending most of my time attending meetings upon meetings. I was so stressed out." It was, however, because of FLOGG that Carol met Anton Huang of SSI (Stores Specialists Inc.), who brought FLOGG to Rustan's department stores.
"I started working in the Philippines and was happy with the reception of our product in the country. Orders worldwide continued to pour in but somehow, instead of feeling happy about this, I felt that this was not the direction that I wanted to go. There was this documentary titled Generation Wealth by Lauren Greenfield that really spoke to me. The film dealt with the 'fast fashion' culture and how this negatively impacted our planet and humanity. 'Fast fashion' is known for products that are inexpensive, cheaply made, machine-made, die-cut, made of synthetic material, high-quantity/low-quality, disposable, high-degree of wastage, focusing on profit more than people and mostly made in China," shares Carol, who knew that she wanted to fight the fast fashion trend.
"I started turning down orders and started being more discerning about which countries I wanted to have as clients. I also wanted to keep my operations smaller. At the same time, I wanted to make my design and manufacturing skills to serve a higher purpose. I wanted to give back to the country of my birth."
It was during a FAME fair that Carol met up with people from the Department of Trade and Industry who shared her vision of creating employment and advancing Philippine designs and craftsmanship.
At present, Carol is working with Sen. Loren Legarda through the School of Living Traditions where she is assisting in the craft promotion and entrepreneurial skills of 12 of the 600 or so tribes in the country. "Many indigenous tribal youth are beginning to abandon their traditions and their crafts. They feel that continuing with these will not sustain them and so they go out into the cities to seek other forms of employment. I have been meeting with different tribes. They have a purity of heart and mind that we Western-influenced people do not possess. We are both learning from each other."
Carol's other project is helping SMEs (small and medium-size enterprises) with their product development. About 15 SMEs have been selected, trained and creatively guided in preparation for a trade show in Japan this November.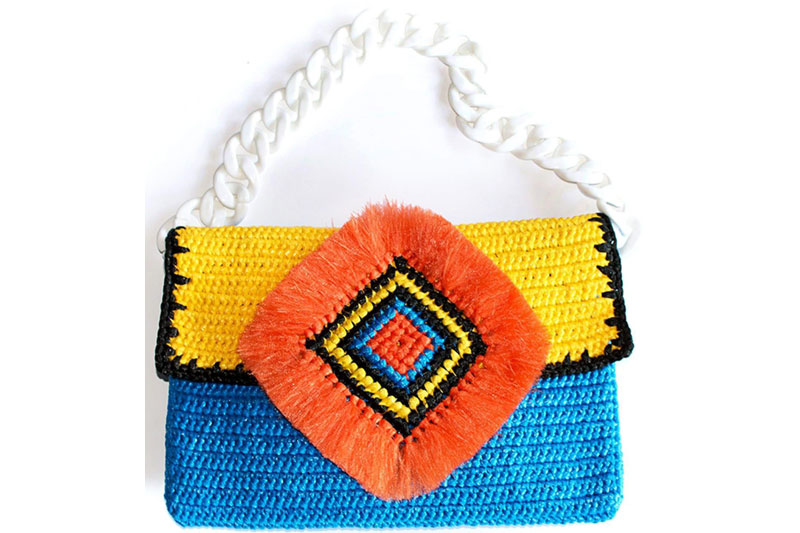 Carol's new brand baby is a fashion accessory line called Angkan. The brand originated from Los Angeles and employs local craftsmen and utilizing indigenous materials in order to create modern, stylish bags, jewelry and footwear. Carol has reached out to several local retailers who are enthusiastic about carrying Angkan products in time for the Christmas season.
"When I first started manufacturing in the Philippines, I felt that we had to redefine the concept of 'luxury.' For me, 'luxury' is not just the idea of having enough income to buy something expensive and branded. 'Luxury spending' should include the practice of social responsibility and help communities in need. We are now preparing for our second season in Italy and are seeking out more project opportunities to help as many communities as possible. My work in Angkan is focused on particular communities that have specific skill sets as the brand has to be consistent with its output. But my work with the government allows me to help more communities. I feel that with all of these projects, I truly have to be more present in the Philippines," she said.
Carol has been conducting seminars on product design and manufacturing. A US citizen, Carol is applying for her Filipino citizenship. "I am Filipino," she declares. "I want our country to be presented to the world in the best light possible. We have been colonized by various countries and have received so much Western influence that we have to pause and look inward to find out who we really are."
Looking inward is what Carol de Leon has been doing a lot these days. The advocate in her is focused on improving the lives of tribal and special needs communities through livelihood and entrepreneurial training; the businesswoman in her seeks to showcase Filipino-designed and -crafted products to the rest of the world. So, what motivates her to tirelessly commit and give herself to these missions? Why it is the Filipino-nationalist in her, of course!
* * *
(Check out Angkan products at Lanai at The Alley of Karrivin Plaza, Common Thread at Rockwell and Greenbelt, and RSI at The Fort. Check out www.angkanworld.com and www.wearfloggs.com. FLOGG is also available at www.lazada.com.ph.)