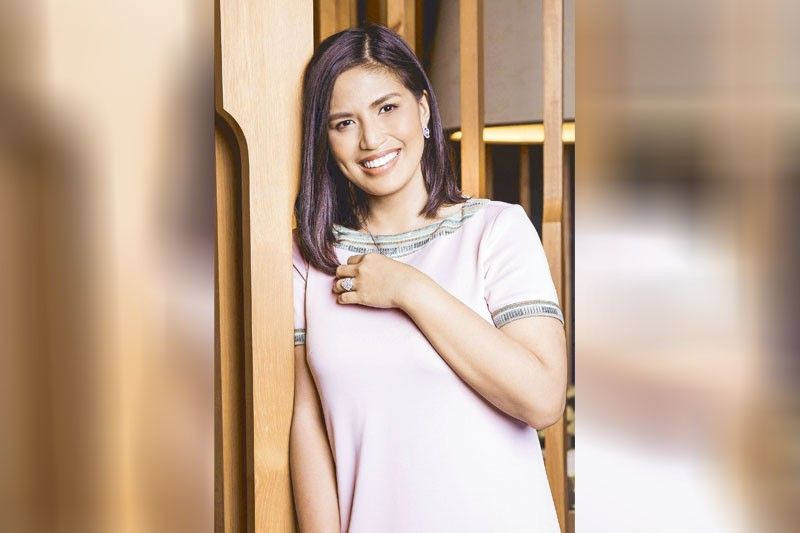 Celine Pialago:Woman. Motivated. Empowered.
MANILA, Philippines — There is undeniable eloquence in Metro Manila Development Authority (MMDA) spokesperson Celine Pialago. Hers is a voice unshaken by society's many biases, and hers is a strong sense of self that she carries as she continues to traverse the winding thoroughfares of life.
Celine, a former TV reporter, newscaster and beauty queen, is an alpha woman — a go-getter with a take-charge attitude and an established self-worth. "I love challenges because I learn from them. I am the type who always wants to keep moving to get more wisdom from people, places and culture," she says.
Perhaps these characteristics were fostered in Celine when at 16 years old, while taking up Mass Communication at Miriam College, she chose to live independently from her parents. To provide for her basic needs, Celine, while studying, entered side jobs that got her through those years. Among other side jobs she pursued were as events host and organizer, a model and a DJ.
"I am thankful for my parents because they did not box me in the idea of what they wanted for me. They allowed me to commit mistakes, learn from them and grow as a person. When you learn from those experiences, you'll be able to understand humanity, you will understand people. I find it helpful with what I am doing now at MMDA," she shares.
As the MMDA spokesperson, Celine speaks on behalf of chairman Danilo Lim and speaks about the agency and its operations like flood control, solid waste management, transport and traffic management, public safety and greenery projects. For her, going out on the field plays a major role in understanding the situation of the metro so she starts her day at 4 a.m. to join the operations team.
"Our agency is a working agency, we keep on moving so you have to be involved. In this kind of job, you really have to go out and join clearing operations because from there, you will understand and better explain to people what is really happening," shares Celine, who started working for the Liberal Party in 2015. Her first assignment was as PR head of then Makati City OIC Mayor Kid Peña. She was then pulled out from that assignment to help out with the presidential campaign of Mar Roxas.
"I was one of those who people on social media called 'dilawan' but I don't look at it that way. When I applied to President Duterte in Davao, the first thing they asked me, 'You came from the Liberal Party, you know the issue about political colors?' I told them that my loyalty is not with the person, it's with my country. I want to serve and I want to communicate. When someone wins, I support his or her government. If he or she is wrong, then, I will quit. If I like the administration, of course I will stay. But my loyalty is with the country first."
Almost two years in her post and Celine admits that though there are challenges that come with the job, she sees beauty in the many lessons she continues to learn from it. "My dad always asks me of my job, 'Are you happy?' When you're happy with what you are doing, you don't feel tired. You don't count your working hours that's why I know I am happy with my job.
"I learned that everything I had gone through, good or bad, has a purpose. Don't regret things that happen in your life because there's a reason for it. Look back at your past to learn from it but always choose to move forward," she concludes.