Rosenthal Tee: Fit to a Tee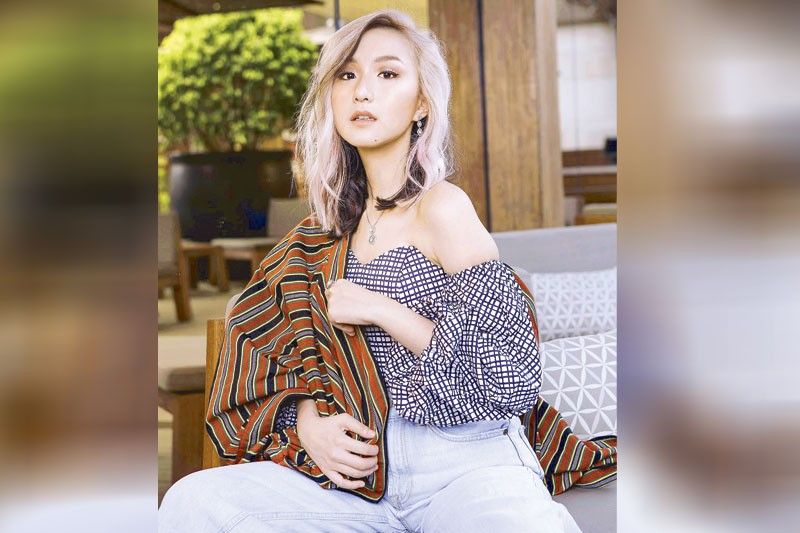 MANILA, Philippines — Having grown up reading The Philippine STAR, fashion designer Rosenthal Tee is still a tad incredulous that she herself has now made it to the annual list of Women of Allure.
"It's a prestigious list," Rosenthal, 30, gushes. "I can't believe that I'm now part of it. I'm not immature, but to tell you honestly, sometimes I still don't feel like I'm now a woman."
Sporting straight, shoulder-length hair with blonde streaks, the girlish Rosenthal looks like she's not a day over 20. Smiling also comes easy to her. But don't let her youthful looks and outlook deceive you. As far as achievements go, she's probably way ahead of most women (and men) her age.
After finishing a degree in Management Economics at the Ateneo de Manila University, Rosenthal, with the full support of her parents, pursued her Fashion Design education full time at Istituto Marangoni London, while supplementing it with short courses at Central Saint Martins and London College of Fashion.
After working as an intern for a number of start-up designers, Rosenthal tried her luck by applying for an entry-level position at Alexander McQueen. She was one step away from getting hired until her Filipino citizenship got in the way.
"No, I didn't experience discrimination," she clarifies. "It wouldn't have mattered if I were an American or an EU citizen. Unless you're on the business side, British fashion houses generally don't sponsor working visas for foreigners."
After three years in London, she flew back home in 2013. In less than a year, she made a splash with her debut collection of dreamy and floaty bridal and cocktail dresses made of lace, silk mikado and silk gazar for Malaysia Fashion Week. She hasn't looked back since.
"Everything I learned abroad I have been able to put into practice in the Philippines," she says.
Although the job of a fashion designer involves a bit of traveling to promote her work as well as the country, Rosenthal has no plans of carving out a career elsewhere. She has made her decision early on to make it work in the Philippines.
"My patience has been tried a lot of times," she shares, referring to unreasonable clients. "As a whole, it has been a nice ride so far. But I'm not the type who'd rest on my laurels. No matter how good they say you are, you can't bank on your reputation forever. That's not a very good thing to bank on."
Rosenthal did it again in 2016, not once, but twice by participating in the New York Fashion Week to showcase her Fall/Winter 2016 and Spring/Summer 2017 collections. She also expanded her operations last year by opening a shop in the pricey Ortigas area. The bulk of her production is still done at her old shop in Marikina. From four people, she now employs nine.
"It's hard to find good people, but I'm thinking of adding three more," she says. "I'm also excited at the prospect of venturing into RTW and men's wear soon."