Ahtisa Manalo: Dutiful & beautiful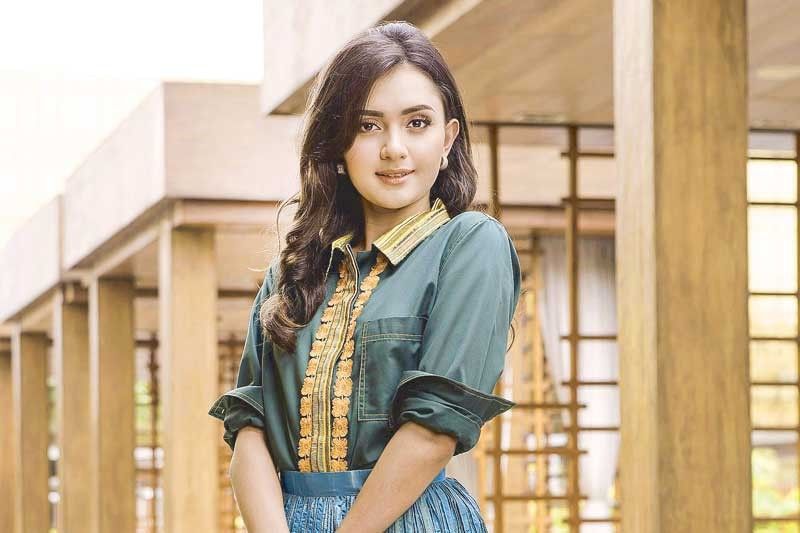 MANILA, Philippines — If it were up to people around her, Binibining Pilipinas-International 2018 Ahtisa Manalo would have joined a national beauty contest as early as 2016. Instead, the then 18-year-old Accounting student from Manuel S. Enverga University Foundation in Lucena decided to take her time.
But before finally joining Binibining Pilipinas earlier this year, Ahtisa, who turned 21 recently, joined and won as queen of the Quezon-wide Niyogyugan Festival. Having secured an education and a minor crown to boot, the Candelaria, Quezon native felt that she was now ready for primetime.
Despite not having a huge fanbase like her more popular rivals, Ahtisa, thanks largely to her fresh, unaffected ways, handily won one of six crowns up for grabs. She will represent the country in Miss International beauty pageant later this year in Japan.
It helped, of course, that Ahtisa is genetically blessed. Her mother is of Filipino-Spanish extraction, while her biological father, who she has yet to meet, is half Swedish and half Finnish. Not a few pageant fans can't help but compare her to Kylie Verzosa, the country's sixth Miss International.
"People, including my mentors, keep saying that I'm Miss International material," the 5'7" Ahtisa shares. "But from the start, we were all trained to keep an eye out on the top prize."
But she couldn't be happier with her win. In between countless photo shoots and personal appearances, Ahtisa, who, as a child, once lined up all her Barbie dolls as target practice, has started to hit the gym again. She will also soon take up Nihongo lessons. Come July, she will fly to Japan to tour the country and familiarize herself with Japanese culture.
"I was like one of the boys growing up," Ahtisa, who once dreamed of pursuing a career in public safety like her policemen uncles and soldier grandfather, says. "I was the only girl because my cousins are all boys. Teks (texted game cards), Pogs, pellet guns, name it, I played with it."
Being a dutiful child, Ahtisa allowed herself to be dissuaded by her mother from taking up Criminology or joining the police force. If she had not, she would have undoubtedly been one of the loveliest policewomen in the country's history.
"During my early years in college, I discovered that I enjoy some aspects of Accounting," she says. "But I have to set aside any plans of taking the board exam, as I have to focus first on Miss International."
And how sure is she of following in the footsteps of Melanie Marquez, et al? She turns philosophical. Winning isn't about hard work and good looks alone, she says. Every contestant possesses these qualities in varying degrees. To Ahtisa, winning all boils down to "destiny."