Raving over Rachy at Anya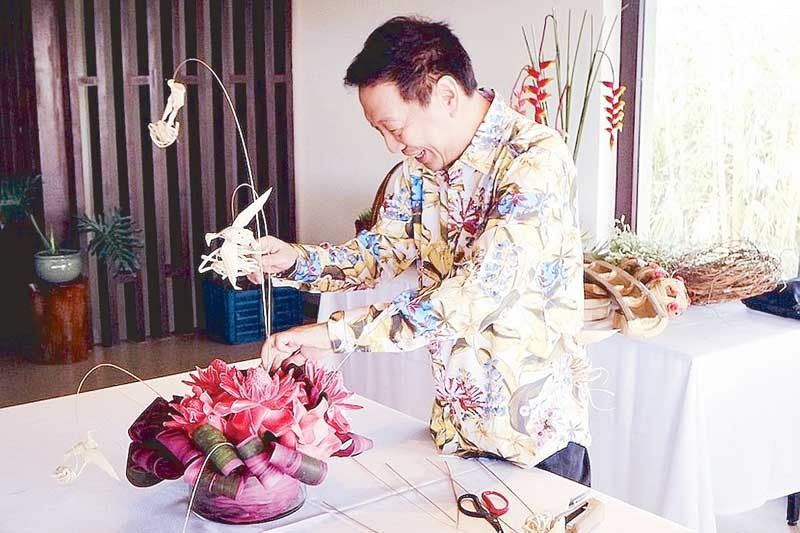 MANILA, Philippines — Give him some flowers and he will give you art.
Celebrated floral architect Rachy Cuna was invited by Anya Resort Tagaytay to demonstrate how home entertaining can be a pleasurable exercise for homemakers and their guests at a two-hour workshop held at the Anya Elite Club Lounge recently.
Rachy emphasized his advocacy of using natural foliage and flowers available in one's garden, accessorized with either bamboo, baskets, rattan or even the humble bunot (coconut husk used for polishing floors).
He mesmerized the Anya guests with five astonishing floral executions, which he generously raffled off to the delight of the winners.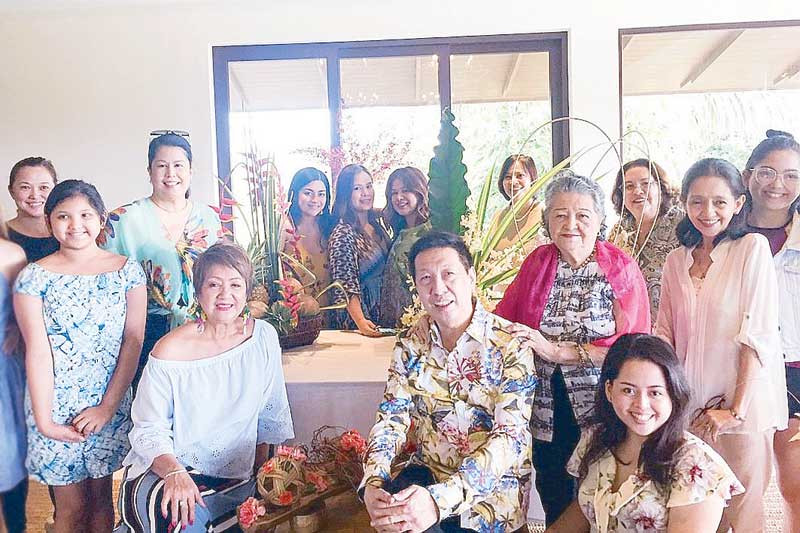 Moms and daughters have a memorable photo with Rachy Cuna at the end of the workshop.
Anya Resort Tagaytay is accessible from Manila through the Santa Rosa route and is located past Ming's Garden, Good Shepherd and Rowena's Pasalubong.
Beautifully designed suites by Manny Samson give city guests a feeling of home. Dining outlets include Anila, an all-day dining restaurant specializing in wholesome buffets for breakfast and pizza selections.
Samira, the fine dining restaurant affords discriminating diners with international cuisine paired with wine selections from around the world.
The next weekend activity scheduled is the Anya Art Infusion Fair, which will feature art-infused fashion, food, music and wellness activities. The public is invited.
The Art Infusion Fair will be held on June 2 at Anya Resort Tagaytay, Buenavista Hills Road, Barangay Mag-asawang Ilat, Tagaytay City. For more information and the full list of merchants and activities, visit www.facebook.com/anyaresorttagaytay/.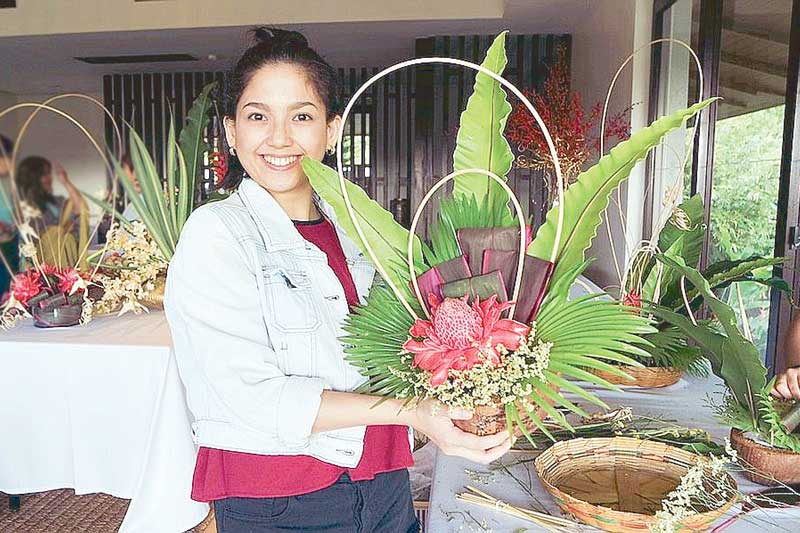 One of the participants, Amaya Abong shows her creation.
Anya Resort and Residences Tagaytay is a project of Roxaco Land Corp., a subsidiary wholly owned by Roxas and Company Inc.
* * *
(For inquiries and reservations, call 657-1640 or 0998-5779999 or e-mail [email protected].)