Israel on the fashion map
December 23, 2017 | 4:00pm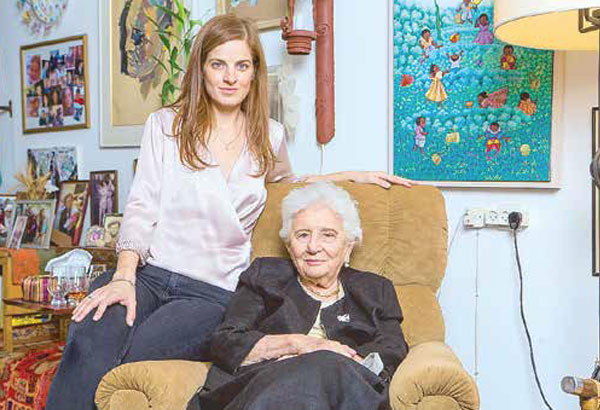 (Conclusion)
In Israel, a country of great biblical stories, pilgrimages, gastronomic kosher cuisine and technology, there are designers and brands that are creating a growing style scene of forward fashion.
Welcome to a world wherein the old and new come together, where various points of view share a unified voice for the future. In the last decades, chic hit the Holy Land with the rise of these names that are putting Israel on the fashion map.
Maskit Design House
The legendary Israeli design house has made a mark in the history of global fashion. It is known for its traditional embroidery techniques from Lebanon, Bulgaria, Hungary, Yemen, Bedouin, Palestine, Druze and Jewish artisans all rolled into one. Its stellar works have caught the attention of iconic designers like Christian Dior, Yves Saint Laurent and Givenchy.
Founded by Ruth Dayan in 1954, the Maskit Design House has produced decades of noteworthy works of art that created jobs for immigrants. In 2014, Dayan passed the legacy to head designer Sharon Tal, who is at the helm of Maskit today. Having interned for Alber Elbaz at Lanvin and heading the embroidery team at Alexander McQueen, Tal, with her extensive experience and outstanding talent, has successfully carried the torch of the design house.
(Check out www.maskit.com.)
Yvel
The world is Yvel's oyster because it has brought the pearl to the global stage. This award-winning pearl jewelry brand, founded by Isaac Levy, is a renowned name for its brilliant pearl masterpieces. Handmade to distinct perfection, these outstanding works of art are world-class items available through 650 retailers that span five continents.
This pride of Israel has its own design center, Megemeria Foundation (originally created to alleviate the plight of Ethiopian immigrants), which provides education and potential work for the underprivileged. Yvel's modest and prolific legacy has made itself an institution of artisanal craftsmanship, outstanding global design and more importantly, a business of luxury that is of service to its people.
(Visit www.yvel.com.)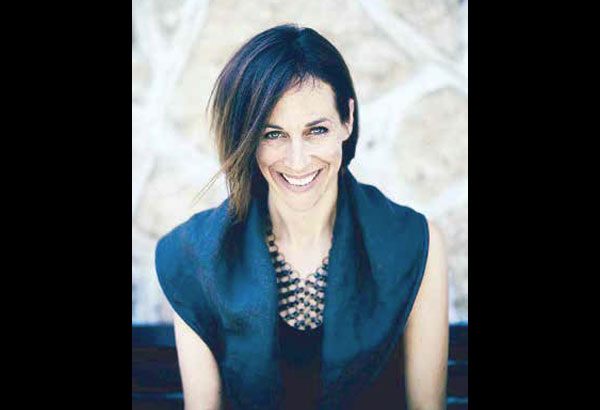 TLVstyle's Galit Reismann.
Galit Reismann
Galit Reismann is an Israeli mover and shaker, who spearheads the current fashion movement in Israel. After years of working in the import/export industry and retail, Reismann decided to follow her passion for fashion.
A relevant industry insider and fashion-content expert, Reismann pioneered and founded TLVstyle — the first and only innovative service hub to connect, engage and promote Israeli fashion in her country to the world. Through this modern platform, she successfully linked Israeli designers to the international landscape.
TripAdvisor has ranked Reismann's curated tours as "Excellent," while Australia's Get Lost Magazine picked TLVstyle as one of its "Five Great Small-Group Adventures Across The Globe." This year, TLVstyle Boutique Tour was recognized by the Creative Tourism Awards as its "Best Creative Travel Agency 2017."
If you're planning to take a trip to the Holy Land and want to see a different perspective of the country, come and see curated fashion and style through the eyes of Galit Reissman, where a whole new world awaits.
(For more information, visit www.tlvstyle.com.)
Yael Cohen
The designer of globally renowned Justine hats is the seasoned artist and milliner Yael Cohen, who fuses art, design and fashion to create distinct and standout masterpieces that conceptually explore silhouettes and form.
Breaking away from the mold, Cohen's aesthetic gives birth to ideas beyond the convention. The brilliant milliner is the brains behind Justine Studio.
With a background in art and design and a master's degree in Cinema and Film, Cohen's creative mastery unifies the traditional art of hat-making with intelligent design and modern concepts to present a collective of her three-dimensional sculptural creations for both summer and winter.
Justine hats' originality and design innovation to create forever style pieces are stamped with a noteworthy universal appeal. These fun masterpieces are sold in boutiques and distributed worldwide.
(Visit www.justinehats.com.)
Ariel Bassan
The code of minimalism echoes through the outstanding creations of this interior designer turned fashion designer. Bassan, armed with a degree from the prestigious Parsons School of Design in New York, has a background in architecture and possesses modern sensibilities, which seamlessly weave into each of his creations. The mastery of lines, play of proportions and appreciation for refined fabrication bring together a brilliant exposition of style and elegance to contemporary menswear. Less is more as every piece cleverly channels a powerful but simple fashion forward statement.
Bassan's understated mastery and natural inventiveness is a genius take on minimalism and an insight on today's celebrated style individuality. His well-thought-out designs elevate menswear to a whole new level, as they reflect a visionary take on chic styling and modern-day dressing.
(Check out www.arielbassan.com.)
Eliran Nargassi
Modern realism is a signature of Eliran Nargassi, one of the most celebrated menswear designers in Israel. The Nargassi label is a statement of minimalism that champions the study of design contrasts, geometric form and graphic cuts by creating innovative and practical fashion. His contemporary works showcase a unique point of view, displaying a brilliant exposition of style individuality, mastery in detail and contemporary design sensibilities.
A graduate of Shenkar College of Engineering and Design, this outstanding multi-awarded artist was proclaimed "Best Menswear Designer" for 2016 and 2017 at the Israeli Fashion Awards. A prominent fixture at Tel Aviv Fashion Week, Nargassi's remarkable designs have reached international shores. He has also participated in notable global fashion exhibitions like Pitti Uomo, WHITE and Who's Next.
In the world of fashion and beauty, the future is bright for Israel. There is a new wave of artists and brands paving the way for the next generation. Anchored on historical and cultural origins, the rise of the new is setting the platform with hope of the best in future fashion.
(For more information, call the Israel Ministry of Tourism at 883-9550, e-mail [email protected] or visit www.goisrael.com.)