Be you in B. Niu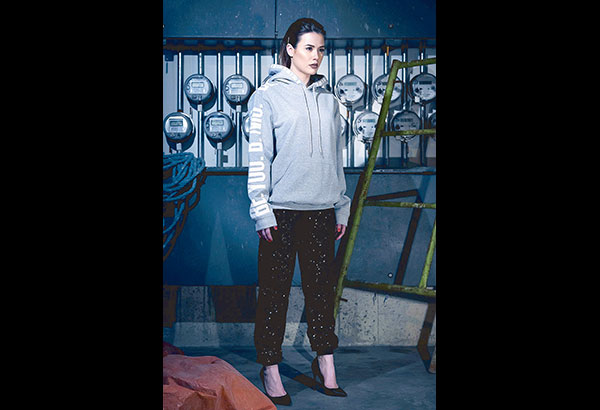 MANILA, Philippines - With brands like Nike, Adidas Puma and Vetements leading the pack for the "athleisure" era, looking fashion forward has never been more accessible and relatable.
Even celebrities like Rihanna have released their own successful fashion collaborations inspired by the current trend that's here to stay.
Our own local flavor has tapped into the movement by branching out of its standard couture designs.
You by B.Niu is a ready-to-wear street wear line created by young fashion designer Banggo Niu. It's basic, current and edgy. It's the daily uniform or day-off go-to that you can always rely on without looking drab.
Think model off-duty looks or something the Kardashians/Jenners would wear. Worn together or mixed with your own closet staples, athleisure gives you the hall pass to dress it up or down.
Banggo shares, "My brand's advocacy is about being true to yourself. Do your own cool, be your own cool. You do 'you' because you are cool in your own way."
Photography by Hannah Magdaluyo (@hannahmagdaluyophotos and @hannahmagdaluyo) • Makeup by Pong Niu (@pongniu) • Hairstyling by Thanie Legaspi • Models: Valeen Montenegro and Dan Samson • Visit @youbybniu @banggoniu on Instagram