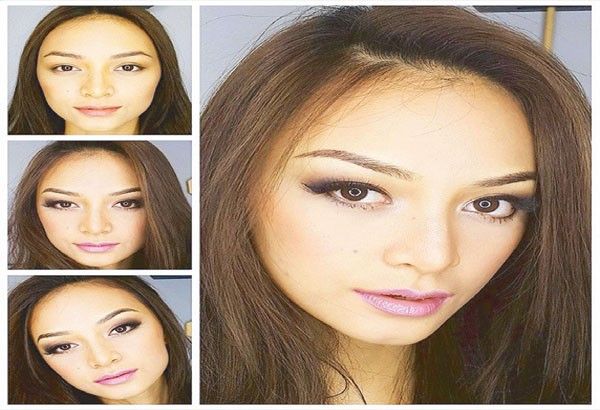 Miss International 2016 Kylie Verzosa with her perfect eyebrows by Momoi Supe's 3D eyebrow embroidery.
My top skincare & beauty go-tos of 2016
2016 has been a year of new beauty discoveries and reaffirmation of reliable mainstays. Uptown/Downtown shares its list of skincare and beauty favorites of the year!
Exilis, Belo Medical Group
This RF, non-invasive, US FDA-approved device truly delivers in its promise to tighten skin and reduce wrinkles.
Exilis' radio frequency energy penetrates into the deep layers of the skin and contracts skin tissue, stimulates collagen production as well as causes fat cells to shrink.
There is absolutely zero down time and is ideal for people who have issues with loose skin and slight excess fat in the arms, thighs, legs, torso, neck, back and face.
(For more information, call Belo Medical Group at 819-2356.)
Endymed, Patdu Medical Clinic
Using Israel-based technology, Endymed is an RF treatment that (in this columnist's opinion) works best for issues regarding the face and neck. Endymed is the go-to treatment for those who find the cost of Thermage too inhibitive and painful. This aesthetic solution is ideal for women who have loose skin as skin tightening is immediate and (with the completion of a series of treatments) long-lasting.
(For more information, call 818-2698 (Alabang)
or 865-6653 (BGC).)
VMV Skin Detox Complete Skin Fast Kit, VMV Hypoallergenics
Irritated, abused skin badly needs healing and there is no better way to do so than using the VMV Skin Detox Complete Skin Fast Kit. This allergen-free set (the products contain zero of 76 common allergens present in other skincare and cosmetic formulations) has nine formulations that help skin return to its most natural, non-irritated state.
The set includes Wash Hair & Body: Essence Skin-Saving Clark Wash; Detangle Hair: Essence Skin-Saving Conditioner; Wash Face: Red Better Deeply Soothing Cleansing Cream; Brush Teeth: Essence Skin-Saving Toothpaste; Don't Sweat It: Essence Skin-Saving Antiperspirant; Moisturize Face & Body: Know-It-Oil Virgin Coconut Oil; Sunscreen: Armada Post-Procedure Barrier Cream SPF 50+; Flare-Ups, Rashes, Lips, Wounds, Etc.: Big, Brave Boo-Boo Balm; and Wash Clothes: Fawn & Launder Laundry Soap.
(Skin Detox Complete Skin Fast Kit is available
at all VMV stores nationwide.)
Strokes by Momoi Supe
This is one of the biggest surprises of the year! Perfect, natural-looking, long-lasting eyebrows are now possible through the magic of 3D eyebrow embroidery expert Momoi Supe!
3D eyebrow embroidery (a.k.a. microblading) goes beyond eyebrow tattoos. Regular eyebrow tattoos are flat and appear penciled-in. 3D eyebrow embroidery is created by creating hair-like strands that appear identical to natural looking brows.
The finished result will last for two years (with a free touch-up that can be used after a few months).
(Strokes by Momoi Supe is located at Unit 114 G/F Greenbelt 1, Paseo de Roxas, Ayala Center, Makati City. For more information, call 0916-7749497 and 985-8227 or e-mail Inquiry@strokesbeautycom. Visit Strokes by Momoi Supe on Facebook.)