When career & passion meet
MANILA, Philippines - Nowadays, women are not afraid to take on diverse roles and tasks that allow them to explore their capabilities to the fullest. Many of us witnessed how a woman is able to juggle her career, passion and time for charity works. This rings true for someone like Meghan Mebruer from the US who relocated to Asia to hold a corporate job, coach an international school's basketball team and extend a helping hand to those who are in need of education.
Meghan, 26, works for Omni Marketing Group and at the same time serves as a business development manager for one of its business units, the Demo Power Philippines — an in-store sampling and activation company. Meghan has been in and out of the country for seven and a half years, getting accustomed with the Filipino culture.
"I think the Philippines is one of the easiest places to adjust to compared to other countries just because of the language barrier, which is pretty much non-existent for most part. Also, there's a lot of American culture here," she shares.
As she continues to handle the vast responsibility her job entails, Meghan still manages to coach the Junior Varsity Girls' basketball team of International School Manila — a reflection of how she's passionate about sports and coaching. Her face gleams at the thought of imparting how she developed her interest for sports.
"It was instilled in me from my family as a young child because even our family events are inclined to sports. I grew up with sports all the time, all around," she recalls.
When it comes to balancing her career and her basketball coaching, Meghan does it flawlessly. She ensures she delivers what her job demands and finds time in doing the things she love most. Apart from these two priorities, she also found a commitment in enhancing the lives of children through providing equal opportunity for education.
Meghan, who completed her master's degree in Non-Profit Administration, began to support non-profit organizations in Indonesia focusing on children's education and welfare. According to her, their group will also start expanding its reach by offering their support to various organizations in the country.
Amid her full-packed schedule, Meghan makes sure her natural skin is taken care of — a beauty routine she swears by. She keeps a consistent cleansing regimen and puts on Vitamin E. When it comes to makeup, she believes it is instrumental in creating an impact to a woman's confidence. Given this purpose, EB Advance takes its role with its on-trend cosmetics suited for every modern lady like Meghan. EB Advance's products are enriched with Vitamin E that helps in keeping the skin nourished.
With the roster of Meghan's activities and welfare causes, it is laudable how she maintains a carefree outlook. Such is an embodiment of a modern woman who is not backing down on various challenges. This is why she puts premium on confidence as the key of becoming uniquely beautiful.
"When someone is confident about who she is as a person, not necessarily about what she is wearing or what she looks like, that's something that you take notice. Confidence could come in so many different forms that could be unique to each person," Meghan concludes.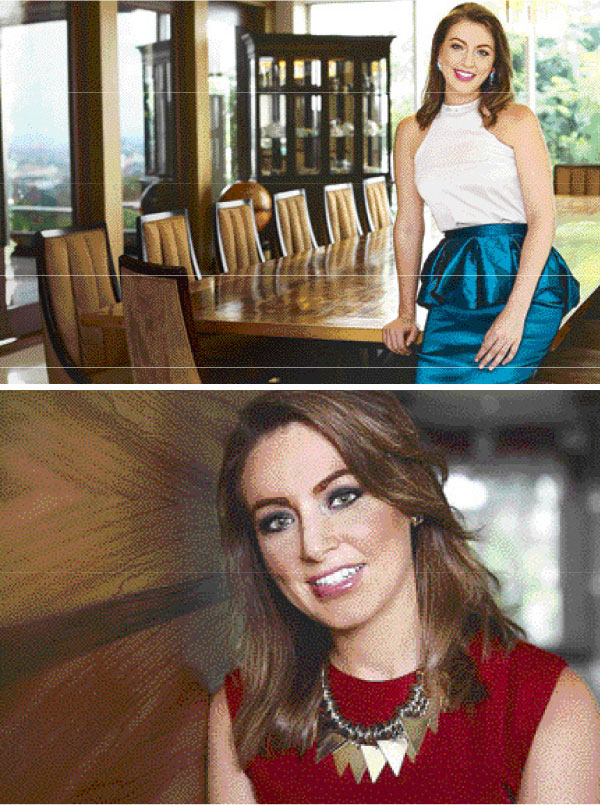 Photography by Mau Aguasin • Styling by Rudolph Leonor • Makeup by Martin Orosa for Ever Bilena • Hairstyling by Emily Viñas for Ever Bilena • Accessories on first and second photos by Tutum Shop