Bayani Fernando, Marikina mayor who engineered city's transformation, passes away at 77
September 22, 2023 | 3:17pm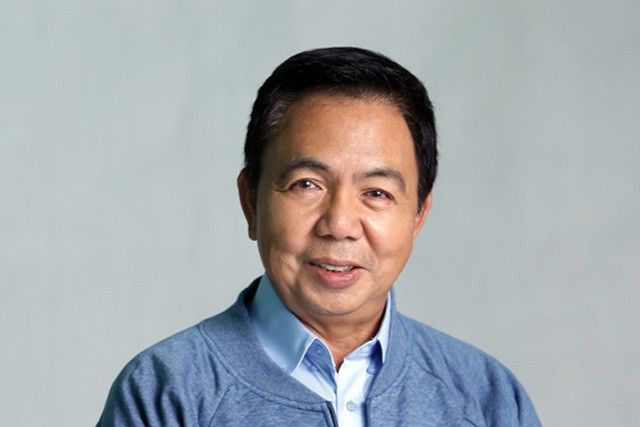 MANILA, Philippines (Updated 3:39 p.m.) — Bayani Fernando, long-time public servant of Marikina City and former chairperson of the Metropolitan Manila Development Authority, died on Friday. He was 77.
The MMDA confirmed his death Friday afternoon.
In a statement, the MMDA said that it is "deeply saddened and shocked about the sudden demise" of the former MMDA chief.
Both Fernando's wife, Marides Fernando, and Marikina Mayor Teodoro Marcy's chief of staff, have also confirmed his death, according to News5 and Super Radyo DZBB.
Fernando was earlier rushed to a hospital in Quezon City after falling from the roof of his house where he was conducting a repair, according to Super Radyo DZBB.
An engineer-turned-politician, Fernando served three terms as mayor of Marikina City from 1992 to 2001, transforming the shoe capital from a former municipality into a model Philippine city during his years in office.
Known by his constituents as "BF," Fernando is known for his strict implementation of laws in Marikina and his emphasis on keeping roads and sidewalks clean of obstructions.
Fernando then served as MMDA Chairperson from 2002 to 2009 under the administration of former President Gloria Macapagal-Arroyo.
The MMDA wrote in its statement that Fernando, a mechanical engineer by profession, "used scientific and practical approaches in his quest to solve the problems of Metro Manila."
"A man of few words, Fernando is known to be a workaholic and a disciplinarian among MMDA employees," the MMDA wrote.
"Under his helm, he put the MMDA in the spotlight. He was the person behind rapid bus lanes and the "Metro Gwapo" campaign transforming the region into a livable metropolis," it added.
Fernando ran for vice president in 2010 and lost to Makati mayor Jejomar Binay, placing fourth in the elections. Fernando was then elected representative of Marikina's 1st district and served his term from 2016 to 2022.
This is a developing story.