Quiboloy's YouTube channel shut down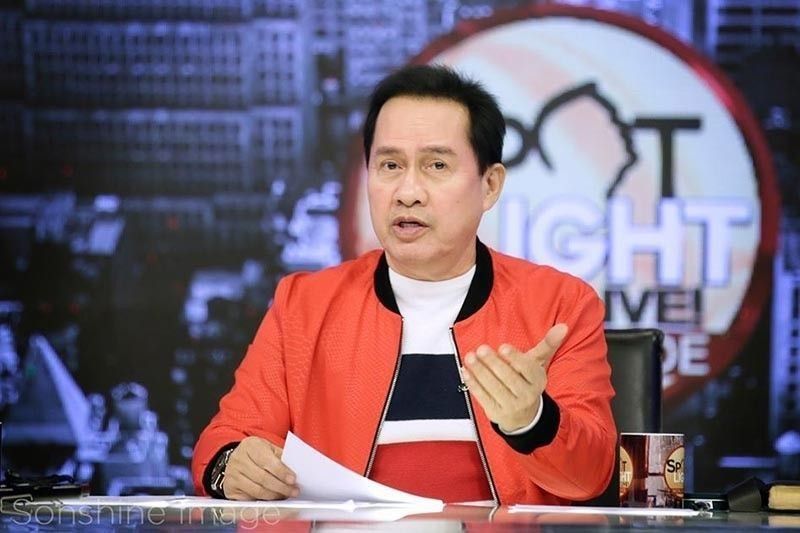 MANILA, Philippines — Video sharing website YouTube has terminated the account of religious leader Apollo Quiboloy, who is in the US Federal Bureau of Investigation (FBI)'s most wanted list over sex trafficking charges.
In a tweet, YouTube said the channel of the controversial religious sect founder had violated its community standards.
"(H)ey, update here: upon review, we've determined that the channel is in violation of (c)ommunity (g)uidelines & has been terminated," YouTube tweeted yesterday.
The video sharing platform was replying to user @OrdinaryGamers, who noted that Quiboloy has been linked to human trafficking and has an existing FBI warrant.
"Yo someone at @TeamYouTube has to help the feds or shut this account down. Actual human trafficking priest is running a channel still reaching out to victims less than 12 hours ago. Dude has an FBI warrant out rn (right now)," the user tweeted.
The YouTube channel of Quiboloy, founder of the Kingdom of Jesus Christ, The Name Above Every Name, had more than 47,000 subscribers before it was removed.
Charges have been filed against Quiboloy for allegedly orchestrating a sex trafficking operation that forced girls and young women to have sex with him under threats of "eternal damnation." His camp has denied the allegations.
Last year, the FBI released a wanted poster asking the public to provide information about the religious leader.
According to the poster, Quiboloy is wanted for his alleged participation in a labor trafficking scheme that brought church members to the US through fraudulently obtained visas.
A federal warrant was issued for his arrest on Nov. 10, 2021.