Philippines deports two more Japanese fugitives tagged in robbery ring
February 9, 2023 | 9:23am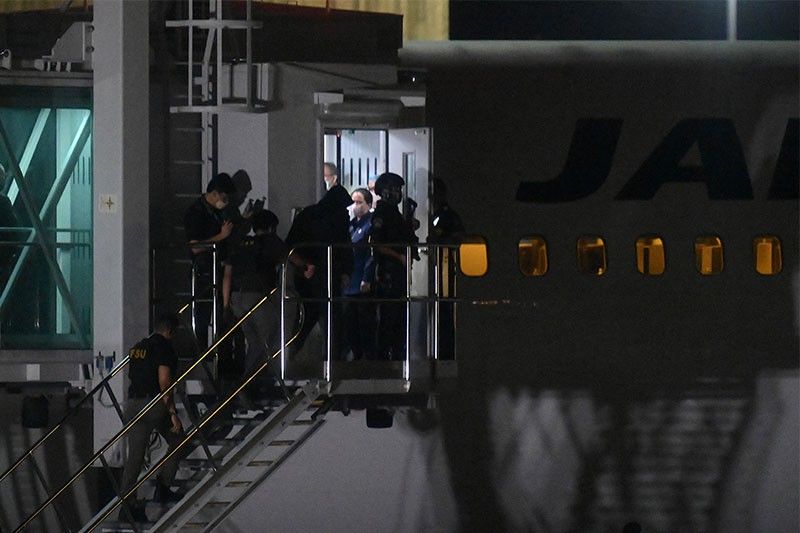 MANILA, Philippines — The Philippines has deported two more Japanese fugitives, including one who is believed to be the ringleader in a string of robberies operating in their country and being run from a Bureau of Immigration facility here.
The Bureau of Immigration identified them as Tomonobu Saito and Yuki Watanabe — believed to be alias "Luffy" who is running a robbery ring from his detention cell in Taguig City.
News5 reported the two boarded an 11:45 p.m. scheduled flight on Wednesday night. Upon arriving in Japan, they will face investigation for allegations of robbery, theft and fraud.
The Philippines on Tuesday morning deported two other Japanese fugitives linked to the same robbery ring. They are Kiyoto Imamura and Toyisha Fujita.
The Japanese government has earlier requested the deportation of the four Japanese nationals who were detained at the BI Warden Facility. However, the DOJ found that they face pending cases, which they suspect are contrived, in different courts across the country.
The deportation of the four coincided with the five-day official visit of President Ferdinand "Bongbong" Marcos Jr. to Japan. The president arrived in the foreign country on Wednesday evening, hours prior to the deportation of Watanabe and Saito.
Saito and Watanabe were deported after they were cleared of violence against women and their children charges they faced at the Pasay Regional Trial Court. Prosecution filed a Motion to Withdraw Information (charge sheet), which was granted by the court on Tuesday.
Justice Secretary Jesus Crispin Remulla said they will be writing to the Integrated Bar of the Philippines — the national organization of lawyers in the country — to request for an investigation "as to the practice of delaying cases even to contrived cases" that have kept some foreign detainees on Philippine soil, instead of their immediate deportation.
Meanwhile, the Bureau of Immigration is conducting its probe into the more than 30 personnel manning its warden facility, under whose watch the Japanese fugitives were supposedly able to run the criminal ring through mobile gadgets sneaked in their detention cells.
More than 20 gadgets were recovered from the four Japanese detainees. These have since been turned over to Japanese authorities for their investigation.
Criminals were reportedly given orders to carry out break-ins or fraud. Japanese national broadcaster NHK said more than 70 people have been apprehended.
The group was thought to be behind 2,300 cases of fraud worth 3.5 billion yen ($26.4 million), NHK said. — with reports from News5/Marlene Alcaide, Agence France Presse