Philippines shouldn't join sanctions vs Russia – incoming NSA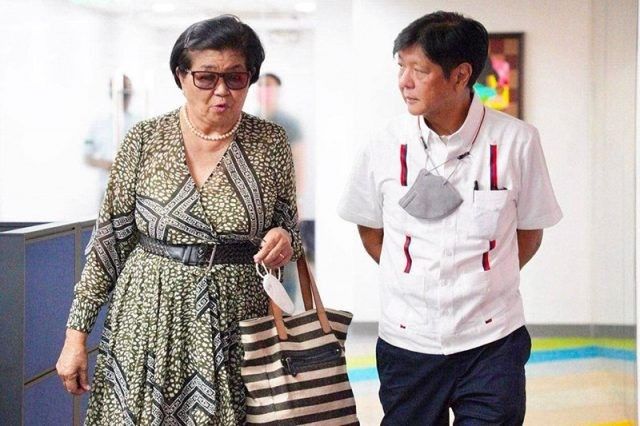 MANILA, Philippines — Incoming national security adviser Clarita Carlos yesterday said the Philippines should not join Western sanctions against Russia, noting that the two countries have a "very robust" relationship.
"Russia might be able to supply us with our much-needed oil and gas," Carlos, a retired political science professor, told a televised public briefing. "But if I give advice to the president, it should be that we cannot join the sanctions mechanism that the US is doing."
President-elect Ferdinand Marcos Jr. had a meeting with Carlos at his headquarters in Mandaluyong City on Wednesday. Carlos will replace Hermogenes Esperon Jr., a former armed forces chief.
Carlos said the Philippines should maintain its neutral stance in the ongoing war between Russia and Ukraine.
"That is what we have been doing from the beginning, and we have a very robust relationship with Russia," she pointed out.
President Duterte has said previously that the country should refrain from taking sides in the conflict between Russia and Ukraine, fearing further escalation could result in a nuclear war.
Since assuming office, Duterte has forged warmer ties with Russia and China, the Philippines' non-traditional partners, under his independent foreign policy approach.
The West has imposed crippling sanctions against Russia following its Feb. 24 invasion of Ukraine that has killed scores of soldiers and civilians, destroyed the country's infrastructure and created an exodus of millions of refugees to its neighboring countries.
The world's major companies also halted or scaled down their Russia business operations, protesting the war's tremendous human toll on the Ukrainian population.