Bill seeking to grant incentives to winning artists filed
December 27, 2021 | 12:00am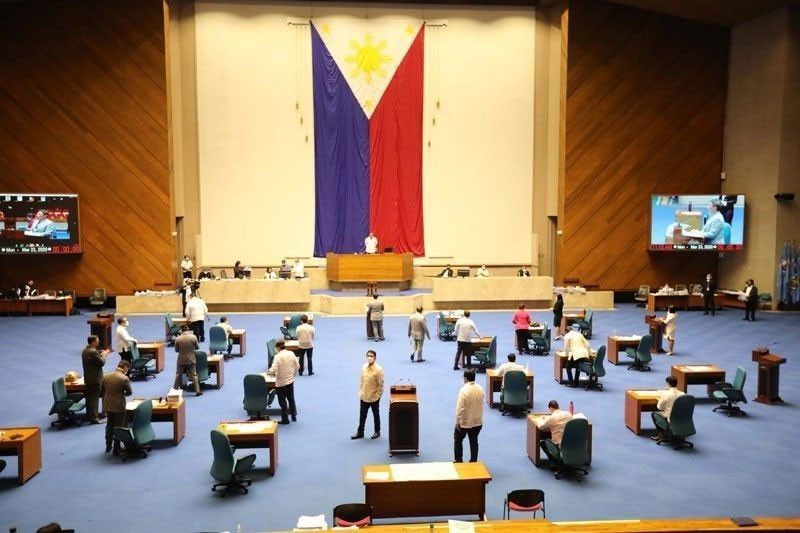 MANILA, Philippines — A bill seeking to grant incentives to winning filmmakers, writers, artists and performers in international film festivals and other prestigious competitions was filed in the Senate.
Sen. Sonny Angara filed Senate Bill 2467 or the proposed "Artists Incentives Act," which seeks to grant cash incentives to winning filmmakers, film production entities, literary writers, artists and performers in the creative sector, saying "art has played an important role in the Philippines' history and culture."
Noting that "the Philippines has deeply rooted traditions in music, performing arts, craft, design, and film," the measure, when approved, shall apply retroactively to the last five years.
"The recognition and prestige that Filipino artists gain internationally benefit not only them, but also the country. They convey the name of our country and showcase the skill and creativity of our people," Angara said in his bill.
"As a result, it is only fitting that we express our gratitude to such performances. The international recognition they have received demands our government's acknowledgment and financial support. As a nation proud of its national artists, approval of this bill is earnestly sought," he added.
He believed the cash incentive would encourage Filipinos to engage in various forms of arts and represent the country in the future.
Among the Filipino artists he cited are John Arcilla, who won the Coppi Volpi (Volpi Cup) for Best Actor at the recently concluded 78th Venice Film Festival, and a Filipino film titled "Yellow Rose" written and directed by Diane Paragas, which won the 2019 Reel Asian Best Feature Rim award in the Toronto International Film Festival.
Also, Marlon Macabaya and Denise Melanie Du Lagrosa, both Filipino vocalists, won first and second place at London's prestigious Stars of Albion Grand Prix 2019.
In 2017, Worth Lodriga, a seven-year-old painter who has been hailed as the "Little Picasso of the Philippines," won first place at the Student Mars Art Contest in the US.
Under the bill, the incentives shall apply to all filmmakers, film production entities, literary writers, artists, and performers in the creative sector whose works merited "the highest recognition for technical or artistic excellence in internationally notable and prestigious competitions, film festivals, and other exhibitions as may be determined by the National Commission for Culture and the Arts (NCCA), Film Development Council of the Philippines (FDCP) and the Cultural Center of the Philippines (CCP).
A cash incentive of P1 million will be granted to those who have garnered the highest award from an international competition, film festival, or exhibition determined by the NCCA, FDCP and CCP.
An incentive of P500,000 will be given to who have garnered special recognition and/or any other award not considered as the highest award.