Guevarra: Law needed to make vaccination vs COVID-19 mandatory
September 29, 2021 | 3:21pm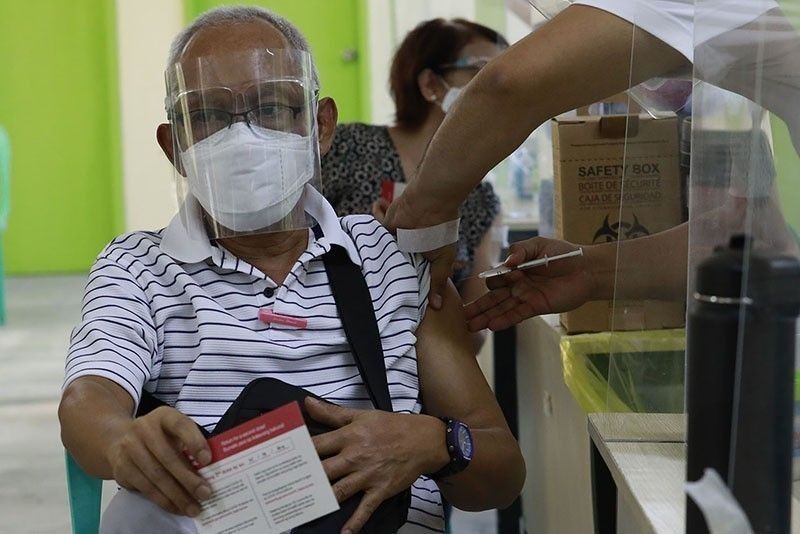 MANILA, Philippines — Justice Secretary Menardo Guevarra on Wednesday said that a law must be passed to compel Filipino people to be vaccinated against COVID-19.
Earlier this week, President Rodrigo Duterte earlier hinted that the government could require Filipinos to get vaccinated "under the police power of the State." His spokesperson Harry Roque added the president may first require government workers to get vaccinated if they want to keep their jobs.
"There must be a law making anti-COVID vaccination mandatory," Guevarra said in a message to reporters. "In the absence of such law, the executive branch may only use moral suasion, including the grant of incentives, to encourage widespread voluntary vaccination."
Guevarra said Duterte correctly invoked police power as basis for mandatory vaccination but stressed that this must be done through legislation.
"The power rests upon the inherent right of the State and the people to self-protection," the DOJ chief also said.
Referring to police power cited by Duterte, Guevarra added: "But this power, especially if accompanied by penalties and sanctions to enforce obedience or compliance, must be exercised through the legislature."
Although the president in June threatened to arrest people who refuse to be vaccinated, there is no law or written policy that makes vaccination against COVID-19 mandatory for now.
Government experts earlier in September raised the target for herd immunity from COVID-19 to 90% of the population from just 70%.
Latest government data shows that as of September 28, there are 20,815,925 Filipinos who have completed their vaccines against COVID-19 while 23,925,816 are waiting for their second jabs.
COVID-19 cases meanwhile hit 2,522,965 as of Tuesday, with 13,846 new additions recorded on September 28 and 132,139 deemed as active cases. — Kristine Joy Patag