Fully vaccinated Gordon contracts COVID-19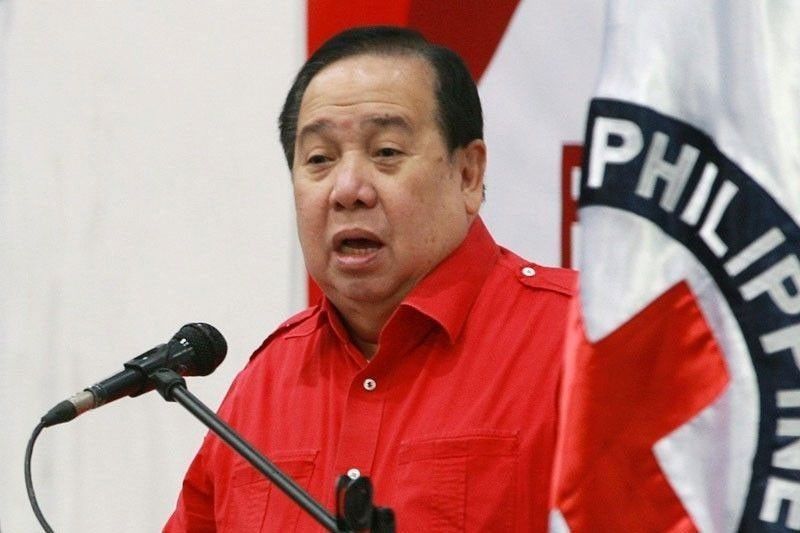 Philstar.com note: Vaccination against COVID-19 can help prevent transmission and infection but is not a guarantee that a vaccinated person will not get the coronavirus disease. Vaccines can, however, reduce the risk of contracting severe COVID-19 and reduce the need to get hospital treatment.
There have been cases of COVID-19 even among vaccinated health workers at the Philippine General Hospital but the cases have been mild.
The Department of Health has repeatedly stressed that vaccinated people should still practice safety measures like wearing face masks and face shields and physical distancing. People are also advised to stay at home to avoid the risk of exposure to the coronavirus.

--
MANILA, Philippines — Fully vaccinated Sen. Richard Gordon contracted COVID-19 but remains asymptomatic even as his doctors are trying to determine if he was infected by a more virulent strain.
Gordon, chair of the Philippine Red Cross (PRC), said it was his staff that noticed that he easily fell asleep in his chair a few days ago, prompting his doctor to order COVID tests that came out positive before dawn yesterday.
"When I'm tired, I actually find it hard to fall asleep. When my staff saw me slumped on my seat, they thought it was not good," Gordon said in a telephone interview.
"I am feeling slightly under the weather but am exhibiting no other symptoms as of now and my doctor has advised me to rest and isolate at home. I will continue to observe my symptoms and report any significant changes to my doctor," he said in a separate statement.
Gordon said he preferred to undergo home quarantine but his doctors required that he pay at least a visit to the hospital yesterday to undergo a CT scan on his lungs as it could be a Delta variant that infected him.
It was not yet clear whether his sample would be analyzed at the government genome center to identify the particular virus that infected him.
"I'm actually a very exposed person. I go to the provinces and hold meetings every day trying to find ways to bring vaccines faster to the people," Gordon said.
He said he was not exactly worried that despite his being fully vaccinated with AstraZeneca vaccine, he still got infected.
"I have been fully vaccinated and am grateful for the protection the vaccine affords me today. While infections in vaccinated people are relatively uncommon, they can and do happen. What vaccines offer, as has been documented in countries with high rate of vaccination, is protection against serious illness, hospitalization and death," Gordon said.
"Vaccines work and they save lives," he added.
He urged Filipinos to get vaccinated against COVID as soon as a vaccine is made available to them by the local government, employer, the Red Cross or any other organization that has access to vaccines.
"I call on the government, private sector and humanitarian and civic organizations to work together to bring more vaccines into the country so that we can get as many people as possible vaccinated," he said.
"We are at war with an invisible enemy. Protecting ourselves and our loved ones is our best chance to win this battle. For as long as large numbers of people remain unvaccinated, the virus will creep into our homes and communities and destroy lives and livelihood," he said.
He reminded everyone that the most effective protective measures remain the same and must be practiced at all times – wearing a mask, observing physical distancing and wash/disinfecting hands regularly.
He said these protocols should remain in place even for vaccinated people for as long as the majority of the population has not been vaccinated.
Gordon is the sixth senator to contract COVID. The others are Senate Majority Leader Juan Miguel Zubiri and Sens. Sonny Angara, Ronald dela Rosa, Aquilino Pimentel III and Bong Revilla.