Can COVID-19 vaccines prevent infection, transmission? Not necessarily, says expert
February 21, 2021 | 12:00am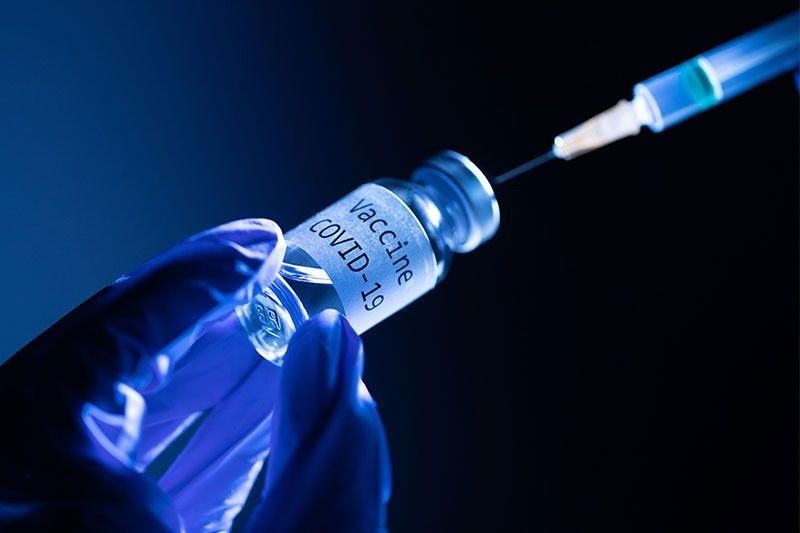 MANILA, Philippines — Vaccines for COVID-19 do not necessarily prevent infection and transmission of the virus but it could protect those inoculated against severe illness, an official of the Department of Health (DOH) said on Friday night.
Enrique Tayag, DOH director for Knowledge Management and IT Service, explained that clinical trials for COVID-19 vaccines are not yet finished but these were released by manufacturers through an emergency use authorization (EUA) issued by regulatory authorities of countries.
This means that people can still get infected although "there will be no severe COVID-19," he said in an interview with The Chiefs on Cignal TV's OneNews.
"(From) what we know...it proves that it protects against severe COVID-19 and prevents hospitalization," the former DOH chief epidemiologist added in reference to the case of a 43-year-old overseas Filipino worker in Mandaue City in Cebu.
The OFW had two doses of China's Sinopharm vaccine while still in the United Arab Emirates. He went though a 14-day quarantine after arriving in Cebu. However, when tested before flying back to the UAE, he turned positive for the virus.
Four of his household members were also found infected, although it could not be ascertained if they got the virus from him.
Tayag said that "timing is important for vaccination" as a person could already be "incubating" the infection when vaccinated. He also underscored the need to get the complete two shots to acquire maximum protection.
A 24-year-old OFW from Canada also tested positive for COVID-19 after arriving in Cebu last Feb. 9. She was swab tested on Feb. 14, the fifth day of her quarantine, and found positive. It turned out that she was given her first dose of Pfizer vaccine last Jan. 13 in Canada but failed to get the second dose.
Meanwhile, the Philippine General Hospital (PGH) is targeting to inoculate close to 1,000 health care personnel and non-medical workers per day once the vaccines from Pfizer-BioNTech arrives.
Hospital director Gerardo Legaspi said that, based on their simulation, they could give shots to 975 individuals per day.
"If we want to vaccinate 975 people – because one tray per day – we will need nine vaccinators and 54 monitoring (seats)," he said at a recent briefing organized by the Department of Health.
Based on pre-registration, at least 94.1 percent or 5,745 of the 6,316 workers PGH workers have signed up for vaccination. These are composed of health workers, non-medical personnel, student-interns and consultants, among others, regardless of employment status.
According to Legaspi, the simulation revealed they could inoculate six people per vial with the "saline solution" they are using. However, to get six doses from one vial, they would have to use "low-dead space syringes."
The PGH, he said, is having difficulty in finding a supplier for this syringe type.
He also foresees a "big bottleneck" in the screening procedures and recommended that the DOH allow them to forego blood pressure screening for those who are not hypertensive.
"Taking BP and pulse takes time. If they are not hypertensive to begin with, maybe we can (do away with it)," Legaspi explained.
He noted that their registration activities allowed them to know the quantity of vaccines needed and to do "eligibility checks."