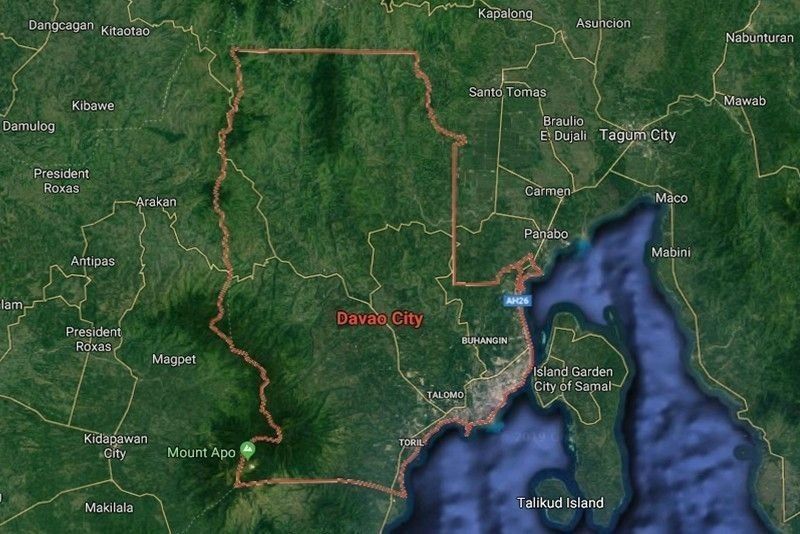 This satellite image shows Davao City, which OCTA Research said has surpassed Quezon City in terms of newly reported COVID-19 cases.
Google Maps
DOH says Davao City not considered a COVID-19 epicenter
MANILA, Philippines — The Department of Health said Wednesday Davao City is not considered a coronavirus epicenter but authorities are monitoring the situation there as infections continue to rise.
The agency said this even as Davao City records high number of COVID-19 in recent days.
"Davao City is not an epicenter. We continue to closely monitor the situation in Davao City due to increasing cases," DOH Undersecretary Maria Rosario Vergeire said in a statement sent to reporters.
The health official explained that epicenter, in relation to epidemics, may refer to an area as the source of infection or a hotspot of cases.
"We discourage the use of the term 'epicenter' in describing the rise of cases in an area," Vergeire said.
"These areas are not the origin of the COVID-19 virus. Moreover, using the term 'epicenter' detracts from other surrounding areas which may be equally or more affected by COVID-19," she added.
In its June 8 report, the OCTA Research said the hometown of President Rodrigo Duterte has surpassed new COVID-19 infections of Quezon City.
The independent panel of experts said Davao City saw a 44% increase in the first week of June. It recorded 213 new cases on average from 147 in the previous week.
The city's daily attack rate, or the number of new cases per 100,000 population, was at 11.71.
Quezon City, meanwhile, had a -27% growth rate, or 207 additional infections in the last seven days, from 283 cases in the previous week. Its daily attack rate was at 6.56.
Malacañang said Tuesday it was unfair to compare COVID-19 situations in Davao City and Quezon City.
Dr. Annabelle Yumang, regional director of DOH Davao, told Teleradyo the Southern Philippines Medical Center in Davao City will increase its COVID-19 bed capacity to 600 from 408. The utilization rate of intensive care unit beds in the hospital reached 92%.
Davao City will be under modified enhanced community quarantine until June 20.