Local pharmaceutical firm eyes vaccine manufacturing next year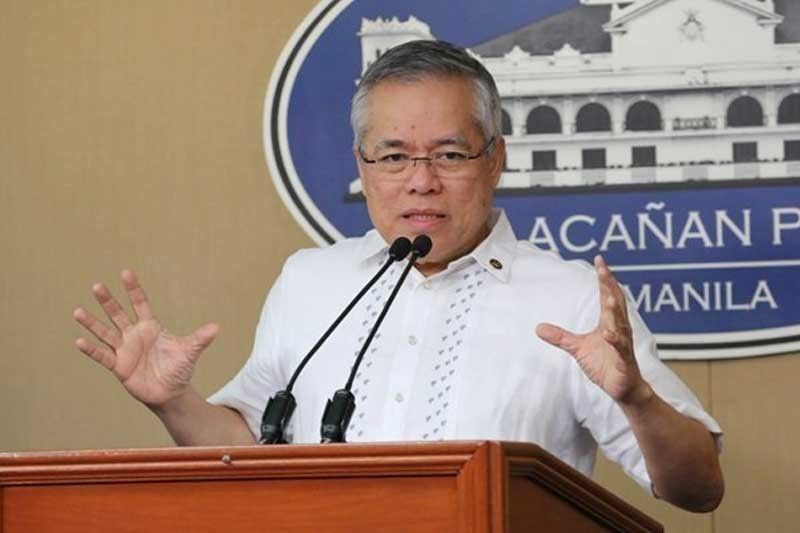 MANILA, Philippines — Local pharmaceutical firm Glovax Biotech is looking to start its "fill and finish" operations for vaccine manufacturing by October next year, while United Laboratories Inc. may begin its own by 2023, the Department of Trade and Industry (DTI) said.
Other firms in talks with the government for vaccine manufacturing are IG/IP Biotech and Dr. Zen Biotech Inc. Fill and finish, which is the final step in vaccine manufacturing, involves putting vaccine doses into vials.
Trade Secretary Ramon Lopez's presentation at a meeting with President Duterte on Thursday showed Glovax's proposed location for vaccine manufacturing is in Clark in Pampanga.
Glovax has signed a P7.5-billion agreement with South Korean vaccine manufacturer Eubiologics for the local production of COVID-19 vaccines.
"It will be the first of its kind in the country," Giovani Alingog, Glovax Biotech chairman and president, told The STAR over the phone. "It will be the start of a biotech industry here in the country."
Alingog said this augurs well for the country's readiness for pandemics. "A pandemic is becoming a regular event," he said, noting that the world has been confronting pandemics almost every 10 years, beginning with SARS in 2003.
A major boost to their startup effort is the pledge of tycoon Manuel V. Pangilinan and his MVP Group of Companies to support Glovax.
"He (MVP) said he will support Glovax to help the government and President Duterte," Alingog said.
Alingog said Pangilinan made the verbal pledge of support at a meeting last Wednesday.
Lopez's presentation, meanwhile, also showed Unilab's vaccine manufacturing effort to focus initially on a vaccine for COVID-19.
If a partnership with a technology partner is concluded by next year, Unilab's form, fill and finish plant may be operational by 2023.
Unilab also plans to export vaccines to other Southeast Asian countries.
IG/IP Biotech is also interested in producing COVID-19 vaccines, as well as influenza multivalent vaccines and pneumococcal polyvalent vaccines.
It will enter into a memorandum of understanding with the Board of Investments and with the National Development Company for support and investment facilitation.
As for Dr. Zen Biotech, it is eyeing the production of second generation recombinant vaccine for COVID-19, monoclonal antibodies and general injectables with the project cost at $20 million each for the first phase and second phase.
The firm's plan involves having a form or fill facility in First Bulacan Industrial Estate to be operational by next year.
Its technology partners are from India and China, but it is still looking at having a possible partnership with Moderna and Johnson & Johnson of the US.
Lopez said the firms would need support through a green lane for government permits for the faster processing of requirements for their vaccine manufacturing plans.
"They will subscribe to all requirements and submit all the documents. It just needs to be prioritized to speed up the process to put up a plant," he said.
He also pushed for government procurement of locally produced vaccines subject to standards, specifications and prices.
"The government should commit to buy those locally produced so we can really be self-reliant and self-sufficient. That is what they need to really help facilitate setting up vaccine facilities here," Lopez said.
Self-reliance
Sen. Bong Go meanwhile lauded ongoing efforts of the government, in coordination with the private sector, to boost the Philippines' capabilities to locally manufacture and eventually develop its own vaccines.
He said this would allow the country to eventually decrease its reliance on the international market for vaccines and other medicines.
"Our country has a big potential to produce its own medicine and vaccines against various diseases. It's now time we study how to become self-reliant when it comes to this aspect," Go, chairman of the Senate committee on health, said.
In line with this, Go welcomed the active participation and show of interest of various pharmaceutical companies in locally manufacturing COVID-19 vaccines.
"While this is a mid- to long-term solution to our quest for enough supply of safe vaccines, we should be open to this kind of initiative," Go said.
"We don't know where this COVID-19 problem will take us in the next months. We don't know either what other pandemic we will face in the next few years. So it's better to be prepared and proactive," he explained.
Go also stressed the need to accelerate arrangements for public-private partnerships in manufacturing vaccines locally, with the DTI at the helm. He urged concerned agencies to support these initiatives and help expedite the setting-up process, but also asked the companies to ensure all requirements are met in accordance with existing laws and regulations.
"We will be more successful if the government and the private sector help each other. We need to always adopt a whole-of nation approach to overcome these challenges," he said.
Go also stressed that the establishment of a virology institute – which will eventually enable the country to develop its own vaccines and other related drugs against diseases, such as COVID-19 – should be the long-term goal.
"It is for this reason that I recently echoed President Duterte's call to establish a virology institute that will capacitate the country to conduct scientific research initiatives on preventing and treating various viruses and diseases," he said.
Go said this initiative is intended to avoid a repetition of the present situation where poorer nations are left with fewer supplies of vaccines as compared to richer and more developed countries that have early on invested in health sciences and medical research.
Go said the proposed institute will serve as the premier research and development institute in the field of virology in the country. It will encompass all areas in viruses and viral diseases in humans, plants and animals.
The government has allocated P50 million in the 2021 General Appropriations Act for the detailed engineering design of the virology institute which is planned to be built in New Clark City in Capas, Tarlac.
The project is included in the government's Build, Build, Build infrastructure program.