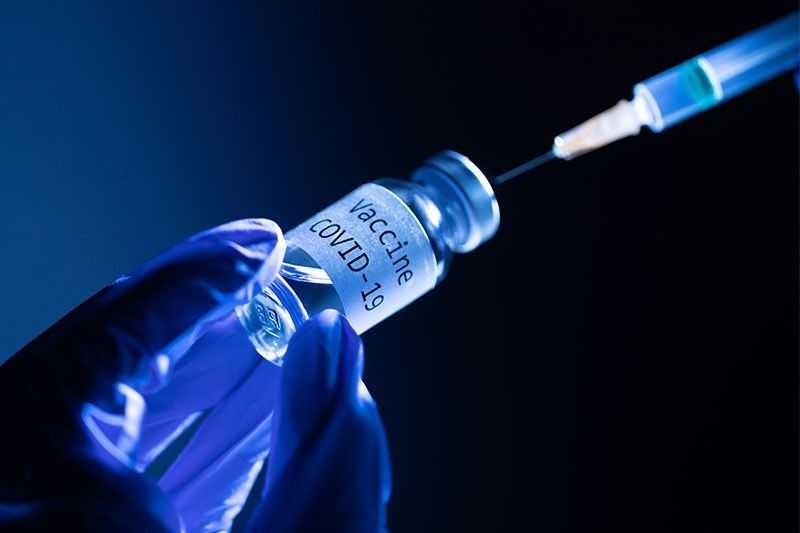 The Associated Labor Unions (ALU) said it received complaints from workers that they are being required to avail themselves of company-sponsored vaccination activities or be barred from the workplace.
AFP/Joel Saget
No vaccination, no work policy opposed
MANILA, Philippines — Organized labor groups yesterday opposed the reported efforts of some companies to adopt a "no vaccination, no work" policy.
The Associated Labor Unions (ALU) said it received complaints from workers that they are being required to avail themselves of company-sponsored vaccination activities or be barred from the workplace.
"Other business owners instructed their supervisors and managers to deem reluctant employees as unfit for work," ALU said in a statement.
It said some employees were told they would be asked to present a certification as proof they have been inoculated with COVID-19 vaccine before they would be allowed to work.
Other employees, the ALU said, are being threatened with reassignment and relocation to other branches should they not participate in the company-sponsored immunization program.
"There were employees who were told that they would be put on furlough or floating status until they are injected with the vaccine," ALU noted.
Trade Secretary Ramon Lopez said employees should be given the option to decide and not be required by employers to get vaccinated against COVID.
While the employers cannot oblige employees to get inoculated, Lopez said the companies may provide information to help workers in coming up with an informed decision on the vaccines.
"Before pandemic, employees have the option themselves to be vaccinated with flu vaccine or any other vaccine. This should not change even with COVID-19," Lopez said.
He said employees should have an option.
"Anyway if an employee is not vaccinated, he or she is the one at risk of getting COVID-19," Lopez said.
The labor group said the government should immediately act to prevent the discriminatory and coercive mandatory vaccination in some workplaces.
Based on internal surveys initiated by some companies, the ALU said a large number of working people are reluctant to be vaccinated for fear of adverse or side effects.
In Iloilo City, the local government intends to enforce a "no vaccine, no work" policy in public and private offices operating in the city, it said.
"This mandatory workplace policy is a form of coercion and discrimination, which violates the right of workers to freely decide and chose for themselves, particularly with regards to their health and well-being," the group said.
ALU vice president Gerard Seno said the group is advocating for the vaccination of all workers and pushing for the prioritization of essential workers to be inoculated with safe and effective vaccines.
Seno said the decision of any person not be vaccinated should be respected and employers could only persuade employees with the benefits and advantages of being vaccinated.
Sen. Joel Villanueva pressed for the immediate vaccination of workers, saying it is the only way for the economy to recover.
Villanueva, chair of the Senate labor committee, said he moved for the inclusion of workers in the vaccination program's priority lane as he knew that unless workers are given back their jobs, the economy will have a difficult time recovering.
"We believe that we will be able to recover only if our workers are protected," Villanueva said in a radio interview.
He cited data showing up to 17 million workers lost their jobs at the height of the enhanced community quarantine from March to April.
Millions of families suffered economically due to the pandemic, which hit the country in March 2020, he said.
P100 wage hike
Meanwhile, labor group Defend Job Philippines yesterday called for an immediate action on the pending petition for a P100 across-the-board wage increase for workers nationwide.
"We hope the labor department and the National Wages and Productivity Commission (NWPC) will act immediately on our petition as this is an urgent matter for Filipino workers in the wake of a pandemic," Defend Jobs spokesman Christian Lloyd Magsoy said.
NWPC executive director Criselda Sy gave assurance that the Regional Tripartite Wages and Productivity Board (RTWPB) is acting on the petition filed by Defend Jobs Philippines.
"The petition was filed before the RTWPB-NCR. The board is acting on the petition," Sy said.
Magsoy said prices of commodities and services are steadily going up at this time of pandemic, except for the wages of workers.
Based on the group's oil price monitoring, Magsoy said, the costs of gasoline and diesel increased eight times since January this year.
"The series of big-time hikes on the costs of oil and petroleum products was an additional burden to the already loaded shoulders of Filipino workers in the light of the consistent price surges of basic commodities and services in this time of a pandemic," Magsoy said in a statement.
He said the government must immediately do something to stop these unlimited oil price hikes.
Aside from intervening in the deregulated status of oil pricing in the country, Magsoy said the government should also prioritize and speed up the implementation of a P100 emergency wage relief.
The group filed a formal wage petition before the NCR wage board on Monday.