LGUs asked to consider increased dine-in operations
October 2, 2020 | 12:00am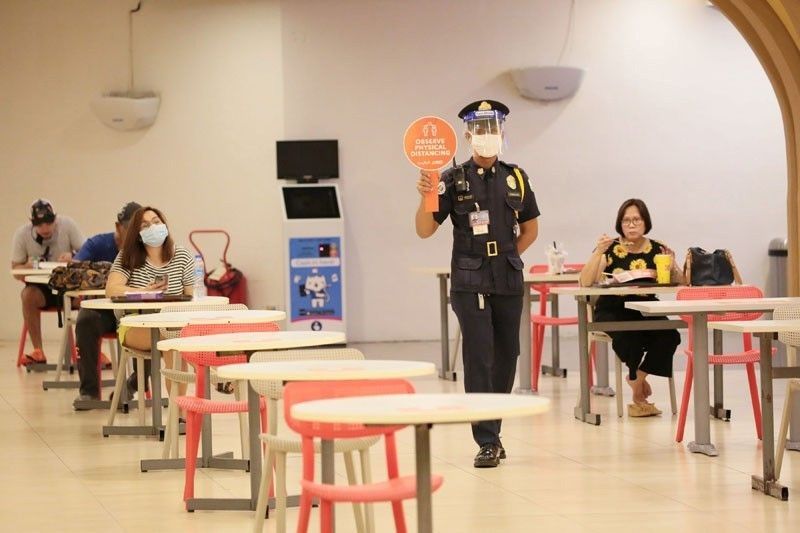 MANILA, Philippines — The Department of Trade and Industry (DTI) will ask local government units (LGUs) to determine the extent of increase in operating capacity in dine-in restaurants in their areas and to allow these establishments to be open past curfew hours.
During the Laging Handa public briefing yesterday, Trade Secretary Ramon Lopez said the DTI is issuing an advisory to allow and request LGUs to determine up to how much the operating capacity of dine-in restaurants could be increased from 50 percent in their respective areas.
"The situation is different in every area, especially here in NCR (National Capital Region). We leave it to the mayors," he said.
He said the DTI would also request LGUs to allow food establishments to operate even after curfew.
"We want to remove the curfew when it comes to food establishments because they serve APORs (authorized persons outside residence), those working," he said.
He said allowing restaurants to operate at higher capacity and longer hours could be done safely as minimum health protocols would still need to be in place.
In an interview aired on One News yesterday, he said the DTI would also ask LGUs to determine the increase in operating capacity for barber shops and salons.
"Barber shop, salons, we can safely increase from 50 to 75 percent, reassuring physical distancing," he said.
"We leave it to LGUs [to decide]," he added.
As part of the gradual reopening of the economy, he said the DTI has been pushing for increasing up to 100 percent the capacity of
businesses already operating at 50 percent under the general community quarantine (GCQ) to bring back jobs.
Businesses operating at 50 percent capacity under GCQ include those offering legal, accounting, consultancy, architecture and engineering services.
While the DTI wants to increase the operating capacity for those currently at 50 percent, Lopez said other sectors not allowed to operate under GCQ would remain closed.
With recent surveys showing high rates of those who experienced hunger in the past three months and a decline in business confidence in the country, he said pushing for higher operating capacity for businesses is seen to help avert more job losses in the future.
"That's why we need to help the economy so it does not continue to decline. And that can be done by reopening so there would be jobs and income to resuscitate, restimulate demand," he said.
On concerns increasing the operating capacity of certain businesses might be risky, he said further reopening the economy does not mean health protocols would be relaxed.
"Contact tracing, testing, those will continue and the minimum health standard," he said.
Areas under GCQ until the end of the month are NCR, Batangas, as well as the cities of Tacloban, Iloilo, Bacolod and Iligan.
Lanao del Sur including Marawi City will remain under the stricter modified enhanced community quarantine.
Other parts of the country, meanwhile, are under the modified GCQ or the most lenient quarantine level.