NBI probe on Bilibid deaths begins on Monday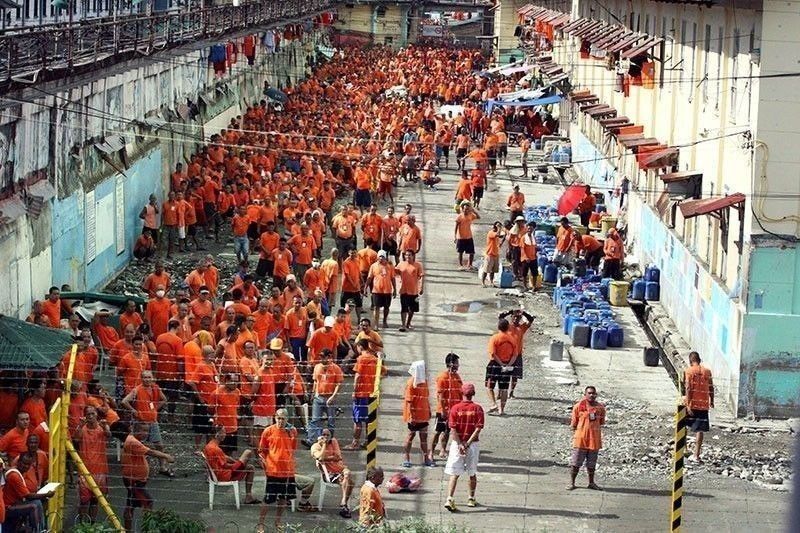 MANILA, Philippines — The National Bureau of Investigation (NBI) will start on Monday its formal probe on the Bureau of Corrections (BuCor) in connection with the deaths of high-profile inmates in the New Bilibid Prison (NBP) purportedly due to COVID-19.
NBI deputy director Vicente de Guzman said the probe had to be scheduled for next week as the bureau's main office on Taft Avenue was closed on Wednesday to give way to disinfection and other COVID-19 related health protocols.
"We have received an order from SOJ (Justice Secretary Menardo Guevarra) and I have given instruction to my men at the Death and Investigation Division to proceed with the investigation," De Guzman told The STAR yesterday.
One of the issues the NBI wants to resolve is the suspicion raised by the public and some officials that the high-profile inmates – including kidnapping and carjacking convict Jaybee Sebastian – had been executed, with the COVID issue used as "lame excuse."
There were also insinuations the inmates were freed in exchange for money.
"There are a lot of questions we want to be resolved but as of now we don't have any documents to proceed so we will wait for next week," he said. BuCor chief Gerald Bantag has insisted the inmates died of COVID.
Sebastian had testified against Sen. Leila de Lima during a congressional hearing on the alleged illegal drug trade inside the NBP.
Meanwhile, BuCor said that despite the controversy over the deaths of high-profile inmates, its response to the COVID-19 contagion was "great."
"We could see that the number of positive (COVID-19) cases from the general population was small and the number of our recoveries was high," BuCor spokesman Gabriel Chaclag said earlier in the week.
He said the bureau recorded 260 confirmed COVID-19 cases among its persons deprived of liberty (PDL) population.
Of the figure, 232 recovered from the virus and 21 died, nine of whom were high-profile PDLs.
"Right now, we could say that our intervention and response went great," Chaclag said in Filipino.
The spokesman said that as early as March, the bureau had already prepared the prison facilities for possible COVID-19 cases.
"We could say that, more or less, BuCor was ready," he added.
The BuCor on Wednesday released the death certificates and photos of the nine convicts, identified as Sebastian, Francis Go, Zhang Zhu Li, Jimmy Kinsing Hung, Eugene Ho Chua, Benjamin Marcelo, Sherwin Sanchez, Amin Boratong and Willy Yang.
Chaclag said a conspiracy to execute or free some inmates is not possible since it would have ultimately involved hundreds of personnel.
"Rest assured that we have documentation and everything was properly documented, from admission, to isolation, to the hospital and their time of death," Chaclag said.